Jade Wattley OHSOYOUJADE BEFORE SURGERY!!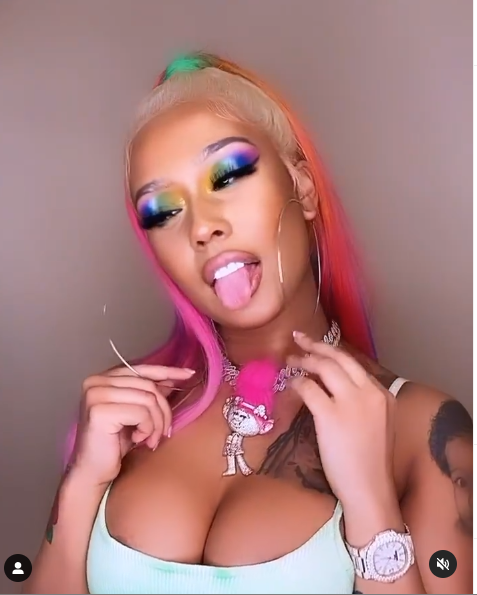 Sarah Rachel Wattley Ohsoyoujade Before plastic surgery is the most talked about topic right now because a lot of people are wondering what the beautiful girlfriend of rapper tekashi 6ix9ine looked liked before fame/surgery.
Ohsoyojade a mother of one was born on the 26th of November 1996 and her real name is Sarah Rachel Wattley she was born in new york and still resides there in the present day alongside her rapper boyfriend tekashi 6ix9ine and she once told her fans on Instagram life that she started stripping immediately after high school.
Ohsoyoujade is a hot topic and so is the interest in her surgery history as her fans are wondering if she has gone under the knife and some are curious to know what she looked like before fame/surgery. If you are among these netizens then you are in the right place because Famelord.com got you covered on all the information you need on Ohsoyoujade before surgery.
DID OHSOYOUJADE GET PLASTIC SURGERY?
Yes, she did!! she has undergone multiple plastic surgeries and she even admitted this several times to her fans on social media that the best birthday gift she ever got was breast implant surgery. Her older sister who goes by the moniker Baddie G also admitted that she and her sister ohsoyoujade have had work done on their bodies and if famelord.com should pick a guess the doctor and location it is definitely Dr Hector Plazas out in Colombia.
WHAT PLASTIC SURGERY DID OHSOYOUJADE GET?
OHSOYOUJADE looks too perfect not to have had work done right? She definitely had surgery on her boobs, she has breasts implants and she also got a BBL (Brazilian Butt Lift) a gift from her rapper boyfriend tekashi 6ix9ine for holding him down while he was incarcerated in prison, he repaid her loyalty by sponsoring her BBL and she has been very grateful to the rapper after alluding that she used to use photoshop on her backside side Before the BBL but Tekashi 6ix9ine has saved her from all the stress and hours spent on trying to get her small butt tuned up to big size for social media appreciation.
OHSOYOUJADE BEFORE SURGERY
This is ohsoyoujade before surgery, before the fame
OHSOYOUJADE AFTER SURGERY
View this post on Instagram
Nia Long's NBA Coach Husband Ime Udoka Side Piece/Chick Revealed!!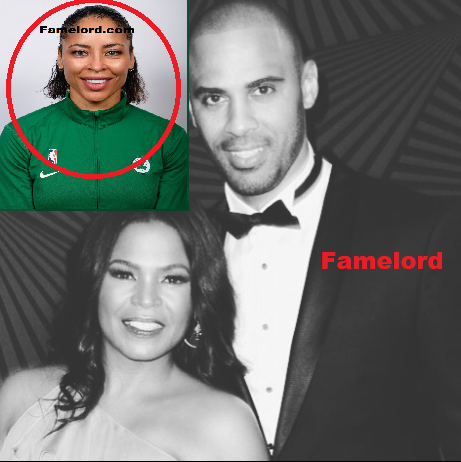 Actress Nia Long Pastor Husband Ime Udoka Side Piece/Chick is trending like wildfire on social media, after news that he was suspended as the head coach of the Boston Celtics was broken by ESPN, He is alleged to be having an unprofessional affair with his subordinate at work, Famelord Uncovered that much.
According to ESPN. Ime Udoka is facing a panel of a disciplinary investigation and is on suspension for having consensual, intimate relations with a member of the Boston Celtics Staff, and the worst part is that he was allegedly having intimate relations with this side piece during work hours, the investigative panel allegedly revealed.
Even though the company investigative panel did not name the alleged side chick to the press, Twitter sleuths have been on a roll and allegedly uncovered a woman they strongly believed is the side chick. Here is her image below.
Here are some replies on social media:
If this her then… I understand.

Ova Nia Long my boy?

Over 2022 Nia Long yes

Professional head Dr I see it in her eyes. Good for him

DAMN NO CAP, she is bad