Who Is KSOO? Big30 And KSOO Beef Explained!! Foolio Speaks On Lil Loaded Death
KSOO is a rapper from Jacksonville Florida and in this article, we are going to cover Who Is KSOO? Big30 And KSOO Beef Explained!! While Foolio Speaks On Lil Loaded Death
KSOO who's been at the center of a lot of drama involving Jacksonville hip-hop SCENE  has been locked down for a while now and he's been on social media a lot his case isn't looking too good for him because his songs are going to actually be used in the court case against him.
Things were looking bad he started reaching out to activists and trying to get help for his case now he's pretty active on social media and with that, he has a tendency to strike a chord with some other rappers and it looks like him and none other than Memphis's own big30 have been getting into it these two were dissing back and forth this weekend and it's interesting, to say the least.
Now also on top of that, we're going to talk about foolio and we're going to talk about this situation with little loaded now foolio talked about the little loaded situation in-depth and send his condolences a little too late in a heartfelt post on social media.
big30 is a Memphis rapper who's got a really big buzz right now right dude is really on his grind and he's closely associated with none other than pooh sheisty big30 is in the building stage of his career and KSOO, unfortunately, is locked down but this doesn't stop KSOO from going on social media and dissing people all the time now KSOO has no problem getting his words and his message out there but recently he was online looking for help in his case but it seems like he's back with you know what so man we gonna get right to it now there was a post on social media that big 30 made that KSOO made a reply to.
For some reason, this struck a chord with both sides and they got to beefing on social media behind it now in this original post this is what big 30 originally said imma have to improvise a little bit because big 30 uses some you know colorful language in this but this is what he's getting to
he says this he says man cats ain't biting off you lame don't even know you for one youtube name that song too we chop a gang to say you hear me holly no hospital cause cats don't get to see no doctors three when you get done with all this credit clout chasing this still blurt game chopper gang fox 13 game no hospital gang and no telling gang  snitch k
and basically, he's claiming all these different gangs how many games is he gonna claim but it looks like these are all like catchphrases or monikers or something like that they like to use in their songs and throw it around now what I'm getting from this or deducing from this is the fact that KSOO was obviously using the no hospital gang or he feels like he was using that before them so he went to social media and talked about it now.
KSOO must have obviously seen what was posted by big 30 on one of these promo pages so he took that and responded to it now the promo page put the title is this it says big30 responds to KSOO saying he stole no hospital gang from him and you know with a laughing emoji or whatnot so it looks like this he says can't respect dude after he said this cap you know i had to block that out shaking my head so basically he's just refusing to claim that you know big30 made about they been using the title or been using the phrase no hospital gang.
Now at the big scheme of things and the grand scheme of things, this is the small man you know i mean this seems like something they shouldn't even be beefing about because both of them admitted to the fact that they've never even met each other you know it seems like big30 is on his rise up he was one of the most trending artists the last couple of weeks so it looks good for him like as far as his career and KSOO has a fighter on his hands with his case so it seems like their attention would be better used on those things instead of beefing,
let's talk about foolio for a minute now the whole hip hop industry was shaken up by the news of Dallas rapper Lil loaded losing his life man it was a sad situation and one of his friends came out and confirmed that you know he allegedly took his own life due to some relationship issues he was having now i haven't seen anything from his family that confirmed that as of yet but it's sad to say the least now this obviously hit foolio in a special place man because foolio took the social media to make a post about the situation and talk about how tough it is on rappers in the industry when they have to incorporate their personal lives and things that they're going through and how things are made worse and even 10 times harder.
foolio says some really deep stuff man and it gives you a better look at the artist perspective when it comes to taking care of themselves and things that the fans should consider as well man now he starts off by saying this he says i feel like artists mental health should be taken serious we have it 10 times worse on our end dealing with family problems relationship problems all while trying to keep other people happy at the same while we're depressed as you know what on the inside abusing illicit substances etc we try to please our fans family and friends while nobody just takes the simple time to ask are you okay how are you feeling i love you just a simple conversation from somebody you love could change a person's whole mood this is just crazy.
Bhadie Kelly TikTok Slayy, Nationality, Biography, Instagram, Age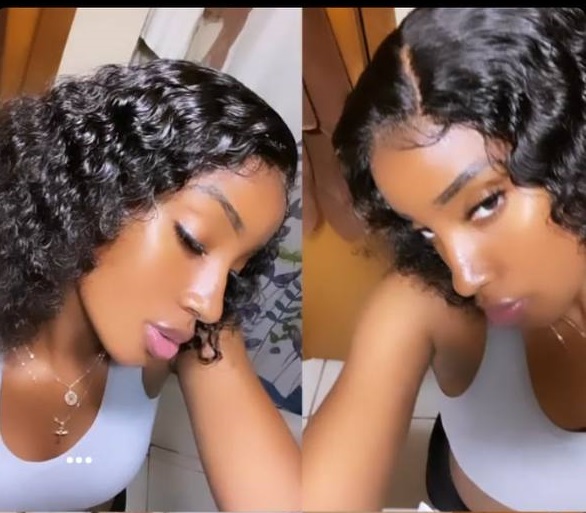 Bhadie kelly Tiktok Real Names Kelly Ndie is trending everywhere, you might ask Who is kelly Tiktok? you will know after this post if you don't know already so as you can see she's trending number one on tiktok and she's also number one on tiktok she's also number one on Twitter also. So why is Bhadie kelly trending?
There is a major interest in Bhadie Kelly Videos presently on tiktok where guys go to her page and spend hours there burning up their Data and 24hrs.

WHO IS BHADIE KELLY TIKTOK?

She's a tiktoker and the new craze in town as guys go to her page and immediately watch her videos like she gets stuck in their brains like i don't know what she's doing what kind of voodoo she's doing but hey the girls are saying that
She's over hyped she's not that beautiful she's not all that why are you guys over hyping this babe she's not all that i'm saying with my full chest!! the way you guys are taking it to this extent i feel like it is too much and it's overhyped
blah blah blah blah blah blah.
Most boys are yelling we don't care sis and many boys have reminded their female counterparts on tiktok about what the girls did when the kupe boys came to the limelight and every girl was posting these guys I mean they are saying that the guys are cute blah blah blah and it's their turn now the guys to also have a girl that they can use on their status I mean to get back at the girls.
I personally think the boys on tiktok are going a bit overboard on Bhadie Kelly but the ladies are also getting angry in a hypocritical manner all Bhadie kelly basically does on her TikTok account is just dancing to different songs, guys like simple girls like her so every guy is going crazy on her at the moment.
Most of the girls on tiktok seems to disagree that the boys are not annoyingly trippin and most of the girls are angry that the guys are obsessed with Bhadie Kelly.
BHADIE KELLY NATIONALITY, BIOGRAPHY, AGE, BIRTHDAY
Bhadie Kelly is Togolese meaning she is from Togo a small west Africana nation that borders Nigeria on the western coast and they are part of the Francophone Block of west African countries.
Bhadie Kelly Is 20yrs of Age and she is single and has clearly stated she has never been in a relationship Before, She was born in the united states to togolese immigrants.
Bhadie Kelly was born on 16th of August 2022 and her Birthday is on the 16th of August.
HOW DID BHADIE KELLY TREND START?
The BHADDIE kELLY Tiktok trend all started when a boy posted himself lying down streaming Bhadie Kelly videos on four different phones, this video quickly went viral and other similar videos followed and some boys even put her avatar on call of duty mobile game.
At this point it's crazy like every guy is going crazy on this girl, everyone is trying to create a video with bhadie kelly on it. This trend picked steam as soon as it was noticed by tiktokers that any video you create right now with this girl in it that video is destined to go viral. Everything posted on tiktok has been Bhadie Kelly themed.
Other popular female tiktokers have been very vocal in their criticism of bhadie kelly, one had this to say
Tiktokers especially boys why are you guys overhyping this babe like why oh yeah she's fine she's not the finest tiktoker stop this!!
Another female tiktoker had this to say
okay so i want to talk about this bhaddie kelly girl issue she is beautiful like i'm not arguing the fact that she's not beautiful she's beautiful she has a nice body structure, like she's well packaged but the way you guys are taking it to this extent i feel like it is too much and it's overhyped because there are other girls on tiktok that have nice body there are other girls period!!
Reports reaching Famelord.com suggests that some girls have started mobilizing other tiktok accounts in the comment sections of bhadie kelly videos to report her tiktok account to get her banned and banished from TikTok for good, at the time of posting this article they have succeeded in taking down Bhaddie Kelly Instagram Account of over 400k followers,  but with the way their male counterparts are protecting bhadie Kelly Tiktok page from the female onslaught I can boldly say this is going to be a long drawn battle.