Who Is KSOO? Big30 And KSOO Beef Explained!! Foolio Speaks On Lil Loaded Death
KSOO is a rapper from Jacksonville Florida and in this article, we are going to cover Who Is KSOO? Big30 And KSOO Beef Explained!! While Foolio Speaks On Lil Loaded Death
KSOO who's been at the center of a lot of drama involving Jacksonville hip-hop SCENE  has been locked down for a while now and he's been on social media a lot his case isn't looking too good for him because his songs are going to actually be used in the court case against him.
Things were looking bad he started reaching out to activists and trying to get help for his case now he's pretty active on social media and with that, he has a tendency to strike a chord with some other rappers and it looks like him and none other than Memphis's own big30 have been getting into it these two were dissing back and forth this weekend and it's interesting, to say the least.
Now also on top of that, we're going to talk about foolio and we're going to talk about this situation with little loaded now foolio talked about the little loaded situation in-depth and send his condolences a little too late in a heartfelt post on social media.
big30 is a Memphis rapper who's got a really big buzz right now right dude is really on his grind and he's closely associated with none other than pooh sheisty big30 is in the building stage of his career and KSOO, unfortunately, is locked down but this doesn't stop KSOO from going on social media and dissing people all the time now KSOO has no problem getting his words and his message out there but recently he was online looking for help in his case but it seems like he's back with you know what so man we gonna get right to it now there was a post on social media that big 30 made that KSOO made a reply to.
For some reason, this struck a chord with both sides and they got to beefing on social media behind it now in this original post this is what big 30 originally said imma have to improvise a little bit because big 30 uses some you know colorful language in this but this is what he's getting to
he says this he says man cats ain't biting off you lame don't even know you for one youtube name that song too we chop a gang to say you hear me holly no hospital cause cats don't get to see no doctors three when you get done with all this credit clout chasing this still blurt game chopper gang fox 13 game no hospital gang and no telling gang  snitch k
and basically, he's claiming all these different gangs how many games is he gonna claim but it looks like these are all like catchphrases or monikers or something like that they like to use in their songs and throw it around now what I'm getting from this or deducing from this is the fact that KSOO was obviously using the no hospital gang or he feels like he was using that before them so he went to social media and talked about it now.
KSOO must have obviously seen what was posted by big 30 on one of these promo pages so he took that and responded to it now the promo page put the title is this it says big30 responds to KSOO saying he stole no hospital gang from him and you know with a laughing emoji or whatnot so it looks like this he says can't respect dude after he said this cap you know i had to block that out shaking my head so basically he's just refusing to claim that you know big30 made about they been using the title or been using the phrase no hospital gang.
Now at the big scheme of things and the grand scheme of things, this is the small man you know i mean this seems like something they shouldn't even be beefing about because both of them admitted to the fact that they've never even met each other you know it seems like big30 is on his rise up he was one of the most trending artists the last couple of weeks so it looks good for him like as far as his career and KSOO has a fighter on his hands with his case so it seems like their attention would be better used on those things instead of beefing,
let's talk about foolio for a minute now the whole hip hop industry was shaken up by the news of Dallas rapper Lil loaded losing his life man it was a sad situation and one of his friends came out and confirmed that you know he allegedly took his own life due to some relationship issues he was having now i haven't seen anything from his family that confirmed that as of yet but it's sad to say the least now this obviously hit foolio in a special place man because foolio took the social media to make a post about the situation and talk about how tough it is on rappers in the industry when they have to incorporate their personal lives and things that they're going through and how things are made worse and even 10 times harder.
foolio says some really deep stuff man and it gives you a better look at the artist perspective when it comes to taking care of themselves and things that the fans should consider as well man now he starts off by saying this he says i feel like artists mental health should be taken serious we have it 10 times worse on our end dealing with family problems relationship problems all while trying to keep other people happy at the same while we're depressed as you know what on the inside abusing illicit substances etc we try to please our fans family and friends while nobody just takes the simple time to ask are you okay how are you feeling i love you just a simple conversation from somebody you love could change a person's whole mood this is just crazy.
Things to Keep in Mind When Choosing a TV Service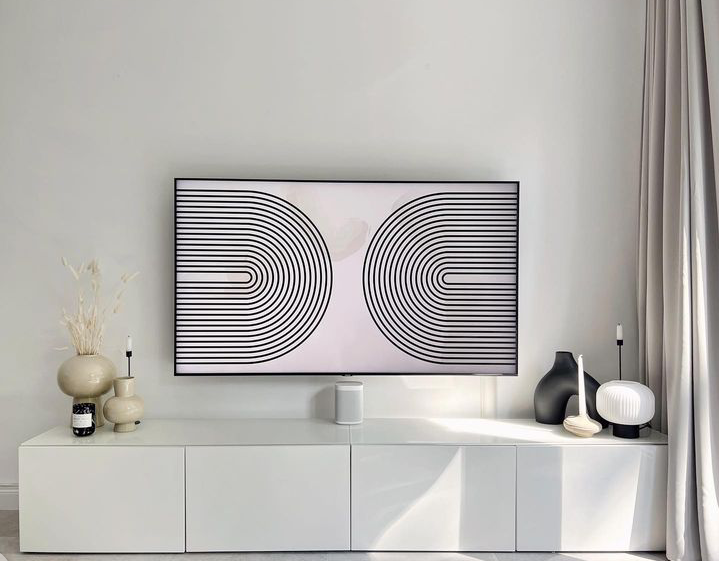 Deciding on getting a TV service isn't as easy as you think it might be. There are a lot of considerations and ifs and buts that go into choosing your TV service. You need to be mindful of the channels that you are offered and a lot of other aspects that go into the decision. There are some things you need to keep in mind before you dive into your decision. 
Coming back to the things you should keep in mind while selecting a TV service for your home; make sure you keep these aspects in mind:
Decide on the Type of Service you Wish to Have
This is the part where you decide the kind of service that you want to opt for, depending on your budget as well. There are quite a few types of services you can consider getting, which include Cable TV, Satellite TV, and Fiber TV. However, the most popular of these have been Cable TV and Satellite TV, with more preference given to Cable TV. This also has a lot to do with the number of channels that you want on average. You can get the most channels out of a Fiber TV service, but it also comes with a hefty cost. Cable TV would give you quite a substantial number of channels and Satellite TV falls midway between Cable and Fiber. 
Another option to opt for is digital streaming as well if you do not wish to have that many channels in your lineup but want the essentials. 
Surveying the Cost of the Service that you Decide on Getting
While getting a service, you should know that the price of the service that you get would vary in accordance with the companies that provide the service. Therefore, this is where you need to be vigilant as you research online about companies that offer services and how much they cost for it. 
This would also help you set a certain budget so that you could be easy on your finances too. Researching well enough might just get you the service that you need, that too at a price that would be fairly affordable for you. 
Differentiation between the Three Services
Cable TV
Cable TV makes use of coaxial cables that deliver channels to your TV through radio frequency signals. Given that it makes of cables instead of satellites and the internet, this costs you relatively less, which is one of the many reasons why it is so popular in the country and people tend to purchase Cable services. 
Another element that makes it easy for people to get a cable service is how it offers a no-contract option. However, you may also opt for an option that comes with a contract too, but it all depends on your preference. Cable TV also gives you DVR so that you could record all your favorite shows to watch later, with ample space to record multiple shows. 
Satellite TV
As the name itself states, Satellite TV depends on Satellites that are orbiting in space. The best part about getting a Satellite TV service is how vast and widely spread its service is. This makes it possible for people in rural areas to have access to a TV service as well. The method that Satellite TV uses for transmission is broadcast, where Satellites emit signals that are transmitted to your house, giving you all the channels you need to watch. 
Fiber TV
Just like how the internet saw the influx of fiber optic cables with faster speed and added reliability, the same principle is being applied to TV services as well. Having a fiber optic cable makes it possible for you to have channels delivered to you instantaneously, which can make it easier to watch live matches without any interruptions at all. 
However, you must know that currently, fiber optic cables for TV aren't available throughout the United States, there are still some areas that are awaiting fiber optic services for their TV as well. 
Digital Streaming 
If you are a fan of watching on-demand content, then live TV streaming is the option that you should be going for. It also allows you to record all your favorite programs so that you could enjoy them later too. However, you need to make sure that you have a fast internet connection since this service relies on the internet, therefore it is best to bundle your service. You also need to know that if you end up getting digital streaming, you would not have that many channels to watch and you will have to make do with whatever you get. 
The Final Verdict
Deciding which service to get is a bit of a confusing option, with each of them having its pros and cons. However, if you were to look at which one is the most accepted and popular, then that would be Cable TV. The final decision lies with you!