[VIDEO] Gucci Mane "Publicity Stunt" NBA YoungBoy Diss x LYRICS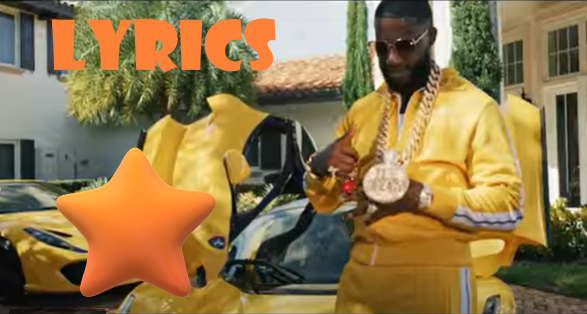 Gucci Mane – Publicity stunt is an NBA Young boy diss song after the latter dissed his on his latest song titled  NBA YoungBoy – I Hate YoungBoy (Response to Durk diss)  enjoy the music video alongside the lyrics
LYRICS
[Intro]
1017 (Brr)
[Chorus]
He tryna pull a publicity stunt
These rappers be pussy, they bleed once a month
Don't speak on my name, don't get put in a blunt
You can diss all you want, still won't get a response (Nah)
It's still free the gang 'til they get out the joint
Stop beatin' 'round the bush and just to the point (Slam)
You wanna be me, I know what you want
But you ain't gotta pull no publicity stunt (Nah)
Live by the gun then you die by the gun
Ain't gotta care 'bout the shit that I done
My nigga got bond and he went on the run (Go)
Got my roof in the trunk and my trunk in the front
Droppin' the ceilin', I'm thinkin' I'll dump
Kill for a livin' and murder for fun
We ain't 'bout to pull no publicity stunt (No)
Nah, we ain't 'bout to pull no publicity stunt
[Verse 1]
Why you diss me for publicity nigga? (Huh?)
Is you in the streets or a industry nigga? (Well damn)
Is you my fan or my enemy, nigga?
My money too grown to be kiddin' with niggas (It long)
I beat it with niggas, play talk on the bunk
One nigga didn't pay, he got stabbed and runned up
Say he my opp but try dappin' me up
Give a round of applause 'cause we clappin' him up (Clap)
Trappers "R" Us, come and traffic with us
Gon' finesse on your bitch, go to Texas with us (Nah)
Say we the reason the prices went up
I ran off on the plug and I doubled it up
These old niggas just don't know when to shut up
Better call yourself lucky if you walk on a crutch
I got long arms, I can reach out and touch you
We got them singers, they send off to Russia
Ain't no disputin', I kill like I'm Putin
Got a truck full of shooters, I move like I'm Trump
Soldiers thank God for me like I'm Obama
Try to go get some gas and got killed at the pump
Say you got hits, but look, you in a slump
Say that you rich but you live in a dump
My Chico retarded, a switch on the pump (Yeah)
Tell him shoot when he open, he say he wanna dump
[Chorus]
He tryna pull a publicity stunt
These rappers be pussy, they bleed once a month
Don't speak on my name, don't get put in a blunt
You can diss all you want, still won't get a response
It's still free the gang 'til they get out the joint
Stop beatin' 'round the bush and just to the point (Slam)
You wanna be me, I know what you want
But you ain't gotta pull no publicity stunt (No)
Live by the gun then you die by the gun
Ain't gotta care 'bout the shit that I done
My nigga got bond and he went on the run (Go)
Got my roof in the trunk and my trunk in the front
Droppin' the ceilin', I'm thinkin' I'll dump
Kill for a livin' and murder for fun
We ain't 'bout to pull no publicity stunt (No)
Nah, we ain't 'bout to pull no publicity stunt
[Verse 2]
It's free Pooh and Foo' 'til it's backwards, you bastards
"Why you sign goons?" I don't fuck with these rappers
Most claim that they real, but they know they some cappers
I take a trap and I make 'em go platinum
Fuck makin' excuses, I'm makin' it happen
I put that shit on, and spend 10K on fashion (I do)
Trick on the bitch like I'm Robert Kardashian (I do)
Makin' more money than you can imagine (I will)
When you caught lackin', that's when they attackin'
Thought I was splurgin', didn't know I was stackin'
White and gold jewelry, they said I was tacky
She gave me head and I gave her a rack (Woo)
It came out his mouth, now he can't take it back
Watch what you say, who you callin' a rat
These niggas spread gossip then call it a fact
'Fore we give a statement, we'll lay on the mat (Wow)
Free all the soldiers who never roll over
Who fight for their life, gotta sleep with a knife
Dawg went to trial and they gave him a life
But he won his appeal, now he covered in ice
Young nigga mixin' codeine with the Sprite
He gon' bust you, gon' sign it and get three hundred likes
Stuck to a deal, she steppin' for stripes
And give back to the hood, I bought three hundred bikes
[Chorus]
He tryna pull a publicity stunt
These rappers be pussy, they bleed once a month
Don't speak on my name, don't get put in a blunt
You can diss all you want, still won't get a response
It's still free the gang 'til they get out the joint
Stop beatin' 'round the bush and just to the point (Slam)
You wanna be me, I know what you want
But you ain't gotta pull no publicity stunt
Live by the gun then you die by the gun
Ain't gotta care 'bout the shit that I done
My nigga got bond and he went on the run (Pew)
Got my roof in the trunk and my trunk in the front
Droppin' the ceilin', I'm thinkin' I'll dump
Kill for a livin' and murder for fun
We ain't 'bout to pull no publicity stunt (No)
Nah, we ain't 'bout to pull no publicity stunt
[Outro]
I thought you felt like Gucci Mane in 2006
I thought you felt like Gucci Mane in 2006
I thought you felt like Gucci Mane in 2006
I thought you felt like Gucci Mane in 2006
Well damn
Nia Long's NBA Coach Husband Ime Udoka Side Piece/Chick Revealed!!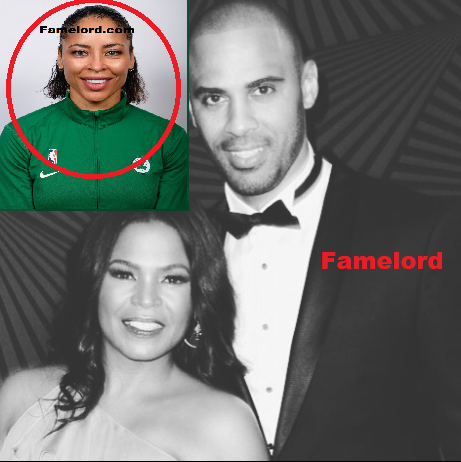 Actress Nia Long Pastor Husband Ime Udoka Side Piece/Chick is trending like wildfire on social media, after news that he was suspended as the head coach of the Boston Celtics was broken by ESPN, He is alleged to be having an unprofessional affair with his subordinate at work, Famelord Uncovered that much.
According to ESPN. Ime Udoka is facing a panel of a disciplinary investigation and is on suspension for having consensual, intimate relations with a member of the Boston Celtics Staff, and the worst part is that he was allegedly having intimate relations with this side piece during work hours, the investigative panel allegedly revealed.
Even though the company investigative panel did not name the alleged side chick to the press, Twitter sleuths have been on a roll and allegedly uncovered a woman they strongly believed is the side chick. Here is her image below.
Here are some replies on social media:
If this her then… I understand.

Ova Nia Long my boy?

Over 2022 Nia Long yes

Professional head Dr I see it in her eyes. Good for him

DAMN NO CAP, she is bad