[VIDEO] Gucci Mane "Publicity Stunt" NBA YoungBoy Diss x LYRICS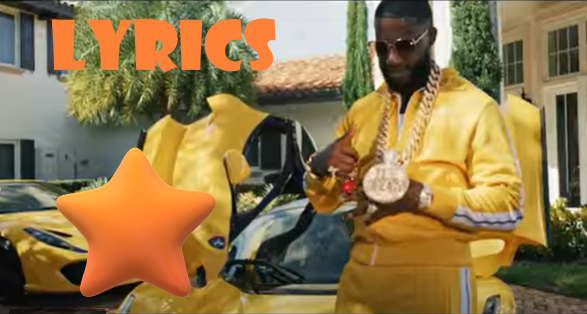 Gucci Mane – Publicity stunt is an NBA Young boy diss song after the latter dissed his on his latest song titled  NBA YoungBoy – I Hate YoungBoy (Response to Durk diss)  enjoy the music video alongside the lyrics
LYRICS
[Intro]
1017 (Brr)
[Chorus]
He tryna pull a publicity stunt
These rappers be pussy, they bleed once a month
Don't speak on my name, don't get put in a blunt
You can diss all you want, still won't get a response (Nah)
It's still free the gang 'til they get out the joint
Stop beatin' 'round the bush and just to the point (Slam)
You wanna be me, I know what you want
But you ain't gotta pull no publicity stunt (Nah)
Live by the gun then you die by the gun
Ain't gotta care 'bout the shit that I done
My nigga got bond and he went on the run (Go)
Got my roof in the trunk and my trunk in the front
Droppin' the ceilin', I'm thinkin' I'll dump
Kill for a livin' and murder for fun
We ain't 'bout to pull no publicity stunt (No)
Nah, we ain't 'bout to pull no publicity stunt
[Verse 1]
Why you diss me for publicity nigga? (Huh?)
Is you in the streets or a industry nigga? (Well damn)
Is you my fan or my enemy, nigga?
My money too grown to be kiddin' with niggas (It long)
I beat it with niggas, play talk on the bunk
One nigga didn't pay, he got stabbed and runned up
Say he my opp but try dappin' me up
Give a round of applause 'cause we clappin' him up (Clap)
Trappers "R" Us, come and traffic with us
Gon' finesse on your bitch, go to Texas with us (Nah)
Say we the reason the prices went up
I ran off on the plug and I doubled it up
These old niggas just don't know when to shut up
Better call yourself lucky if you walk on a crutch
I got long arms, I can reach out and touch you
We got them singers, they send off to Russia
Ain't no disputin', I kill like I'm Putin
Got a truck full of shooters, I move like I'm Trump
Soldiers thank God for me like I'm Obama
Try to go get some gas and got killed at the pump
Say you got hits, but look, you in a slump
Say that you rich but you live in a dump
My Chico retarded, a switch on the pump (Yeah)
Tell him shoot when he open, he say he wanna dump
[Chorus]
He tryna pull a publicity stunt
These rappers be pussy, they bleed once a month
Don't speak on my name, don't get put in a blunt
You can diss all you want, still won't get a response
It's still free the gang 'til they get out the joint
Stop beatin' 'round the bush and just to the point (Slam)
You wanna be me, I know what you want
But you ain't gotta pull no publicity stunt (No)
Live by the gun then you die by the gun
Ain't gotta care 'bout the shit that I done
My nigga got bond and he went on the run (Go)
Got my roof in the trunk and my trunk in the front
Droppin' the ceilin', I'm thinkin' I'll dump
Kill for a livin' and murder for fun
We ain't 'bout to pull no publicity stunt (No)
Nah, we ain't 'bout to pull no publicity stunt
[Verse 2]
It's free Pooh and Foo' 'til it's backwards, you bastards
"Why you sign goons?" I don't fuck with these rappers
Most claim that they real, but they know they some cappers
I take a trap and I make 'em go platinum
Fuck makin' excuses, I'm makin' it happen
I put that shit on, and spend 10K on fashion (I do)
Trick on the bitch like I'm Robert Kardashian (I do)
Makin' more money than you can imagine (I will)
When you caught lackin', that's when they attackin'
Thought I was splurgin', didn't know I was stackin'
White and gold jewelry, they said I was tacky
She gave me head and I gave her a rack (Woo)
It came out his mouth, now he can't take it back
Watch what you say, who you callin' a rat
These niggas spread gossip then call it a fact
'Fore we give a statement, we'll lay on the mat (Wow)
Free all the soldiers who never roll over
Who fight for their life, gotta sleep with a knife
Dawg went to trial and they gave him a life
But he won his appeal, now he covered in ice
Young nigga mixin' codeine with the Sprite
He gon' bust you, gon' sign it and get three hundred likes
Stuck to a deal, she steppin' for stripes
And give back to the hood, I bought three hundred bikes
[Chorus]
He tryna pull a publicity stunt
These rappers be pussy, they bleed once a month
Don't speak on my name, don't get put in a blunt
You can diss all you want, still won't get a response
It's still free the gang 'til they get out the joint
Stop beatin' 'round the bush and just to the point (Slam)
You wanna be me, I know what you want
But you ain't gotta pull no publicity stunt
Live by the gun then you die by the gun
Ain't gotta care 'bout the shit that I done
My nigga got bond and he went on the run (Pew)
Got my roof in the trunk and my trunk in the front
Droppin' the ceilin', I'm thinkin' I'll dump
Kill for a livin' and murder for fun
We ain't 'bout to pull no publicity stunt (No)
Nah, we ain't 'bout to pull no publicity stunt
[Outro]
I thought you felt like Gucci Mane in 2006
I thought you felt like Gucci Mane in 2006
I thought you felt like Gucci Mane in 2006
I thought you felt like Gucci Mane in 2006
Well damn
Chef Dee BBL! Did Chef Dee Get A BBL?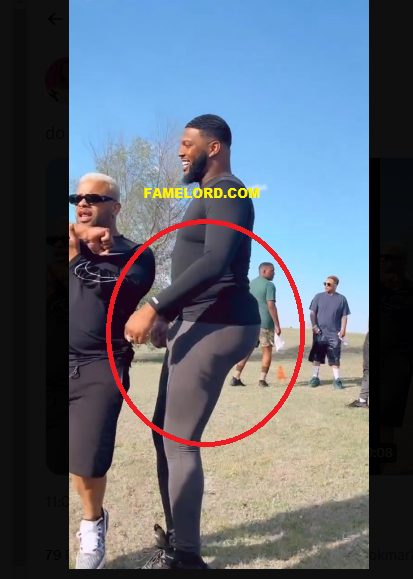 Chef Dee BBL has been trending for months now and Anthony from Bad Boys Texas on Zeus network might have just thrown fuel on this BBL Allegation.
Though it might sound far-fetched for a man to have BBL! Lol, But in reality it is not as far-fetched as you think it is, there are actually men in the entertainment industry that have undergone BBL Surgery most notable of them is Bandman Kevo The Reformed Scammer.
Did Chef Dee Get A BBL?
To be honest Chef Dee does look like he had BBL surgery done, all the telltale signs are there as you can see below.
And then there is the interview his fellow co-star on Bad Boys Texas gave in which he said dropped some shocking revelations about Chef Dee.
The interview revolved around Anthony's response to a clip from a recent episode and his comments about Chef Dee's behavior, hygiene, and BBL Surgery. The interview also includes comments from others regarding Anthony's remarks.
From the Interview, it is clear that Anthony had some grievances with Chef Dee. He mentioned issues such as Chef Dee having A BBL, serving uncooked food at his birthday party, selling soggy items, not cleaning up after himself, leaving dirty sheets in the guest room, and having multiple unknown people in Anthony's house. Anthony criticized Chef Dee for allegedly using the spotlight and lying about it, and he suggested that Chef Dee invest in a cooking class and fix his food truck's financial issues.
The interview highlights how Anthony's comments were seen as a sharp and direct critique of Chef Dee, particularly focusing on his BBL, hygiene, wigs, and personal habits. Some reactions so far from fans show that while some sided with Anthony, expressing support for his claims and criticizing Chef Dee's behavior. Others expressed their dislike for both individuals or remained neutral.