Johanna Leia Before Surgery And After Surgery Timeline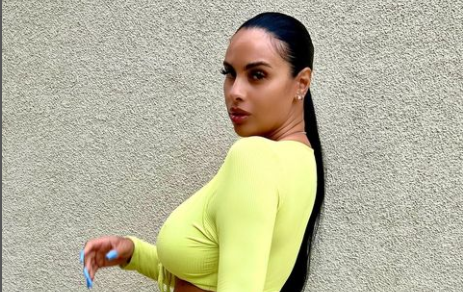 Amari Baileys Mom Johanna Leia Before surgery and after surgery timeline exposed here, She is most known as Drakes Girlfriend.
WHO IS JOHANNA LEIA ?
Johanna Leia is a reality star and a model, she was born in Los Angeles but grew up in Chicago but she later wentT back to live in Los Angeles after she gave birth to her first child so her mother could help her raise her kids while she hustles for that dollar.
Johanna Leia had her first taste of fame when she got cast on the reality show on lifetime titled Bringing Up Ballers, a show centered on johanna leia and four other Chicago female hustlers who will stop at nothing to become successful and make sure their teenage sons make it into the NBA, well her son Amari Bailey did eventually make it into the NBA and is one of the hottest players in the game right now.
She shot into the limelight immediately drake started to post her on Instagram as his new love interest as well as going on controversial expensive romantic dates like when Drake rented the whole dodgers team stadium just so he can have a private time with her alone with no interference.
Fans of the hip-hop star have started scrutinizing Johanna Leia and many have stated clearly that her body is fake…Fake butt and everything in between, well how true is this tho? Did Johanna Leia really have surgery? Let's find out on another episode of Famelord.com Fact check.
WHAT SURGERY DID JOHANNA LEIA GET?
While Famelord.com was digging into her surgery history we found receipts that confirmed she did have surgery, in a post we sighted she alluded on Twitter as far back as 2018  that she had surgery.
So it is just about 24 hours after surgery and I am feeling great! A bit sore but nothing like I… https://t.co/der5IYlrGs

— Johanna Leia (@onlyjohannaleia) January 11, 2018
Word on the street is that she had her first surgery in 2018 she traveled all the way to Columbia to get this surgery done at the table of celebrity surgeon Hector Plazas who is the go to plug for surgery on Instagram thots he famously got the body of Arianna Fletcher Surgery done and she thanks him every day till this day, notable other thots in his clientele include 6ix9ine girlfriend Ohsoyoujade Jade wattley and Clermont Twins
Johanna Leia got a full BBL and boob Job at hector plazas hospital in Colombia and drake is going crazy for that body here is a timeline of all her surgeries to date.
JOHANNA LEIA BEFORE SURGERY
JOHANNA LEIA AFTER SURGERY
View this post on Instagram
FULL BLOWN IG THOT
View this post on Instagram
View this post on Instagram
Chef Dee BBL! Did Chef Dee Get A BBL?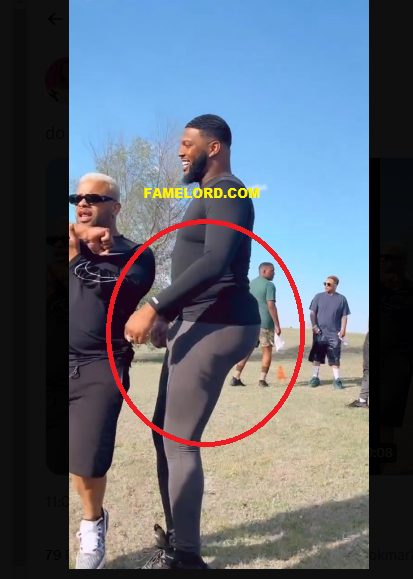 Chef Dee BBL has been trending for months now and Anthony from Bad Boys Texas on Zeus network might have just thrown fuel on this BBL Allegation.
Though it might sound far-fetched for a man to have BBL! Lol, But in reality it is not as far-fetched as you think it is, there are actually men in the entertainment industry that have undergone BBL Surgery most notable of them is Bandman Kevo The Reformed Scammer.
Did Chef Dee Get A BBL?
To be honest Chef Dee does look like he had BBL surgery done, all the telltale signs are there as you can see below.
And then there is the interview his fellow co-star on Bad Boys Texas gave in which he said dropped some shocking revelations about Chef Dee.
The interview revolved around Anthony's response to a clip from a recent episode and his comments about Chef Dee's behavior, hygiene, and BBL Surgery. The interview also includes comments from others regarding Anthony's remarks.
From the Interview, it is clear that Anthony had some grievances with Chef Dee. He mentioned issues such as Chef Dee having A BBL, serving uncooked food at his birthday party, selling soggy items, not cleaning up after himself, leaving dirty sheets in the guest room, and having multiple unknown people in Anthony's house. Anthony criticized Chef Dee for allegedly using the spotlight and lying about it, and he suggested that Chef Dee invest in a cooking class and fix his food truck's financial issues.
The interview highlights how Anthony's comments were seen as a sharp and direct critique of Chef Dee, particularly focusing on his BBL, hygiene, wigs, and personal habits. Some reactions so far from fans show that while some sided with Anthony, expressing support for his claims and criticizing Chef Dee's behavior. Others expressed their dislike for both individuals or remained neutral.