Ariana Fletcher Before Surgery! What Ari Fletcher Looks Like Now!!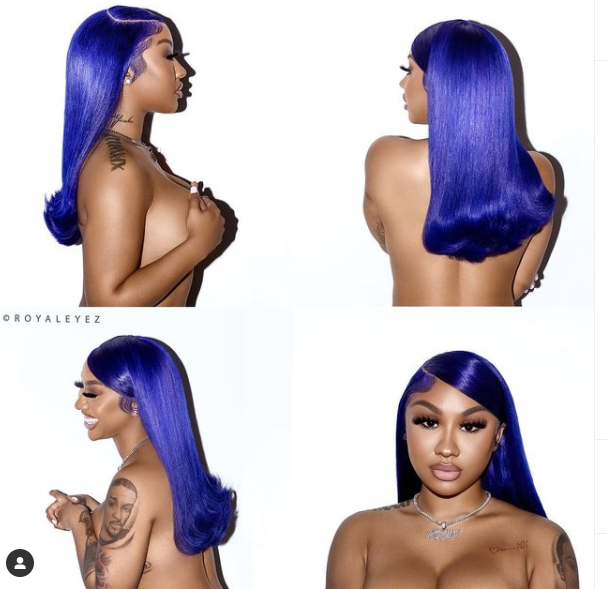 Ari Fletcher had her bodywork surgery done at Dr plazas a popular surgeon on Instagram based in Columbia South America
Ariana Fletcher Before Surgery: Popular Instagram model and brand influencer Ariana fletcher or more popularly known as ari or therealkylesister on Instagram. Apart from the Kardashian sisters, Ari fletcher is presently another go-to comparison for surgically enhanced bodies of women on the internet.
The influence ari fletcher and the Kardashians have on this present generation of girls is strong because of the make-believe of a perfect body they portray on social media mostly on the picture-sharing platform Instagram, more and more young girls from all races have gone under the knife and cite this ladies as their inspiration.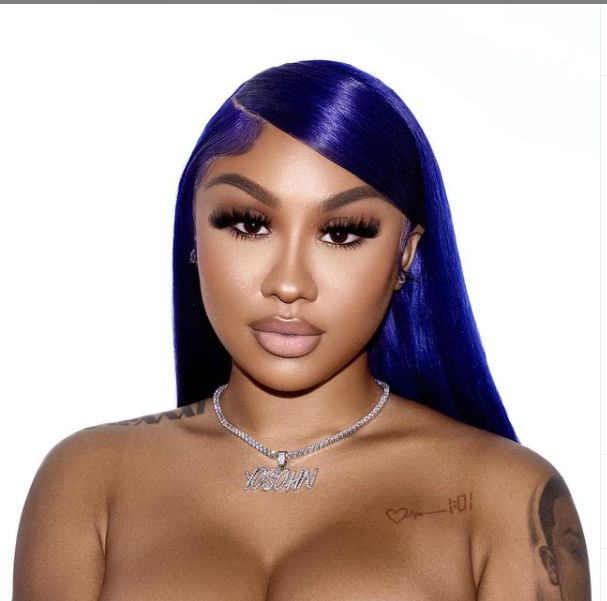 Having a thick voluptuous body is the latest trend in this generation and it's now a norm to have surgery discussions in normal day conversations as the stigma of having a fake body in the past is currently nonexistent. The majority of the models on Instagram have done surgery or two to get that perfect body and even if they deny it as usual the receipts are there to see and while there is no harm in doing what you like or feel is good for you famelord.com just wants you to remember there is nothing as real as the real thing.
WHEN DID ARI FLETCHER GET HER SURGERY?

Ari fletcher is also known as therealkylesister on Instagram allegedly got her surgery done at dr plazas in 2018 in Columbia and we got the receipts.
Check this out a medical page exposed her trip to dr plazas and claimed she flew in from Atlanta to get a full-body makeover, Dr  hector plazas in case you don't know is a plastic surgeon renowned for his expertise in butt lifts and tummy tucks, if you know an Instagram model that recently got plastic surgery done it is most likely from dr plazas in Columbia.
Peep The Receipts Below: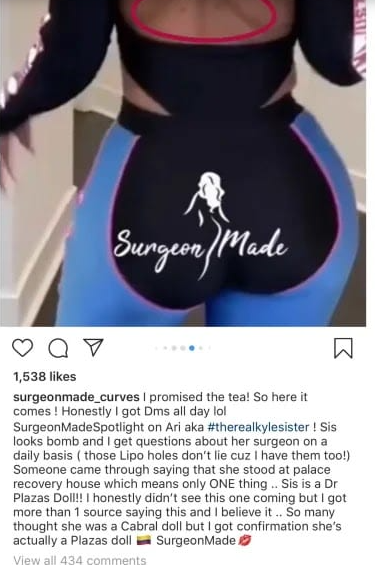 Did Ariana Fletcher Deny Having Plastic Surgery?
No!! she did not deny this in fact she admitted doing so as far back as 2019 and she admitted to having butt implants and she made a tweet post to this effect
"It's 2020 get you some surgery sis, don't let these people discourage you. BUY THE BODY YOU WANT!!" she tweeted.

"I NEVER said I didn't have surgery. I said my a** is real. And I'm going for new titties again as soon as they open," she said in response to a fan.
History Of Ariana Fletcher Plastic Surgery! Ari Fletcher Before Surgery Pictures
We made a pictorial history of Ariana fletcher before surgery and her history and body change since then
Ariana Fletcher Before Surgery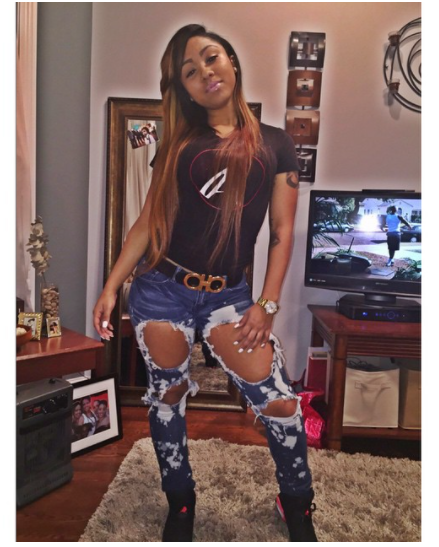 Ariana Fletcher Immediately After Surgery
View this post on Instagram
View this post on Instagram
Arian Fletcher Now With Surgery Enhanced Body
View this post on Instagram
View this post on Instagram
View this post on Instagram
Bernice Burgos Before Surgery BBL: How Old Is Bernice Burgos Real Age Revealed
Chef Dee BBL! Did Chef Dee Get A BBL?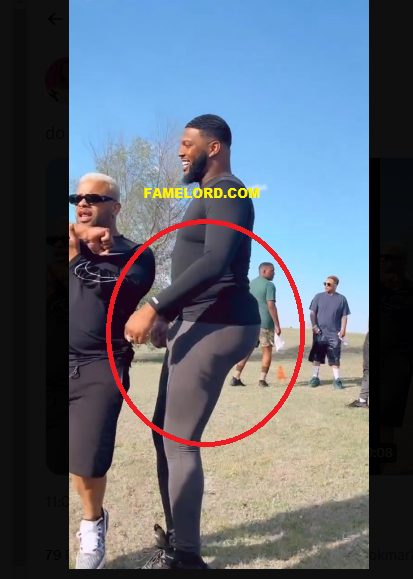 Chef Dee BBL has been trending for months now and Anthony from Bad Boys Texas on Zeus network might have just thrown fuel on this BBL Allegation.
Though it might sound far-fetched for a man to have BBL! Lol, But in reality it is not as far-fetched as you think it is, there are actually men in the entertainment industry that have undergone BBL Surgery most notable of them is Bandman Kevo The Reformed Scammer.
Did Chef Dee Get A BBL?
To be honest Chef Dee does look like he had BBL surgery done, all the telltale signs are there as you can see below.
And then there is the interview his fellow co-star on Bad Boys Texas gave in which he said dropped some shocking revelations about Chef Dee.
The interview revolved around Anthony's response to a clip from a recent episode and his comments about Chef Dee's behavior, hygiene, and BBL Surgery. The interview also includes comments from others regarding Anthony's remarks.
From the Interview, it is clear that Anthony had some grievances with Chef Dee. He mentioned issues such as Chef Dee having A BBL, serving uncooked food at his birthday party, selling soggy items, not cleaning up after himself, leaving dirty sheets in the guest room, and having multiple unknown people in Anthony's house. Anthony criticized Chef Dee for allegedly using the spotlight and lying about it, and he suggested that Chef Dee invest in a cooking class and fix his food truck's financial issues.
The interview highlights how Anthony's comments were seen as a sharp and direct critique of Chef Dee, particularly focusing on his BBL, hygiene, wigs, and personal habits. Some reactions so far from fans show that while some sided with Anthony, expressing support for his claims and criticizing Chef Dee's behavior. Others expressed their dislike for both individuals or remained neutral.