JT Before Surgery BBL, City Girls TheGirlJT Before and After Pics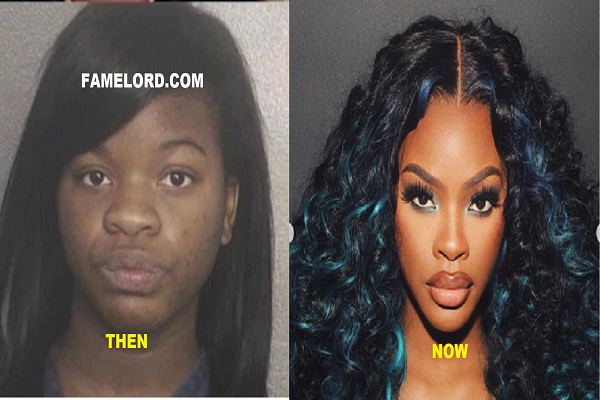 JT Before Surgery BBL, City Girls TheGirlJT Before and After Pics is trending,  find out why after their recent controversy at the BET AWARDS.
JT from the city girls female group has a very complicated relationship with her fans who accuse the rapper of undergoing surgery to get her thick body, Fans accused her of having a very popular surgery called BBL and also a Facelift and Boob Job.
JT denies having any form of surgery and this is where the complication with her fans comes in as they insist she had one, Now JT is not one to pass on a chance to clap back at a fan that she deems pesky, JT had this to say earlier today to a fan.
"I never had any surgery,"
JT wrote in the caption of another post.
"Please leave my chubby puberty acne mug shots alone. I was a young lost teenager in Florida sun with bad skin! Now I'm grown paid & polished… get over it."
She then went on to share an image of her face before the fame side by side with her face after the fame and alleged facelift, see the image below
JT BEFORE SURGERY FAME PICS
JT was not so quick to post her pics before surgery or fame for us to see in fact she has never posted that image before since she blew up but Famelord.com got hold of some of her pics before the fame, view the below.
WHO IS JT SURGERY DOCTOR
JT most likely got her surgery done at Dr. Plazas a celebrity favorite, more than half of the BBL surgeries done in the Hip-hop circle was done By Dr Hector Plazas and he is based out in Colombia.
Celebrities like New York Rapper 6ix9ine Girlfriend Instagram model Ohsoyoujade, Hip-hop Socialites Arianna Fletcher Ari And Clermont Twins, Taina just to name a select Few are examples of his recent clienteles.
WHAT IS A BBL SURGERY?
A BBL Surgery is a kind of surgery whereby a doctor sucks fat from a patient body mostly from the Stomach/Belly area using a procedure called liposuction and the doctor then re-injects this fat back into the buttocks and thigh areas. The recovery time for this surgery is amazing as it is reported that most patients recover as fast as a week.
View this post on Instagram
View this post on Instagram
Actress Halle Bailey Exhibits Her Baby Bump in a 'PREGNANCY' Gucci Drip!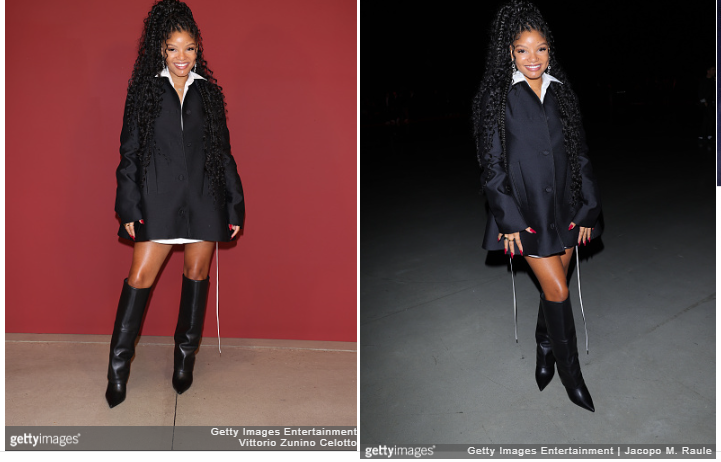 Halle Bailey Baby Bump is the talk of the town and  Famelord.com was the first paparazzi outlet to divulge the pregnancy news concerning Disney star Halle Bailey. Over the past several weeks, Halle has artfully navigated the matter, neither confirming nor refuting our initial report.
However, it seems to be nearly official now.
Halle, accompanied by her partner and the father of her child, rapper DDG, is presently in Italy partaking in Fashion Week functions. With the noticeable growth of her belly, she seems to have opted for maternity-appropriate attire, specifically from the Gucci collection.
Warm congratulations extend to the jubilant couple. Irrespective of public opinion, Halle Bailey Baby Bump and the arrival of a child is invariably regarded as a profound blessing. We, the Famelord  team, extend our heartfelt well-wishes to the couple.
Halle Bailey, renowned under her singular name Halle, stands as an American vocalist and performer. She garnered recognition as one half of the musical pair Chloe x Halle alongside her sibling Chloe Bailey. Their discography encompasses the albums "The Youth Are Acceptable" (2018) and "Unholy Hour" (2020), amassing a collective total of five Grammy Award nominations. In 2023, Bailey unveiled her inaugural solo track, "Angel."
In her early beginnings, Bailey undertook a principal role as Sky Forster in the television sitcom "Grown-ish" spanning the years 2018 to 2022. Furthermore, in 2023, she assumed her premier starring role as Ariel in Disney's musical fantasy production, "The Little Mermaid."
Halle Bailey's journey to stardom in the music and showbiz world has been totally awesome. Her incredible singing and acting skills have totally won over people from all around the globe.
When she was part of Chloe x Halle with her sis Chloe, they totally rocked it. Their albums, "The Kids Are Alright" and "Ungodly Hour," were super cool and showed how versatile and creative they are. No wonder they got all the love and attention they deserved. Their voices blended like peanut butter and jelly, and their lyrics made you think deep thoughts, no matter how old you were.
Then, in 2023, Halle went all in with her solo career, dropping "Angel," her first-ever single. That was a bold move, and it showed that she's her own boss and is on a journey of creative growth. Her Fans can't wait to see what she's gonna do next in her music adventure.