LIL TJAY SHOT 9 TIMES, Set up By a Female…May Die Aged 20yrs Old (CCTV VIDEO x PICS)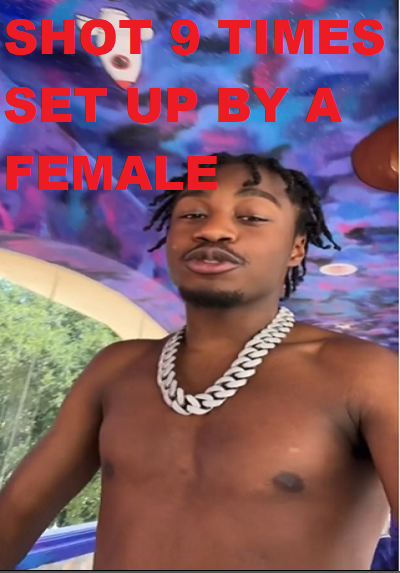 Rapper Lil Tjay Shot in New Jersey some hours ago in a set up by a female and famelord.com has all the details and Footage as Lil Tjay Battles a critical condition.
According to real-time reports reaching our reporters Lil tjay was shot some hours ago in what the police are calling a targeted hit, amd the shooters are alleged to have sped off in a black Cadillac after accomplishing their aim.
HOW DID LIL TJAY GET SHOT?
Lil tjay was shot at when he was leaving his fancy high-end apartment with the woman he spent the night with, his security detail was still inside the condo when lil tjay was shot.
The police put this out immediately after the shooting was reported
Major Crimes Unit and Edgewater PD are investigating a shooting with 2 victims around midnight on 6/22 at 14 The Promenade in Edgewater. More details to follow.
WHO IS THE FEMALE THAT SET UP LIL TJAY?
After lil tjay was shot a lot of social media users have been looking for the female that was with him when he was shot and it is alleged that it was one of these sisters that set up Lil Tjay.
Footage Of The moment 20yrs old rapper Lil Tjay was loaded into a waiting ambulance has found it's way into social media.
The video shows a clearly critically wounded Lil Tjay been loaded into an ambulance, you can also see the paramedics applying pressure to the wound.
Watch Video Below
Footage Of Lil Tjay On The Brink Of Death Loaded into ambulance 💔https://t.co/V5imPY4aRN pic.twitter.com/GpNzaZ0pmu

— BBNaija Updates🥰 🇺🇸 (@MauBack7) June 22, 2022
Nia Long's NBA Coach Husband Ime Udoka Side Piece/Chick Revealed!!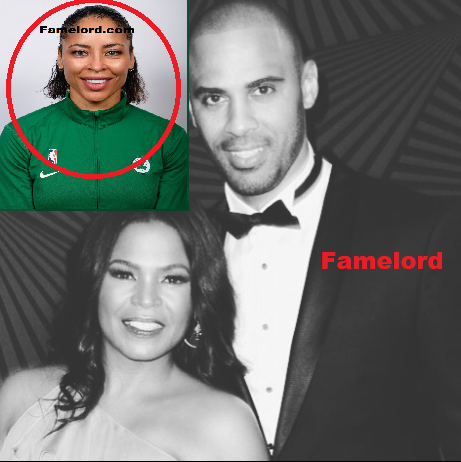 Actress Nia Long Pastor Husband Ime Udoka Side Piece/Chick is trending like wildfire on social media, after news that he was suspended as the head coach of the Boston Celtics was broken by ESPN, He is alleged to be having an unprofessional affair with his subordinate at work, Famelord Uncovered that much.
According to ESPN. Ime Udoka is facing a panel of a disciplinary investigation and is on suspension for having consensual, intimate relations with a member of the Boston Celtics Staff, and the worst part is that he was allegedly having intimate relations with this side piece during work hours, the investigative panel allegedly revealed.
Even though the company investigative panel did not name the alleged side chick to the press, Twitter sleuths have been on a roll and allegedly uncovered a woman they strongly believed is the side chick. Here is her image below.
Here are some replies on social media:
If this her then… I understand.

Ova Nia Long my boy?

Over 2022 Nia Long yes

Professional head Dr I see it in her eyes. Good for him

DAMN NO CAP, she is bad