Summer Walker BBL!! Did Summer Walker Get A BBL?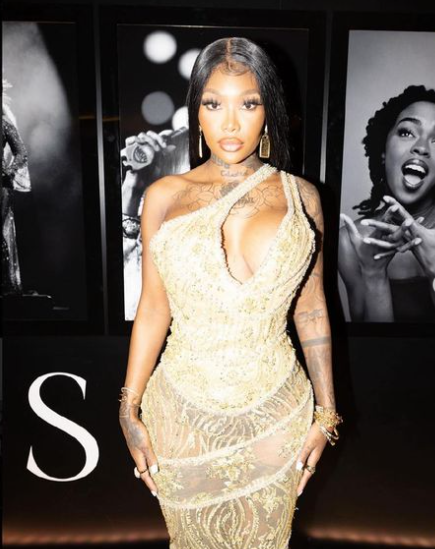 Summer Walker BBL rumors have been swirling for a while now. Find Out the truth, Did Summer Walker Get A BBL?
Despite the Summer Walker BBL Rumors, Summer seems to be embracing her new look with confidence and sass. The buzz about Summer Walker's plastic surgery has been quite hush-hush until recently. The mom of two has been the subject of much speculation over whether she's gone under the knife to enhance her looks, and now she's finally confirming that she's had some work done on her derriere.
Summer Walker is one of the most noticeable artists in R&B music at the moment. Summer Walker was Born on April 11, 1996, in Atlanta, Georgia, Walker's music is characterized by her soulful and emotionally charged voice. After the release of her first single 'CPR' and first EP titled 'LAST DAY OF SUMMER' in 2018, Since then, Summer Walker has gone on to release two successful studio albums, "Over It" (2019) and "Still Over It" (2021). The latter album debuted at number one on the Billboard 200 chart, solidifying Walker's status as one of the most promising and talented artists in the industry.
Did Summer Walker Get A BBL?
In an unexpected moment of truth, Summer took to her Instagram account to reveal that she's had "a** shots," or injections to enhance her curves. The news has sent shockwaves through the internet, with fans and critics alike voicing their opinions on the controversial procedure.  proving that she's not afraid to own her decisions – no matter what the haters say.
This isn't the first time that the singer has confirmed Summer Walker BBL Rumors to be true, that she's had some enhancements to her backside. In fact, during a 2019 interview with fellow songstress Ari Lennox on Apple Music, Summer openly admitted to getting a butt lift. According to Summer, she opted for the procedure because she had a "long back," and wanted to balance out her proportions. To prove her point, she even let Ari touch her newly enhanced curves!
While some fans might be surprised by Summer's openness about her plastic surgery journey, Lol you all can't deny it's refreshing to see a celebrity who's willing, to be honest about the work they've done.
Ariana Fletcher Before Surgery! What Ari Fletcher Looks Like Now!!
Tommie Lee Before Surgery BBL Tommiee Before And After Fame Pics
JT Before Surgery BBL, City Girls TheGirlJT Before and After Pics
Pastora Claudia Jaramillo: Meet The Hottest Female Pastor In The World
Kristin Beyonce Thick Cousin Latest Update!! Viral Again …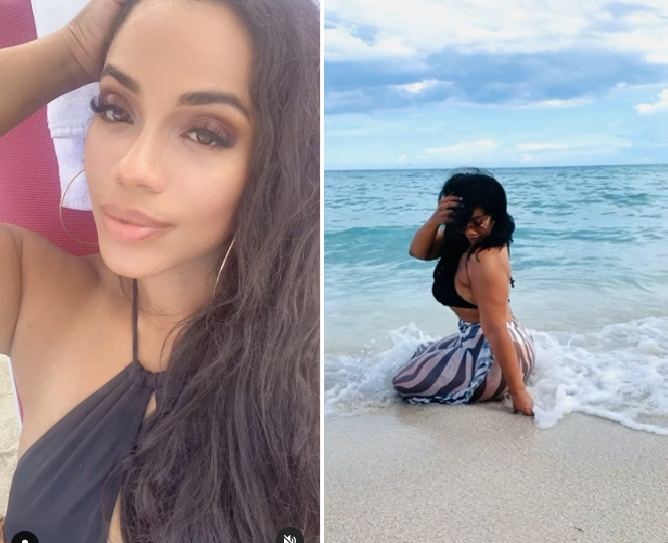 Kristin Beyonce Thick Cousin, the medical pro from Houston, totally shook the internet like seven years back.
Well, hold onto your hats, because Kristin is still kicking it, and she's looking absolutely fabulous. Beyonce is making her way back to her hometown this weekend for a series of concerts in Houston, and guess who's rolling with her? Yep, Beyonce's entire crew, including the one and only Kristin, will be in the house.
And in case you're curious, Kristin Beyonce Thick Cousin still owns her curvaceous style. Here are some fresh pics of Queen Bey's cousin.
Beyoncé got her start early in the game, hitting up singing and dance competitions when she was just a kid. She catapulted to fame in the late '90s as part of the R&B girl group Destiny's Child, one of the biggest girl groups ever to grace the stage. When Destiny's Child took a breather, Beyonce dropped her first solo album, "Dangerously in Love," in 2003, and it was a massive hit. She kept the hits coming with albums like "B'Day" in 2006, "I Am… Sasha Fierce" in 2008, and "4" in 2011.
View this post on Instagram
Then, in the mid-to-late 2010s, after starting her own management company, Parkwood Entertainment, Beyoncé went all in on some artsy and experimental stuff. She had folks buzzing about her visual albums "Beyoncé" in 2013 and "Lemonade" in 2016, where she tackled real-world issues like infidelity, feminism, and womanism. After dropping the cool LGBT-inspired dance album "Renaissance" in 2022, she made history by becoming the first solo artist to have her first seven studio albums debut at number one in the U.S.
Now, let's talk about her hits. We're talking about classics like "Crazy in Love," "Baby Boy," "Irreplaceable," "If I Were a Boy," "Halo," "Single Ladies (Put a Ring on It)," "Run the World (Girls)," "Love On Top," "Drunk in Love," "Formation," "Break My Soul," and "Cuff It." Oh, and she teamed up with her hubby Jay-Z for "Everything Is Love" in 2018 and cooked up the musical film "Black Is King" in 2020, inspired by the music from "The Lion King: The Gift" soundtrack from 2019. And don't forget "Homecoming: The Live Album" in 2019, capturing her 2018 Coachella performance, hailed as one of the all-time great live albums, celebrated for its diverse musical history. Beyond music, she's also dabbled in the world of film, appearing in "Austin Powers in Goldmember" (2002), "The Pink Panther" (2006), "Dreamgirls" (2006), "Cadillac Records" (2008), "Obsessed" (2009), and "The Lion King" (2019).