Joseline Hernandez Before Surgery | BBL Implants | Tattoos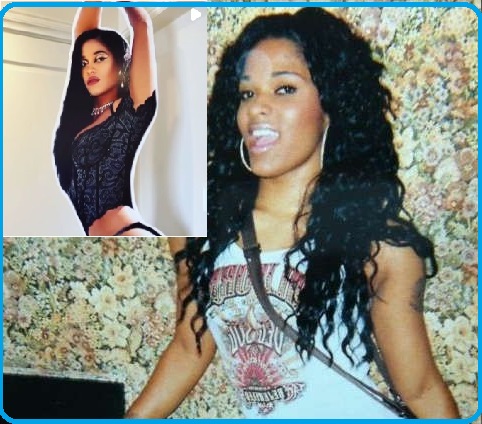 Joseline Hernandez before surgery, BBL and Face Lifts is a trending topic In light of transgender rumors swirling around the Instagram model and socialite.
Joseline hernandez who burst into the limelight from her stint in Love & Hip Hop: Atlanta is a major and popular socialite in the hip-hop circle was born in Puerto Rico so she is Puerto Rican, she is an actress, television star, and also in recent times a rapper and she is known to be very controversial.
Among the controversies that joseline Hernandez is embroiled in include the surgeries she has had in the past and transgender rumors swirling around the actress which has prompted fans to wonder about joseline hernandez before surgery look because many fans are presently left in limbo on what to believe.
Joseline Hernandez has been very open about her surgeries she admitted to having two major surgeries on her breast and butt, we are talking a full Brazillian butt lift alongside breasts implants, she also has some minor surgeries done on her face we are talking facelifts and botox injections the whole works.
JOSELINE HERNANDEZ BEFORE SURGERY
Joseline Hernandez before surgery looked very thin and fragile, she was on the slim side, the surgeries she underwent is very glaring when you compare her before surgery pictures to her post-surgery new photos, from comparison on her photos, you can easily deduce that the Love & Hip Hop: Atlanta star has undergone the listed surgeries below
Brazzillian Butt Lift BBL
This is a popular surgery procedure in the hip-hop scene, most popular among Instagram models notable models who have gotten these procedure includes Saweetie, Clermont twins, Ariana Ari Fletcher, 6ix9ines Girlfriend Ohsoyouhjade just to name a few (We have written full length articles about the listed models on famelord.com you should take look at this interesting articles).
On a recent wendy's show episode, her mother was asked about her surgeries and her mother subtly alluded to her having a BBL she said that joseline Hernandez had a Lil nipping and tucking here and there lol.
VS
BREAST IMPLANTS
Also on another episode on Wendy's show, she admitted to having implants put into her brea$t when she was 25yrs old and that since childhood she always had an image in her head of what a perfect body should look like which she achieved when she got the implants she said she has zero regrets on getting them and she is very pleased with the results.
VS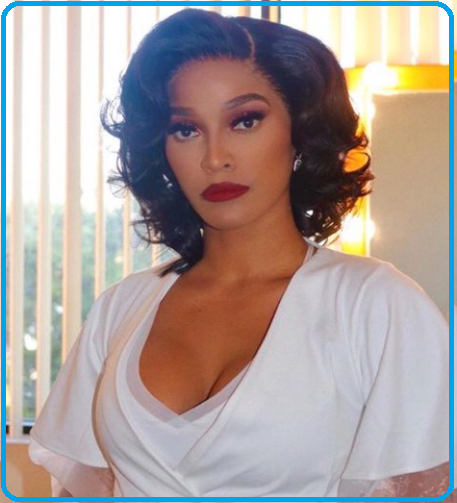 FACELIFTS
This is another obvious surgery joseline Hernandez has gotten, there is a drastic difference between how she looked before surgery to how she looks now, all the features on her face look to have been upturned and changed by a celebrity surgery surgeon.
Joseline Hernandez who is presently 34yrs old looks nothing like her age all thanks to the surgery she has done on her face and she keeps thanking a particular doctor for a job well done, WHO IS THIS CELEBRITY DOCTOR? you may ask, Scroll below to find out.
VS
WHERE DID JOSELINE HERNANDEZ DO HER SURGERY?
Joseline Hernandez did her surgery nowhere other than celebrity clinic Dr. Hector plazas out in Colombia who boast of a high number of hip-hop clientele such as Saweetie, Clermont twins, Ariana Ari Fletcher, 6ix9ines Girlfriend Ohsoyouhjade just to name a few.
WHAT TATTOOS DOES JOSELINE HERNANDEZ HAVE?
The Hip hop socialite has up to 8 known tattoos on her body which are listed below:
Suicide Tattoo
Man-eater depiction Tattoo
Stars on Right Chest
Female on Right Arm
Lipstick emoji on Left Shoulder
Quotes on the Lower Biceps
Ribbon emoji on the Back
Flower on Belly  
WHAT DOES JOSELINE  HERNANDEZ LOOK LIKE NOW?
This is what Joseline Hernandez Looks Like Now
View this post on Instagram
View this post on Instagram
Ariana Fletcher Before Surgery! What Ari Fletcher Looks Like Now!!
Tommie Lee Before Surgery BBL Tommiee Before And After Fame Pics
JT Before Surgery BBL, City Girls TheGirlJT Before and After Pics
Pastora Claudia Jaramillo: Meet The Hottest Female Pastor In The World
Chef Dee BBL! Did Chef Dee Get A BBL?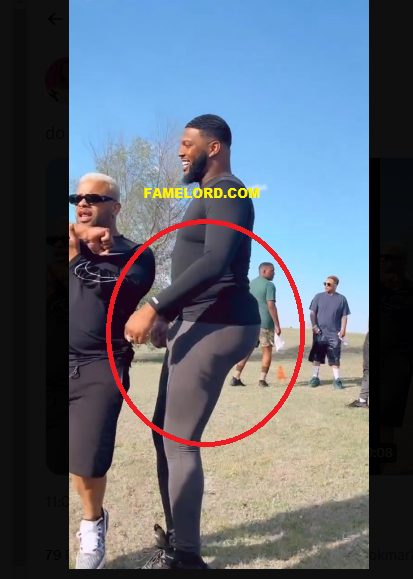 Chef Dee BBL has been trending for months now and Anthony from Bad Boys Texas on Zeus network might have just thrown fuel on this BBL Allegation.
Though it might sound far-fetched for a man to have BBL! Lol, But in reality it is not as far-fetched as you think it is, there are actually men in the entertainment industry that have undergone BBL Surgery most notable of them is Bandman Kevo The Reformed Scammer.
Did Chef Dee Get A BBL?
To be honest Chef Dee does look like he had BBL surgery done, all the telltale signs are there as you can see below.
And then there is the interview his fellow co-star on Bad Boys Texas gave in which he said dropped some shocking revelations about Chef Dee.
The interview revolved around Anthony's response to a clip from a recent episode and his comments about Chef Dee's behavior, hygiene, and BBL Surgery. The interview also includes comments from others regarding Anthony's remarks.
From the Interview, it is clear that Anthony had some grievances with Chef Dee. He mentioned issues such as Chef Dee having A BBL, serving uncooked food at his birthday party, selling soggy items, not cleaning up after himself, leaving dirty sheets in the guest room, and having multiple unknown people in Anthony's house. Anthony criticized Chef Dee for allegedly using the spotlight and lying about it, and he suggested that Chef Dee invest in a cooking class and fix his food truck's financial issues.
The interview highlights how Anthony's comments were seen as a sharp and direct critique of Chef Dee, particularly focusing on his BBL, hygiene, wigs, and personal habits. Some reactions so far from fans show that while some sided with Anthony, expressing support for his claims and criticizing Chef Dee's behavior. Others expressed their dislike for both individuals or remained neutral.