Exclusive Photos From OTF DTHANG Burial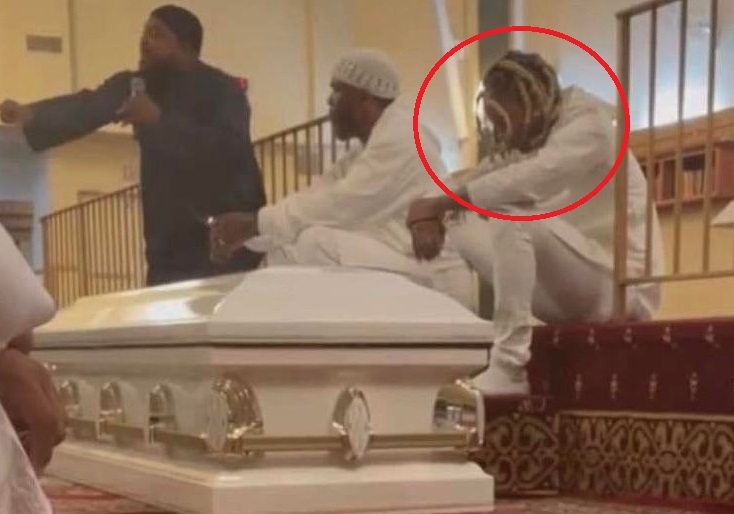 Lil Durk Elder Brother OTF DTHANG Burial Photos, He just got buried and Famelord.com got exclusive photos from the burial ceremony. We reported the news some days ago of OTF DTHANGS Death and how he was shot and why he was shot, OTF DTHANG that's lil durks oldest brother who recently lost his life over the weekend.
Most of you might be wondering why he was buried so fast well they are Muslims and the ceremony was done in a mosque. Pictures from DTHANGS obituary show it was an all-white ceremony and you see pictures of Lil Durk in all white with a family member.
OTF DTHANG death as you know is a sad situation, Famelord.com reported he died outside of a nightclub in a suburban area Chicago called club O. Since OTF DTHANG Died there have been a bunch of videos posted by different people who knew him who paid their respect. Big respect to the family prayers up for Lil Durk his I know that this is probably like another tragedy it's crazy.
Here Are The Exclusive Images Below.
This is where he was killed