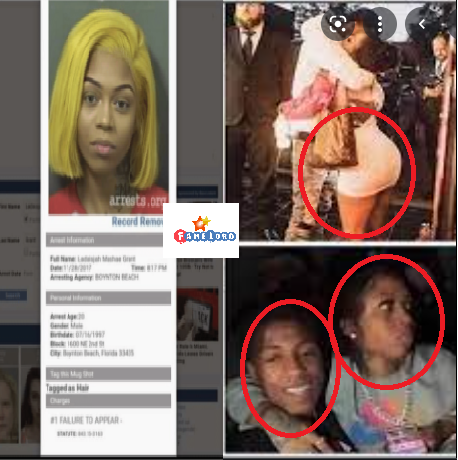 NBA youngboy transgender rumor has gone viral over an allegation that he is hooking up with a transgender female.
NBA youngboy was caught red handed with a transgender according to his fans, Her names are Ladaisjah Mashae Grant.
A document showing her arrest record was posted online and it clearly showed that she was born a man because in the section for stating gender it says "MALE' in capital letters.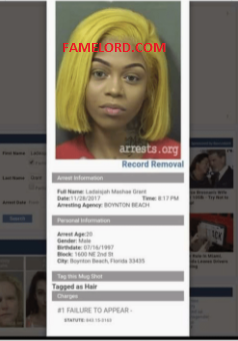 NBA Youngboy is one of the most influential hip-hop rapper of his generation and boast of a strong and loyal fanbase and there are only an handful of rappers that manage to fit in this elite category.
Apart from the music NBA Youngboy is known for his number of baby mamas which at the moment is 7 in total and he also has 9 kids and he is just 22years old.
At this point famelord.com cannot say if NBA youngboy swings in the transgender direction but what we know for sure is that pictures do not lie and the pictorial evidence is as clear as day.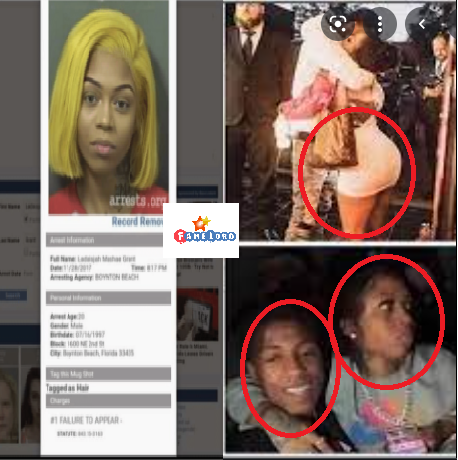 NBA young is definitely not going to come out and put confirm this transgender rumors as it might affect his hip-hop career negatively but we at famelord.com will keep digging for the truth and furnish you all with it….. Keep Refreshing this blog for updates.
Chef Dee BBL! Did Chef Dee Get A BBL?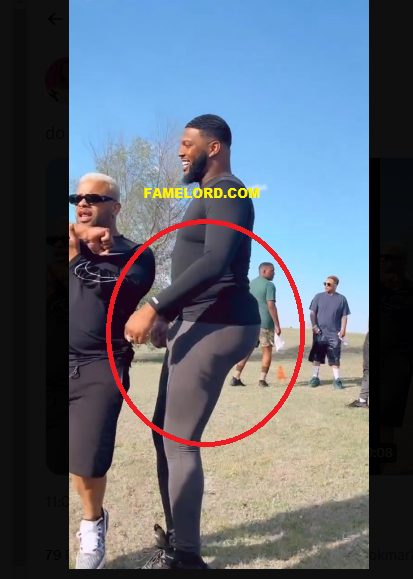 Chef Dee BBL has been trending for months now and Anthony from Bad Boys Texas on Zeus network might have just thrown fuel on this BBL Allegation.
Though it might sound far-fetched for a man to have BBL! Lol, But in reality it is not as far-fetched as you think it is, there are actually men in the entertainment industry that have undergone BBL Surgery most notable of them is Bandman Kevo The Reformed Scammer.
Did Chef Dee Get A BBL?
To be honest Chef Dee does look like he had BBL surgery done, all the telltale signs are there as you can see below.
And then there is the interview his fellow co-star on Bad Boys Texas gave in which he said dropped some shocking revelations about Chef Dee.
The interview revolved around Anthony's response to a clip from a recent episode and his comments about Chef Dee's behavior, hygiene, and BBL Surgery. The interview also includes comments from others regarding Anthony's remarks.
From the Interview, it is clear that Anthony had some grievances with Chef Dee. He mentioned issues such as Chef Dee having A BBL, serving uncooked food at his birthday party, selling soggy items, not cleaning up after himself, leaving dirty sheets in the guest room, and having multiple unknown people in Anthony's house. Anthony criticized Chef Dee for allegedly using the spotlight and lying about it, and he suggested that Chef Dee invest in a cooking class and fix his food truck's financial issues.
The interview highlights how Anthony's comments were seen as a sharp and direct critique of Chef Dee, particularly focusing on his BBL, hygiene, wigs, and personal habits. Some reactions so far from fans show that while some sided with Anthony, expressing support for his claims and criticizing Chef Dee's behavior. Others expressed their dislike for both individuals or remained neutral.