Polyandry: Married Woman Posts Photo of Herself Posing With Both Her Husband And Lover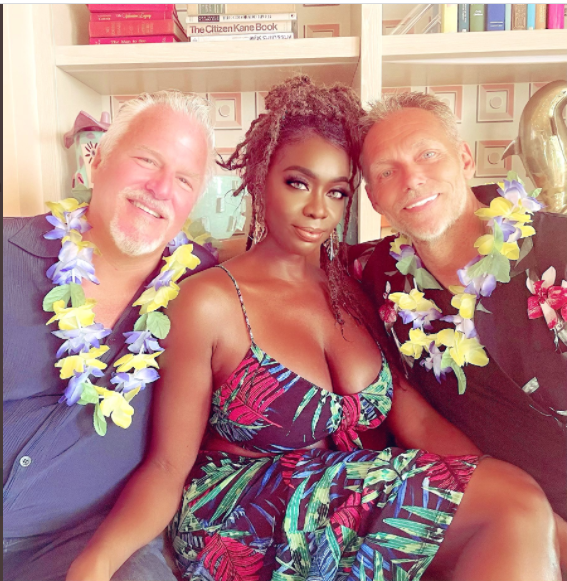 A married woman @m33sh_baby has made a shocking revelation on Twitter via a post where she showed off her husband and french lover.
In the photo, the three of them wore big smiles on their faces as they posed for the photos.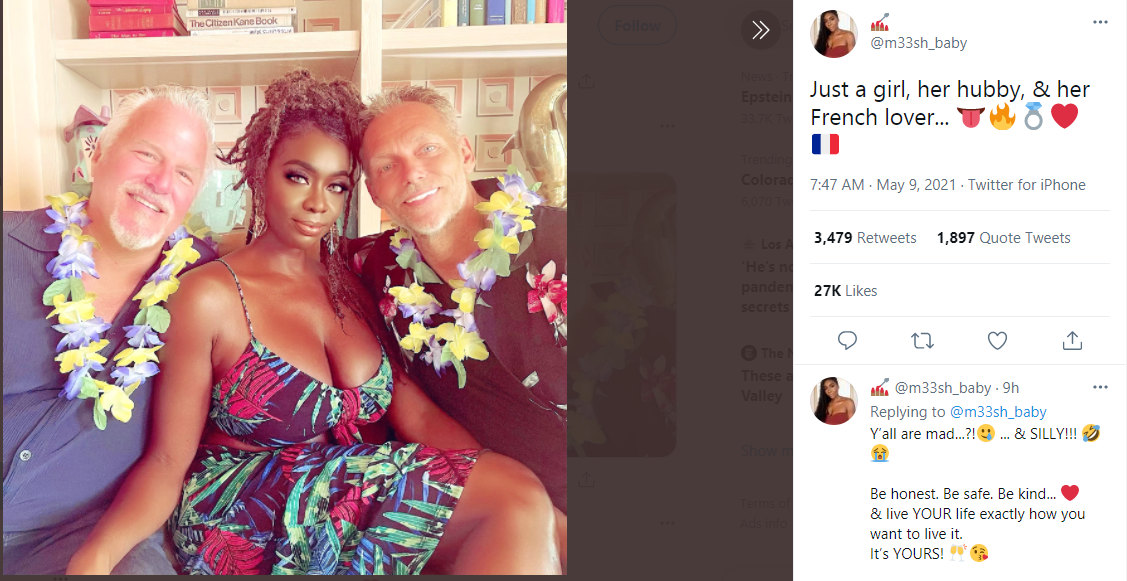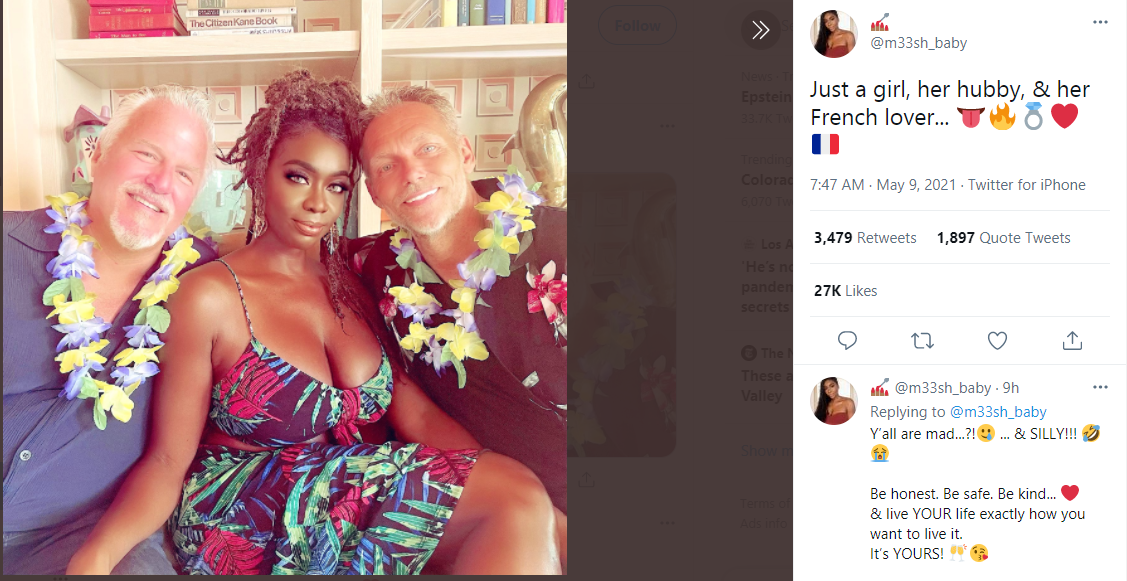 She captioned the picture with:  Just a girl, her hubby, & her French lover… 
They all appeared to be proud of the moment, this comes at a time when polyamory is getting mainstream attention worldwide as more and more couples are giving it a shot.
We at famelord.com believe a person has the sole right to makes choices by their selves and do not deserve to be judged by anyone and certainly not by netizens.
Here are some of her photos on social media:
View this post on Instagram
View this post on Instagram