Rapper SpotEmGotEm Shot 5 times IS HE DEAD OR ALIVE?….. FIND OUT!!!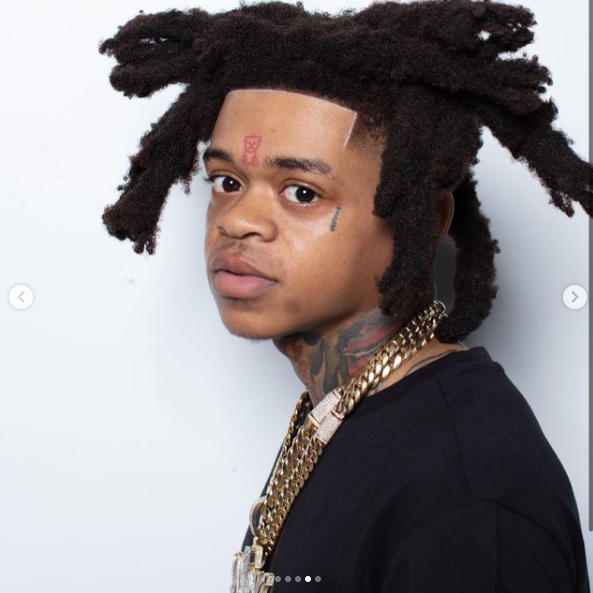 Rapper SpotEmGotEm Shot 5 times and he is in critical condition this is all you need to know about spotemgotem shooting.
Now I've talked about spotemgotem a lot on this Blog i mean i got so many spotemgotem videos it's ridiculous but today it seems like this serious subject has come up it
seems like something tragic has happened and it looks like according to some news sources and a lot of the things being reported out there that spotemgotem got shot
five times and is currently in critical condition.
Now this is a horrible situation and Famelord.com is in contact with people from his team or that are closely related to him are the only ones reporting on this and it
is also been said that spotemgotem is dead but please don't take the death rumours as facts because i don't know if it's facts because even all the official news
sources or hip-hop news sources that are reporting on this or going on based off of social media rumors.
Let's talk about this report about spotemgotem and i'm be referencing a report from hotnewhiphop.com and basically the headline says this it says spotemgotem
reportedly in critical condition after being shot five times now spot spotemgotem was on social media yesterday and i guess he was posting that he was in miami and
based on all the reports they're saying it took place in miami now spotemgotem has been arrested in miami in the past if you remember when he caught that gun case with
the feds and the agents and everything running up in there that was in miami.
Famelord.com don't know what he's got going on in miami because for all intents and purposes spotemgotem is a jacksonville artist he reps jacksonville he's from
jacksonville he blew up out of jacksonville so it only makes sense that everything related to him was jacksonville related to it right but it doesn't seem like that
now the story starts off by saying this it says jacksonville rappers spotemgotem is reportedly fighting for his life following a shooting on thursday night in miami
there is not much information available regarding the shooting but it's being reported that spotemgotem was shot five times and that he is presently in critical
condition.
now with that if all this pans out to be true and this isn't just a rumor man man much prayers or whatever up to spotemgotem in his family this is a tragedy to say the
least you know what i mean now Famelord.com have reached out to the rapper's team to confirm this story and to provide a statement we will update this article when we
hear back.

spotemgotem is best known for his song beatbox as well as countless remixes that he released following its viral success the song was a huge on tik tok earlier this
year prompting a dance challenge known as the june bug now for you those of you who forget real quick the june bug challenge was a viral challenge that went wild last
year and everybody even up until earlier this year everybody was doing the june bug challenge you even had rappers get into trouble in jail doing the june bug
challenge and spotemgotem provided the song beatbox to that hit now a number of rappers hopped on the beat after it proved to be a massive hit .
The jacksonville rapper released his album most wanted this year which included 12 songs and a feature from the baby he has been held as one of the most exciting
rappers coming out of his city and we're praying that he's all right following these reports now it seems like everybody is basing this off of this report or this post
from say cheese now it's no secret that say cheese and spotemgotem have some sort of relationship i don't know if it's a management situation or whatever but that's
the rumor that's out there i don't even know if that's facts but say cheese would know better than anybody what's going on with spotemgotem and he posted this on
social media right here and he said jacksonville rappers spotemgotem was shot five times last night in miami he is in critical condition more as the story develops now
you see a picture of spotemgotem in there.
like i said say cheese is the one who would know the most about it man and what's crazy is after all the situations that
spotemgotem had it seemed like everything was turning around man because if you looked at the situation that he had with the case in dallas and whatnot even the dallas
police they came out and they said hey man we were wrong about that Rapper SpotEmGotEm is not wanted where he is not a wanted man here so his name was cleared in that
situation and it seemed like in a series of interviews that he just did with say cheese it looked like everything was on the up and up so i don't know what situation
could have brought about a shooting or any type of you know situation in miami hopefully this is just a rumor and none of this is true but i doubt say cheese would go
out here and say it if it's not facts man he seems to be the closest on reporting as far as spotemgotem is concerned so whatever happened is obviously a tragedy
regardless.
i don't know if he's got some type of ops down there in miami if it was just a random situation where two crews ran into each other because miami has been a hot spot
for hip-hop drama in the last year i should say man now with that what do you guys think about this whole spotemgotem situation do you think that maybe this is
possibly a rumor and spotemgotem is all right everybody's just you know talking about this online for no reason or do you feel based on his relationship with say
cheese and based on the fact that other news sources are reporting on this that this might be all facts? LET US KOW IN THE COMMENTS SECTION
Things to Keep in Mind When Choosing a TV Service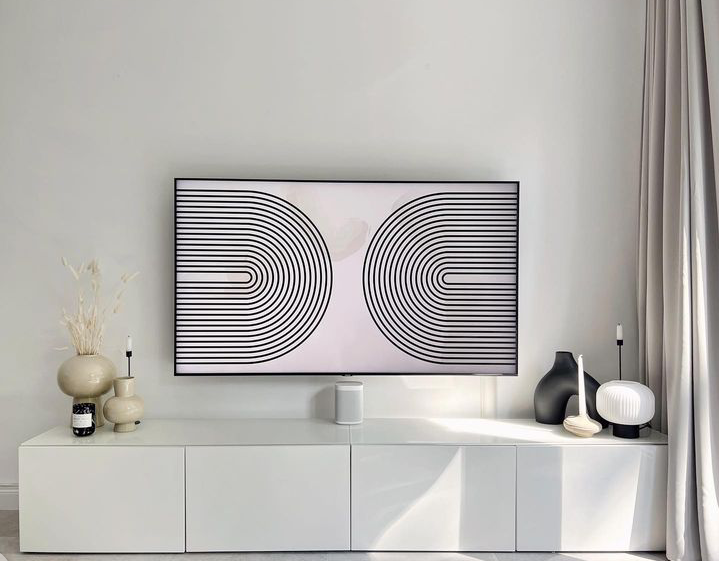 Deciding on getting a TV service isn't as easy as you think it might be. There are a lot of considerations and ifs and buts that go into choosing your TV service. You need to be mindful of the channels that you are offered and a lot of other aspects that go into the decision. There are some things you need to keep in mind before you dive into your decision. 
Coming back to the things you should keep in mind while selecting a TV service for your home; make sure you keep these aspects in mind:
Decide on the Type of Service you Wish to Have
This is the part where you decide the kind of service that you want to opt for, depending on your budget as well. There are quite a few types of services you can consider getting, which include Cable TV, Satellite TV, and Fiber TV. However, the most popular of these have been Cable TV and Satellite TV, with more preference given to Cable TV. This also has a lot to do with the number of channels that you want on average. You can get the most channels out of a Fiber TV service, but it also comes with a hefty cost. Cable TV would give you quite a substantial number of channels and Satellite TV falls midway between Cable and Fiber. 
Another option to opt for is digital streaming as well if you do not wish to have that many channels in your lineup but want the essentials. 
Surveying the Cost of the Service that you Decide on Getting
While getting a service, you should know that the price of the service that you get would vary in accordance with the companies that provide the service. Therefore, this is where you need to be vigilant as you research online about companies that offer services and how much they cost for it. 
This would also help you set a certain budget so that you could be easy on your finances too. Researching well enough might just get you the service that you need, that too at a price that would be fairly affordable for you. 
Differentiation between the Three Services
Cable TV
Cable TV makes use of coaxial cables that deliver channels to your TV through radio frequency signals. Given that it makes of cables instead of satellites and the internet, this costs you relatively less, which is one of the many reasons why it is so popular in the country and people tend to purchase Cable services. 
Another element that makes it easy for people to get a cable service is how it offers a no-contract option. However, you may also opt for an option that comes with a contract too, but it all depends on your preference. Cable TV also gives you DVR so that you could record all your favorite shows to watch later, with ample space to record multiple shows. 
Satellite TV
As the name itself states, Satellite TV depends on Satellites that are orbiting in space. The best part about getting a Satellite TV service is how vast and widely spread its service is. This makes it possible for people in rural areas to have access to a TV service as well. The method that Satellite TV uses for transmission is broadcast, where Satellites emit signals that are transmitted to your house, giving you all the channels you need to watch. 
Fiber TV
Just like how the internet saw the influx of fiber optic cables with faster speed and added reliability, the same principle is being applied to TV services as well. Having a fiber optic cable makes it possible for you to have channels delivered to you instantaneously, which can make it easier to watch live matches without any interruptions at all. 
However, you must know that currently, fiber optic cables for TV aren't available throughout the United States, there are still some areas that are awaiting fiber optic services for their TV as well. 
Digital Streaming 
If you are a fan of watching on-demand content, then live TV streaming is the option that you should be going for. It also allows you to record all your favorite programs so that you could enjoy them later too. However, you need to make sure that you have a fast internet connection since this service relies on the internet, therefore it is best to bundle your service. You also need to know that if you end up getting digital streaming, you would not have that many channels to watch and you will have to make do with whatever you get. 
The Final Verdict
Deciding which service to get is a bit of a confusing option, with each of them having its pros and cons. However, if you were to look at which one is the most accepted and popular, then that would be Cable TV. The final decision lies with you!