BET Awards 2023: Lil Uzi Vert JT Fight During Ice Spice's Performance!!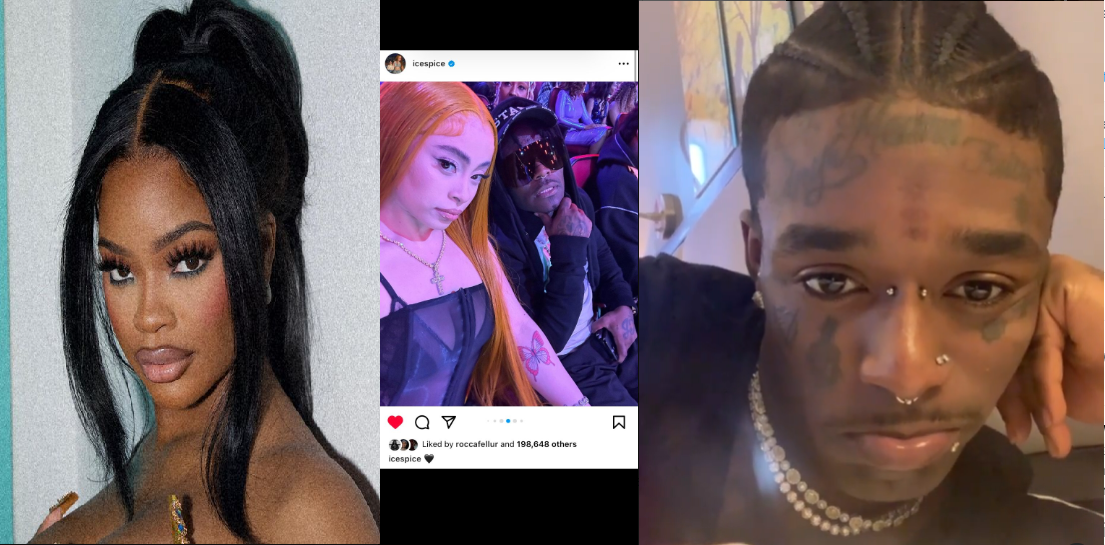 Lil Uzi Vert JT Fight was the highlight of the BET Awards 2023 even though it was undoubtedly an eventful night filled with electrifying performances and star-studded appearances. However, the glitz and glamour of the evening were momentarily overshadowed by Lil Uzi Vert JT Fight, Famelord.com was quick to report on the dramatic incident, which unfolded during Ice Spice's captivating performance.
Videos captured by attendees showcased the escalating tension between JT and Lil Uzi, shedding light on the circumstances that led to Lil Uzi Vert JT Fight. Eyewitnesses claim that Lil Uzi was visibly engrossed in Ice Spice's performance, his gaze fixated on the captivating light-skinned rapper. However, JT was far from pleased with her boyfriend's lingering attention.
Now why Uzi chasing JT at the bet awards……#BetAwards2023 pic.twitter.com/pfEaKC7TA3

— Juicy (@JasmineWilliam9) June 26, 2023
Unable to contain her frustration, JT reportedly confronted Lil Uzi, resulting in a physical altercation. Witnesses state that the City Girls member struck Lil Uzi before striking him on the head with her phone. The unexpected turn of events quickly garnered attention, with social media buzzing about the unfolding Lil Uzi Vert JT Fight drama.
Security personnel swiftly intervened, escorting JT away from the scene. The second video capturing the incident reveals Lil Uzi chasing after his enraged girlfriend, highlighting the intensity of the situation. The commotion undoubtedly created a stir among attendees and left fans speculating about the state of their relationship. This is the Ice Spice video that got JT Hot Lol!!
Ice spice performing at BET Awards 2023 #BetAwards2023 @icespicee_ pic.twitter.com/hGxn7T9vB8

— jay (@jaysanjii) June 26, 2023
Amidst the chaos, it is important to acknowledge the remarkable talent that graced the BET Awards stage. Ice Spice's performance, which seemingly ignited the tensions between JT and Lil Uzi, was a captivating showcase of her artistry. While the incident between the couple momentarily stole the spotlight, it is crucial to appreciate the contributions of the artists who dedicated their time to entertain and inspire audiences throughout the event.
As news of the Lil Uzi Vert JT Fight spread, fans and onlookers took to social media to express their opinions on the drama. The incident became a topic of discussion, with some condemning Lil Uzi's alleged lack of respect and others questioning JT's reaction. The event serves as a reminder of the intense scrutiny that celebrities face, as every action and reaction can be quickly captured and disseminated, magnifying the drama that unfolds.
It remains to be seen how JT and Lil Uzi will address the incident publicly, as both artists have yet to release official statements regarding the altercation. However, fans are hopeful that the couple will find a way to reconcile and move forward from this highly publicized incident.
The BET Awards 2023 undoubtedly delivered an unforgettable night, showcasing remarkable talent and unexpected moments. While the JT and Lil Uzi altercation may have temporarily overshadowed the event, it serves as a reminder that even in the glitzy world of entertainment, emotions can run high and drama can unfold when least expected.
Kristin Beyonce Thick Cousin Latest Update!! Viral Again …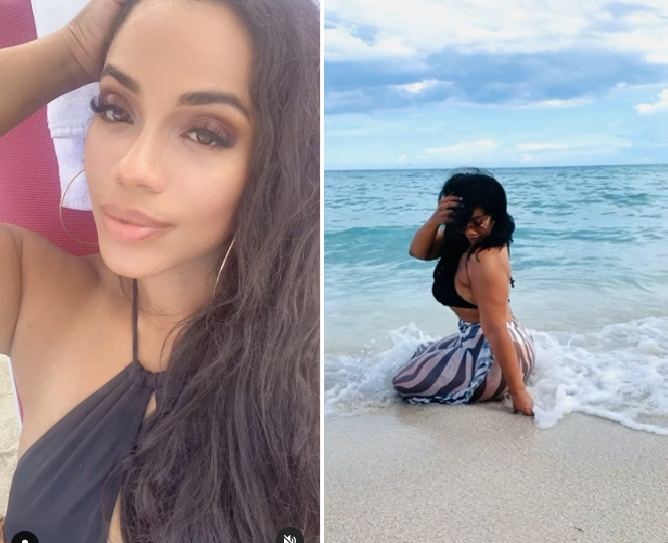 Kristin Beyonce Thick Cousin, the medical pro from Houston, totally shook the internet like seven years back.
Well, hold onto your hats, because Kristin is still kicking it, and she's looking absolutely fabulous. Beyonce is making her way back to her hometown this weekend for a series of concerts in Houston, and guess who's rolling with her? Yep, Beyonce's entire crew, including the one and only Kristin, will be in the house.
And in case you're curious, Kristin Beyonce Thick Cousin still owns her curvaceous style. Here are some fresh pics of Queen Bey's cousin.
Beyoncé got her start early in the game, hitting up singing and dance competitions when she was just a kid. She catapulted to fame in the late '90s as part of the R&B girl group Destiny's Child, one of the biggest girl groups ever to grace the stage. When Destiny's Child took a breather, Beyonce dropped her first solo album, "Dangerously in Love," in 2003, and it was a massive hit. She kept the hits coming with albums like "B'Day" in 2006, "I Am… Sasha Fierce" in 2008, and "4" in 2011.
View this post on Instagram
Then, in the mid-to-late 2010s, after starting her own management company, Parkwood Entertainment, Beyoncé went all in on some artsy and experimental stuff. She had folks buzzing about her visual albums "Beyoncé" in 2013 and "Lemonade" in 2016, where she tackled real-world issues like infidelity, feminism, and womanism. After dropping the cool LGBT-inspired dance album "Renaissance" in 2022, she made history by becoming the first solo artist to have her first seven studio albums debut at number one in the U.S.
Now, let's talk about her hits. We're talking about classics like "Crazy in Love," "Baby Boy," "Irreplaceable," "If I Were a Boy," "Halo," "Single Ladies (Put a Ring on It)," "Run the World (Girls)," "Love On Top," "Drunk in Love," "Formation," "Break My Soul," and "Cuff It." Oh, and she teamed up with her hubby Jay-Z for "Everything Is Love" in 2018 and cooked up the musical film "Black Is King" in 2020, inspired by the music from "The Lion King: The Gift" soundtrack from 2019. And don't forget "Homecoming: The Live Album" in 2019, capturing her 2018 Coachella performance, hailed as one of the all-time great live albums, celebrated for its diverse musical history. Beyond music, she's also dabbled in the world of film, appearing in "Austin Powers in Goldmember" (2002), "The Pink Panther" (2006), "Dreamgirls" (2006), "Cadillac Records" (2008), "Obsessed" (2009), and "The Lion King" (2019).