Where Is YNW Melly Now? Is YNW Melly Still In Jail?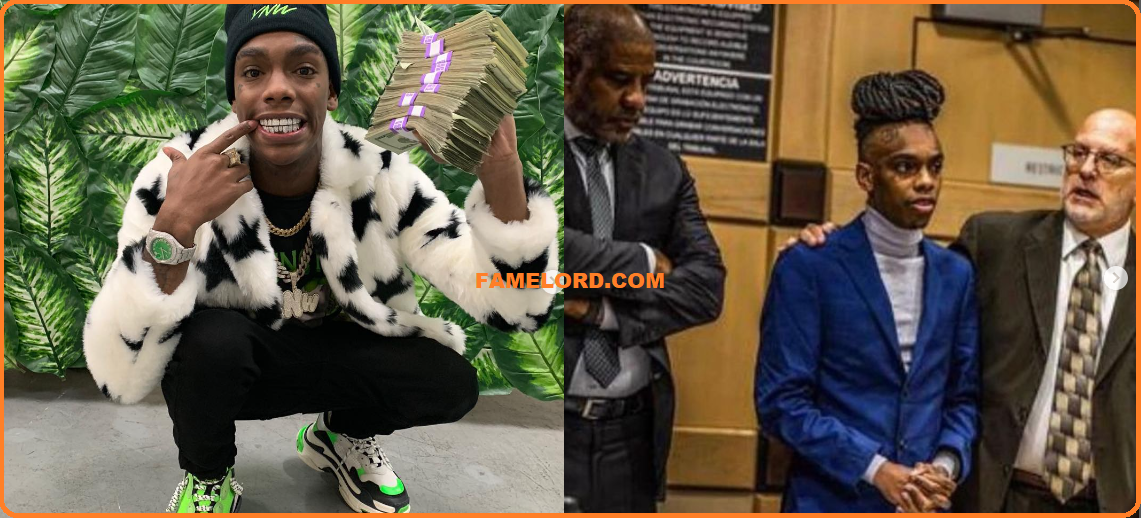 Where Is YNW Melly Now? YNW Melly, born Jamell Maurice Demons, is an American rapper and songwriter most known for his Murder on My Mind song and his melodic rapping style. However, his career took a dramatic turn when he was charged with two counts of first-degree murder in connection with the deaths of his friends, YNW Sakchaser (Anthony Williams) and YNW Juvy (Christopher Thomas Jr.), in October 2018. Since then, his legal situation has been closely followed by fans and the music community alike. This article provides an update on YNW Melly's Murder Case and explores the actions taken to resolve his legal challenges.
Current Status: As of the time of writing, YNW Melly remains incarcerated while awaiting trial for the charges against him. He has been held without bond over the demise of his 2 friends, since his arrest in February 2019. Despite his confinement, Melly has maintained a significant presence in the music industry through the release of new music and engagement with his dedicated fan base.
Legal Proceedings: The legal journey for YNW Melly has been complex and ongoing. Following his arrest, the State of Florida pursued the case against him, presenting evidence and building their argument for his involvement in the alleged crimes. The prosecution has claimed that the murders were premeditated and carried out as part of a violent act by Melly. The defense, on the other hand, has countered with claims of Melly's innocence, asserting that the deaths were the result of an unfortunate incident and not intentional acts committed by Melly.
Efforts for Legal Resolution: In his pursuit of justice, YNW Melly and his legal team have made several strategic moves to challenge the charges and secure his release. These actions include the following:
Legal Representation: Melly enlisted a team of experienced criminal defense attorneys to build his case and advocate for his innocence. These attorneys have worked diligently to present evidence and arguments in support of Melly's defense.
Forensic Examination: Melly's legal team has sought to uncover new evidence and scrutinize the existing evidence, including forensic analysis, to challenge the prosecution's claims. This examination aims to provide a different perspective on the events in question.
Public Support and Awareness: Melly's case has garnered significant attention, with fans, fellow artists, and activists advocating for justice and a fair trial. Social media campaigns and public statements have helped raise awareness about the case and generate support for Melly's legal efforts.
Procedural Challenges: Melly's defense has also explored various procedural challenges to ensure that his rights are protected throughout the legal process. This includes examining the handling of evidence, witness testimonies, and any potential inconsistencies or violations that could impact the fairness of the trial.
Despite the challenges and complexities surrounding YNW Melly's legal situation, his team continues to fight for justice and work toward a resolution. As of now, he remains in custody, awaiting the upcoming trial, which will determine his fate
Kristin Beyonce Thick Cousin Latest Update!! Viral Again …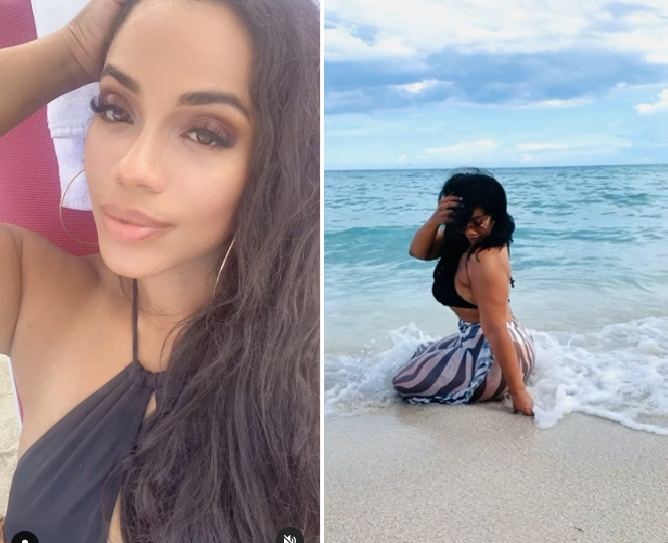 Kristin Beyonce Thick Cousin, the medical pro from Houston, totally shook the internet like seven years back.
Well, hold onto your hats, because Kristin is still kicking it, and she's looking absolutely fabulous. Beyonce is making her way back to her hometown this weekend for a series of concerts in Houston, and guess who's rolling with her? Yep, Beyonce's entire crew, including the one and only Kristin, will be in the house.
And in case you're curious, Kristin Beyonce Thick Cousin still owns her curvaceous style. Here are some fresh pics of Queen Bey's cousin.
Beyoncé got her start early in the game, hitting up singing and dance competitions when she was just a kid. She catapulted to fame in the late '90s as part of the R&B girl group Destiny's Child, one of the biggest girl groups ever to grace the stage. When Destiny's Child took a breather, Beyonce dropped her first solo album, "Dangerously in Love," in 2003, and it was a massive hit. She kept the hits coming with albums like "B'Day" in 2006, "I Am… Sasha Fierce" in 2008, and "4" in 2011.
View this post on Instagram
Then, in the mid-to-late 2010s, after starting her own management company, Parkwood Entertainment, Beyoncé went all in on some artsy and experimental stuff. She had folks buzzing about her visual albums "Beyoncé" in 2013 and "Lemonade" in 2016, where she tackled real-world issues like infidelity, feminism, and womanism. After dropping the cool LGBT-inspired dance album "Renaissance" in 2022, she made history by becoming the first solo artist to have her first seven studio albums debut at number one in the U.S.
Now, let's talk about her hits. We're talking about classics like "Crazy in Love," "Baby Boy," "Irreplaceable," "If I Were a Boy," "Halo," "Single Ladies (Put a Ring on It)," "Run the World (Girls)," "Love On Top," "Drunk in Love," "Formation," "Break My Soul," and "Cuff It." Oh, and she teamed up with her hubby Jay-Z for "Everything Is Love" in 2018 and cooked up the musical film "Black Is King" in 2020, inspired by the music from "The Lion King: The Gift" soundtrack from 2019. And don't forget "Homecoming: The Live Album" in 2019, capturing her 2018 Coachella performance, hailed as one of the all-time great live albums, celebrated for its diverse musical history. Beyond music, she's also dabbled in the world of film, appearing in "Austin Powers in Goldmember" (2002), "The Pink Panther" (2006), "Dreamgirls" (2006), "Cadillac Records" (2008), "Obsessed" (2009), and "The Lion King" (2019).