Where Is Tommie From Love And Hip Hop From? Find Out!!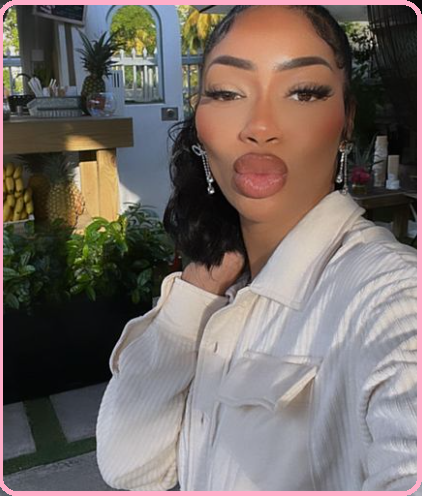 Where is Tommie Lee from Love And Hip Hop From?  A question asked by fans of the pretty reality star, Find out the answers to your query in this amazing article.
Tommie Lee, named  Atasha Chizaah Jefferson at birth, is a reality television personality, rapper, and model. She is mostly known for her stint on the viral VH1 reality TV show, Love & Hip Hop: Atlanta. Tommie Lee has become a fan favorite on the show, with her outspoken personality, No Nonsense demeanor, and beauty.
Despite her popularity, there is still a lot of mystery surrounding Tommie Lee's personal life, including her background and where she is from. In this article, we will explore the life of Tommie Lee and try to uncover the answer to the question: Where Is Tommie From Love And Hip Hop From?
Tommie Lee Early Life and Background
Tommie Lee was born on June 19, 1984, in Newark, New Jersey, and grew up in the city's rough South Ward neighborhood. Her mother was barely around most of the time because she was struggling with drug addiction and was in and out of jail or rehab throughout Tommie's childhood. Tommie Lee's father also was a deadbeat and absent in her life, so she grew up with her older sister as her primary caregiver.
As a young girl, Tommie Lee faced many challenges, including vices that plague black hoods in America, such as violence, poverty, and Negativity. She attended multiple schools and was expelled from several of them for fighting and other disciplinary issues. Despite these challenges, Tommie Lee was determined to make something of herself in life.
Tommie Lee  Rise to Fame
Tommie Lee began her career as a model, working for various urban clothing brands and music videos. She eventually transitioned to music, releasing her debut single, "Real One," in 2017. The song was a minor hit, and Tommie Lee quickly gained a following as a rapper.
In 2016, Tommie Lee caught her big break when she was cast as a regular on the sixth season of Love & Hip Hop: Atlanta. Her outspoken personality, No Nonsense demeanor, and beauty made her an instant fan favorite. Tommie Lee quickly became one of the most popular cast members on the show, and her storylines often revolved around her tumultuous relationships with other cast members.
Tommie Lee's personal life has been a source of controversy and drama, both on and off the show. She has been open about her struggles with alcohol addiction, and her behavior has landed her in legal trouble multiple times. In 2018, Tommie Lee was arrested twice in less than 48 hours for allegedly assaulting a mall employee and violating a restraining order.
Where Is Tommie From Love And Hip Hop From?
Despite her appearances on Love & Hip Hop: Atlanta, Tommie Lee has been tight-lipped about her personal life, including her background and where she is from. Some fans have speculated that she is from New York City, while others believe she is from Atlanta, where the show is set.
However, while giving an interview with Hollywood Unlocked, Tommie Lee revealed the shocker that she (Tommie Lee) is actually from New Jersey. She explained that she grew up in Newark, where she faced many challenges but also developed a strong sense of resilience and determination.
Ariana Fletcher Before Surgery! What Ari Fletcher Looks Like Now!!
Tommie Lee Before Surgery BBL Tommiee Before And After Fame Pics
JT Before Surgery BBL, City Girls TheGirlJT Before and After Pics
Pastora Claudia Jaramillo: Meet The Hottest Female Pastor In The World
Chef Dee BBL! Did Chef Dee Get A BBL?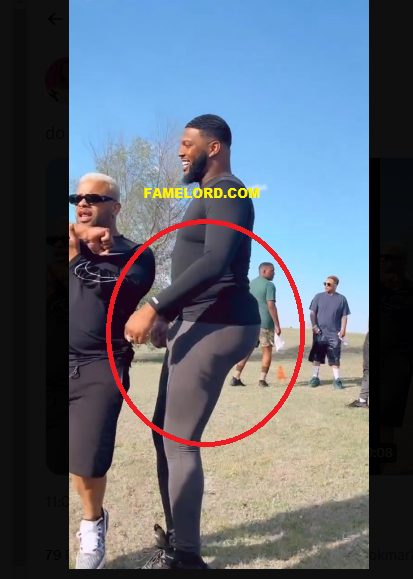 Chef Dee BBL has been trending for months now and Anthony from Bad Boys Texas on Zeus network might have just thrown fuel on this BBL Allegation.
Though it might sound far-fetched for a man to have BBL! Lol, But in reality it is not as far-fetched as you think it is, there are actually men in the entertainment industry that have undergone BBL Surgery most notable of them is Bandman Kevo The Reformed Scammer.
Did Chef Dee Get A BBL?
To be honest Chef Dee does look like he had BBL surgery done, all the telltale signs are there as you can see below.
And then there is the interview his fellow co-star on Bad Boys Texas gave in which he said dropped some shocking revelations about Chef Dee.
The interview revolved around Anthony's response to a clip from a recent episode and his comments about Chef Dee's behavior, hygiene, and BBL Surgery. The interview also includes comments from others regarding Anthony's remarks.
From the Interview, it is clear that Anthony had some grievances with Chef Dee. He mentioned issues such as Chef Dee having A BBL, serving uncooked food at his birthday party, selling soggy items, not cleaning up after himself, leaving dirty sheets in the guest room, and having multiple unknown people in Anthony's house. Anthony criticized Chef Dee for allegedly using the spotlight and lying about it, and he suggested that Chef Dee invest in a cooking class and fix his food truck's financial issues.
The interview highlights how Anthony's comments were seen as a sharp and direct critique of Chef Dee, particularly focusing on his BBL, hygiene, wigs, and personal habits. Some reactions so far from fans show that while some sided with Anthony, expressing support for his claims and criticizing Chef Dee's behavior. Others expressed their dislike for both individuals or remained neutral.