Chrisean Rock Mom Allegedly Addicted To Drugs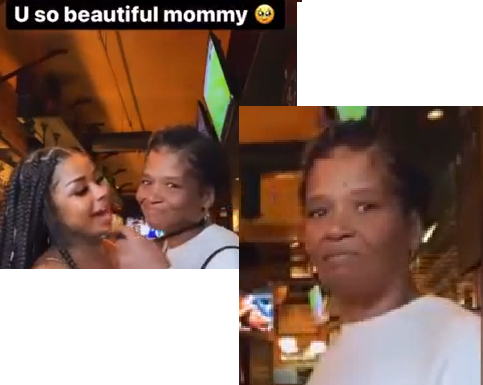 Chrisean Rock Mom recently got the internet talking of drug addiction because of her mannerism in this video. Chrisean Rock recently spent some quality time with her mother in Los Angeles. The 21-year-old musician, born in Baltimore, gained popularity after participating in Blueface's reality show Blue Girls Club and signing to his record label in 2020. With three known songs, including "Lonely" featuring Blueface, Chrisean is an up-and-coming artist in the music industry.
View this post on Instagram

However, a video of Chrisean Rock Mom and  Chrisean spending time together has gone viral and sparked mixed reactions online. Some users are criticizing her mother, accusing her of being a drug addict and linking her alleged behavior to Chrisean's issues. Others simply commented that the video provided an explanation for certain things.
During an interview with Fox in 2020, Chrisean disclosed that her father was incarcerated for a significant part of her upbringing, and her mother faced difficulties in maintaining a household while also contending with drug addiction.
Chrisean shared that at the age of 9, she experienced homelessness and relied on the kindness of friends and family members until she secured a new place to live. Throughout this period, she credits the unwavering support from her coaches, friends, and school for keeping her on track.

Chrisean's impressive track skills brought her to California to pursue collegiate athletics, and she even competed on the television program "Ultimate Tag" and won the $10,000 prize.

Reflecting on her experiences, Chrisean acknowledges herself as a survivor, stating, "As a young, black, beautiful woman, since I didn't have the childhood I should have had, then I can have the future that I deserve."
View this post on Instagram
Chrisean Rock is a talented musician and recording artist who has taken the entertainment industry by storm! With her breakthrough appearance on the reality show "Blue Girls Club," she quickly signed with Blueface's record label in 2020, and since then, she has been on fire, releasing hit singles such as "Lonely" featuring Blueface, as well as "Vibe" and "Word to My Brother."
And if that wasn't impressive enough, Chrisean has also made her mark on television, showcasing her athleticism on exciting programs such as "Ultimate Tag."
Kristin Beyonce Thick Cousin Latest Update!! Viral Again …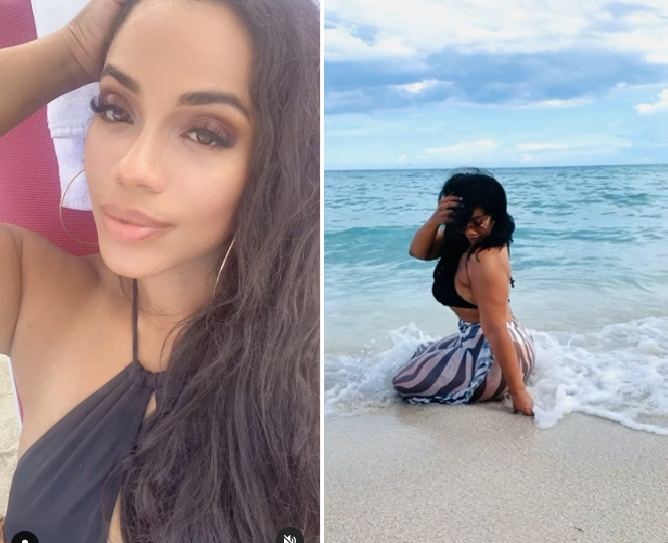 Kristin Beyonce Thick Cousin, the medical pro from Houston, totally shook the internet like seven years back.
Well, hold onto your hats, because Kristin is still kicking it, and she's looking absolutely fabulous. Beyonce is making her way back to her hometown this weekend for a series of concerts in Houston, and guess who's rolling with her? Yep, Beyonce's entire crew, including the one and only Kristin, will be in the house.
And in case you're curious, Kristin Beyonce Thick Cousin still owns her curvaceous style. Here are some fresh pics of Queen Bey's cousin.
Beyoncé got her start early in the game, hitting up singing and dance competitions when she was just a kid. She catapulted to fame in the late '90s as part of the R&B girl group Destiny's Child, one of the biggest girl groups ever to grace the stage. When Destiny's Child took a breather, Beyonce dropped her first solo album, "Dangerously in Love," in 2003, and it was a massive hit. She kept the hits coming with albums like "B'Day" in 2006, "I Am… Sasha Fierce" in 2008, and "4" in 2011.
View this post on Instagram
Then, in the mid-to-late 2010s, after starting her own management company, Parkwood Entertainment, Beyoncé went all in on some artsy and experimental stuff. She had folks buzzing about her visual albums "Beyoncé" in 2013 and "Lemonade" in 2016, where she tackled real-world issues like infidelity, feminism, and womanism. After dropping the cool LGBT-inspired dance album "Renaissance" in 2022, she made history by becoming the first solo artist to have her first seven studio albums debut at number one in the U.S.
Now, let's talk about her hits. We're talking about classics like "Crazy in Love," "Baby Boy," "Irreplaceable," "If I Were a Boy," "Halo," "Single Ladies (Put a Ring on It)," "Run the World (Girls)," "Love On Top," "Drunk in Love," "Formation," "Break My Soul," and "Cuff It." Oh, and she teamed up with her hubby Jay-Z for "Everything Is Love" in 2018 and cooked up the musical film "Black Is King" in 2020, inspired by the music from "The Lion King: The Gift" soundtrack from 2019. And don't forget "Homecoming: The Live Album" in 2019, capturing her 2018 Coachella performance, hailed as one of the all-time great live albums, celebrated for its diverse musical history. Beyond music, she's also dabbled in the world of film, appearing in "Austin Powers in Goldmember" (2002), "The Pink Panther" (2006), "Dreamgirls" (2006), "Cadillac Records" (2008), "Obsessed" (2009), and "The Lion King" (2019).