FBG DUCK KILLERS ARRESTED BY THE FBI!!!!! (DETAILS)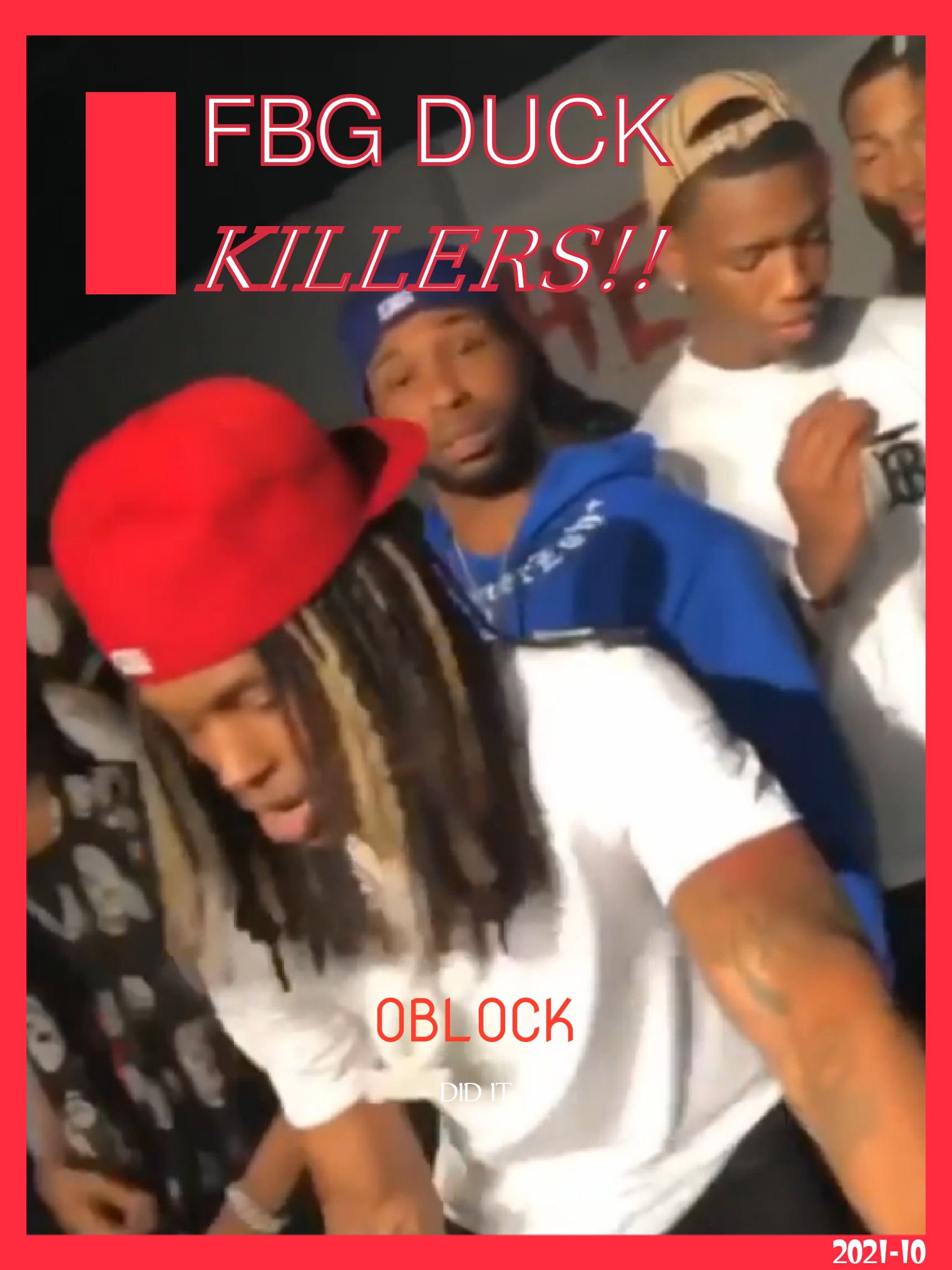 FBG DUCK MURDER SOLVED!!
According to FBG DUCK mom's FBG DUCK killers just got arrested this morning by the FBI.
She stated that mowup and Cthang got arrested for duck murder and that them alongside Zell who killed himself last month along with two other shooters from O'block are responsible for FBG Ducks Murder.
We At Famelord.com always knew that they was going to catch the people that was involved in it because there was too many people involved.
After FBG Ducks Murder is was not hard to figure out the killers because in alot of Lil durks songs he was always talking about mowup the shooter.
Now this OTF gang members are in real trouble as the domino's are starting to fall down like i said in the last post i did on this situation the dominoes are gonna start to fall and we gon find out who everybody is and put what together which would eventually lead to the truth.
Now the reason for embarking on such a brazen murder in broad daylight can be attributed to them being hot headed and just we gonna do this on our own straight up and nobody else was involved but i guarantee you everybody know even though it might not have been everybody involved everybody know you know what i'm saying.
FBG duck mom right now she can actually breathe a sigh of relief knowing that everybody coming down for what they did and it's gonna be a lot more people than just what the the four or eight or whatever it was there's gonna be a lot more people than that man but um yeah i just thought i'd get a quick update man keep y'all in tune ……. MORE IMPORTANT UPDATES ARE COMING!!!!