Why Facebook Instagram WhatsApp Oculus Are Down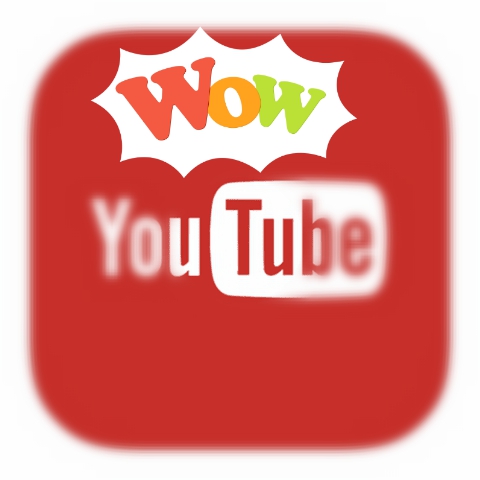 Why is facebook and instagram and whatsapp down today ? And actually oculus vr is down as well.
Pretty much all the major services that facebook owns are down today so if you guys actually seen this so morning on cnbc and tagone davis who is one of the higher ups at facebook was defending the recent findings.
That i think came out one of the wall street journal i think it was if i'm not mistaken wall street journal a week ago put out a report that basically third-party companies have had the data for years now that facebook knew internally that their algorithms and the way instagram is set up as an app and facebook is set up as an app literally increases the likelihood of teens committing suicide.
That facebook had internal data that did tell them that basically posts that are more engaged with based on fear and kind of negative feelings or negative you know news and things like that always went to the top of the feed so you know when it came to the 2016 elections and pinning you know certain groups of people against other groups of people.
Apparently facebook and instagram knew this internally that was going on that was their algorithm set up that almost pretty much on purpose driving this sort of psychological behavior on this platform so she went on cnbc to sort of defend that look you know there's some proof of that there's this and that and they're actually working with the government to try to pass regulation for social media companies right now.
So this is my sort of hypothesis or there's something that was going on because mark zuckerberg has been getting hammered by the congress for a little over a year now if not longer sort of you know congress asked him to explain what happened in 2016 elections.
The whole britannica company in england that sort of misused facebook ad data and pixels and things like that to again you know pin certain populations against each other and during the elections and things like that so facebook has been getting hammered by the government to basically tell them that you have to regulate more you have to really figure out how to regulate the content that's put on your website on the app that you have to regulate what can be advertised and what can't so what facebook is basically saying and what's going on is that look they're being sort of single-handedly picked on by the government and facebook is saying you know what we're not against regulation but don't regulate just us don't make us lose money as a platform but make regulations across the board, so if we're going to be affected twitter's going to be affected youtube's going to be affected google's going to be affected snapchat every major company social media wise that has an advertising platform is going to be hit by the same regulations so put it this way big changes are coming but because of this announcement and the stock just starting to plummet.
Now we can't access facebook a lot of reports are saying it's a dns issue i don't want to get into the depth and weeds of what that means from the software development perspective and what dns really is but put it this way the panic that's going on with the stock plummeting as of right now for facebook is what's causing sort of the outage maybe it was purposely sort of taken offline by the company itself to make certain changes and corrections right now and then require them to take all their service down because again every major facebook platform that is owned by facebook which includes whatsapp and instagram to name a few of the major ones are also all down the last thing i could see at least on my instagram feed that the last post i could see on my feed was two hours ago so that was literally about an hour and a half after mrs davis came out on tv this morning sort of defending Facebook.
The stock has been on the free fall since and has dropped nearly five percent in just the last couple hours which is definitely a big drop you know relatively speaking in the stocks life span especially for facebook so that's what's going on .
Here's what to expect changes are coming right it's been an issue for facebook to be sort of self-regulating itself and what other companies like cnn fox and cnbc these major media conglomerates they are looked at by the government as a media company so they're held to a different standard there's different rules and regulations for creating ads if you think about it let's say you're a music artist or let's say you're selling whatever you can't just make any type of commercial and put it out on cnn or cartoon network or the disney channel and things like that you know there has to be a disclosure of who's paying for this ad there has to be some sort of i'm not saying they do fact check on the cable news let's get real a lot of there's a lot of being sold on cable news all the time but what i'm saying is the standards are way different so it is going to impact how ads are sort of launched it is going to impact what you be able to say or not say online unfortunately it is going to impact how you're going to be able to monetize your content depending on what industry or sector you're in so all that's coming we don't know to what level but you know it's uh we've seen it all coming there's been a lot of bs that's been going on social media it is affecting people it's affecting businesses it's affecting our population all across the board so that's all i'm saying is get ready the outage is clearly still there i'm writing this as of 1:30 p.m eastern time maybe here for a few more hours i'm sure they're going to get back up about today but maybe it won't but that's the news for now.
Things to Keep in Mind When Choosing a TV Service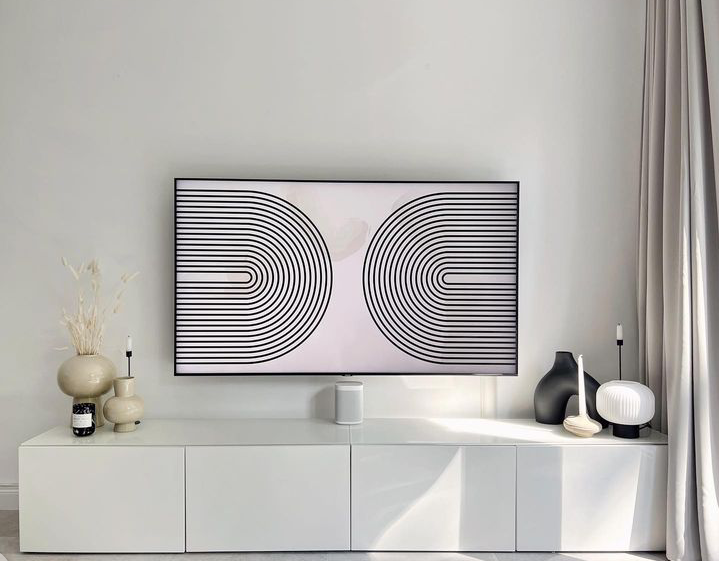 Deciding on getting a TV service isn't as easy as you think it might be. There are a lot of considerations and ifs and buts that go into choosing your TV service. You need to be mindful of the channels that you are offered and a lot of other aspects that go into the decision. There are some things you need to keep in mind before you dive into your decision. 
Coming back to the things you should keep in mind while selecting a TV service for your home; make sure you keep these aspects in mind:
Decide on the Type of Service you Wish to Have
This is the part where you decide the kind of service that you want to opt for, depending on your budget as well. There are quite a few types of services you can consider getting, which include Cable TV, Satellite TV, and Fiber TV. However, the most popular of these have been Cable TV and Satellite TV, with more preference given to Cable TV. This also has a lot to do with the number of channels that you want on average. You can get the most channels out of a Fiber TV service, but it also comes with a hefty cost. Cable TV would give you quite a substantial number of channels and Satellite TV falls midway between Cable and Fiber. 
Another option to opt for is digital streaming as well if you do not wish to have that many channels in your lineup but want the essentials. 
Surveying the Cost of the Service that you Decide on Getting
While getting a service, you should know that the price of the service that you get would vary in accordance with the companies that provide the service. Therefore, this is where you need to be vigilant as you research online about companies that offer services and how much they cost for it. 
This would also help you set a certain budget so that you could be easy on your finances too. Researching well enough might just get you the service that you need, that too at a price that would be fairly affordable for you. 
Differentiation between the Three Services
Cable TV
Cable TV makes use of coaxial cables that deliver channels to your TV through radio frequency signals. Given that it makes of cables instead of satellites and the internet, this costs you relatively less, which is one of the many reasons why it is so popular in the country and people tend to purchase Cable services. 
Another element that makes it easy for people to get a cable service is how it offers a no-contract option. However, you may also opt for an option that comes with a contract too, but it all depends on your preference. Cable TV also gives you DVR so that you could record all your favorite shows to watch later, with ample space to record multiple shows. 
Satellite TV
As the name itself states, Satellite TV depends on Satellites that are orbiting in space. The best part about getting a Satellite TV service is how vast and widely spread its service is. This makes it possible for people in rural areas to have access to a TV service as well. The method that Satellite TV uses for transmission is broadcast, where Satellites emit signals that are transmitted to your house, giving you all the channels you need to watch. 
Fiber TV
Just like how the internet saw the influx of fiber optic cables with faster speed and added reliability, the same principle is being applied to TV services as well. Having a fiber optic cable makes it possible for you to have channels delivered to you instantaneously, which can make it easier to watch live matches without any interruptions at all. 
However, you must know that currently, fiber optic cables for TV aren't available throughout the United States, there are still some areas that are awaiting fiber optic services for their TV as well. 
Digital Streaming 
If you are a fan of watching on-demand content, then live TV streaming is the option that you should be going for. It also allows you to record all your favorite programs so that you could enjoy them later too. However, you need to make sure that you have a fast internet connection since this service relies on the internet, therefore it is best to bundle your service. You also need to know that if you end up getting digital streaming, you would not have that many channels to watch and you will have to make do with whatever you get. 
The Final Verdict
Deciding which service to get is a bit of a confusing option, with each of them having its pros and cons. However, if you were to look at which one is the most accepted and popular, then that would be Cable TV. The final decision lies with you!