Why Facebook Instagram WhatsApp Oculus Are Down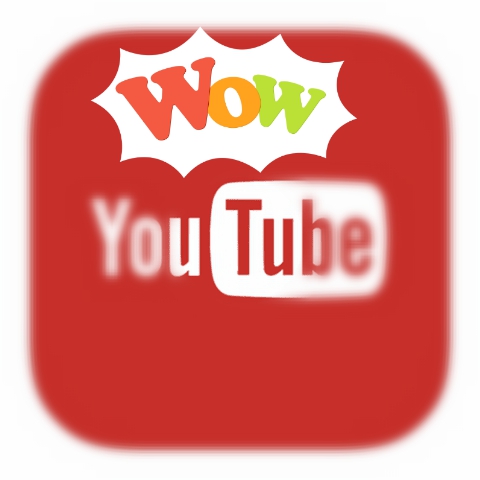 Why is facebook and instagram and whatsapp down today ? And actually oculus vr is down as well.
Pretty much all the major services that facebook owns are down today so if you guys actually seen this so morning on cnbc and tagone davis who is one of the higher ups at facebook was defending the recent findings.
That i think came out one of the wall street journal i think it was if i'm not mistaken wall street journal a week ago put out a report that basically third-party companies have had the data for years now that facebook knew internally that their algorithms and the way instagram is set up as an app and facebook is set up as an app literally increases the likelihood of teens committing suicide.
That facebook had internal data that did tell them that basically posts that are more engaged with based on fear and kind of negative feelings or negative you know news and things like that always went to the top of the feed so you know when it came to the 2016 elections and pinning you know certain groups of people against other groups of people.
Apparently facebook and instagram knew this internally that was going on that was their algorithm set up that almost pretty much on purpose driving this sort of psychological behavior on this platform so she went on cnbc to sort of defend that look you know there's some proof of that there's this and that and they're actually working with the government to try to pass regulation for social media companies right now.
So this is my sort of hypothesis or there's something that was going on because mark zuckerberg has been getting hammered by the congress for a little over a year now if not longer sort of you know congress asked him to explain what happened in 2016 elections.
The whole britannica company in england that sort of misused facebook ad data and pixels and things like that to again you know pin certain populations against each other and during the elections and things like that so facebook has been getting hammered by the government to basically tell them that you have to regulate more you have to really figure out how to regulate the content that's put on your website on the app that you have to regulate what can be advertised and what can't so what facebook is basically saying and what's going on is that look they're being sort of single-handedly picked on by the government and facebook is saying you know what we're not against regulation but don't regulate just us don't make us lose money as a platform but make regulations across the board, so if we're going to be affected twitter's going to be affected youtube's going to be affected google's going to be affected snapchat every major company social media wise that has an advertising platform is going to be hit by the same regulations so put it this way big changes are coming but because of this announcement and the stock just starting to plummet.
Now we can't access facebook a lot of reports are saying it's a dns issue i don't want to get into the depth and weeds of what that means from the software development perspective and what dns really is but put it this way the panic that's going on with the stock plummeting as of right now for facebook is what's causing sort of the outage maybe it was purposely sort of taken offline by the company itself to make certain changes and corrections right now and then require them to take all their service down because again every major facebook platform that is owned by facebook which includes whatsapp and instagram to name a few of the major ones are also all down the last thing i could see at least on my instagram feed that the last post i could see on my feed was two hours ago so that was literally about an hour and a half after mrs davis came out on tv this morning sort of defending Facebook.
The stock has been on the free fall since and has dropped nearly five percent in just the last couple hours which is definitely a big drop you know relatively speaking in the stocks life span especially for facebook so that's what's going on .
Here's what to expect changes are coming right it's been an issue for facebook to be sort of self-regulating itself and what other companies like cnn fox and cnbc these major media conglomerates they are looked at by the government as a media company so they're held to a different standard there's different rules and regulations for creating ads if you think about it let's say you're a music artist or let's say you're selling whatever you can't just make any type of commercial and put it out on cnn or cartoon network or the disney channel and things like that you know there has to be a disclosure of who's paying for this ad there has to be some sort of i'm not saying they do fact check on the cable news let's get real a lot of there's a lot of being sold on cable news all the time but what i'm saying is the standards are way different so it is going to impact how ads are sort of launched it is going to impact what you be able to say or not say online unfortunately it is going to impact how you're going to be able to monetize your content depending on what industry or sector you're in so all that's coming we don't know to what level but you know it's uh we've seen it all coming there's been a lot of bs that's been going on social media it is affecting people it's affecting businesses it's affecting our population all across the board so that's all i'm saying is get ready the outage is clearly still there i'm writing this as of 1:30 p.m eastern time maybe here for a few more hours i'm sure they're going to get back up about today but maybe it won't but that's the news for now.
Bhadie Kelly TikTok Slayy, Nationality, Biography, Instagram, Age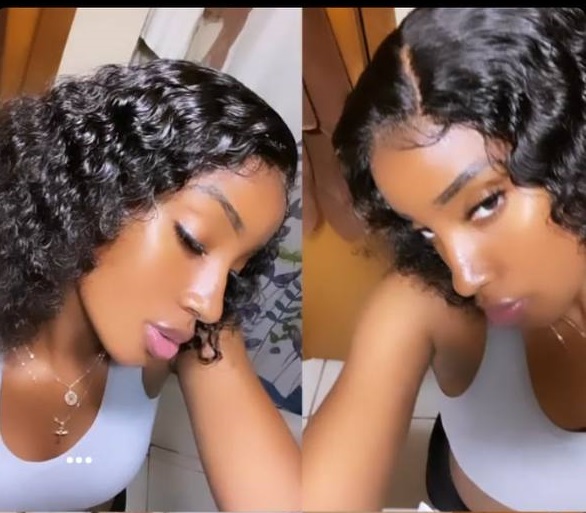 Bhadie kelly Tiktok Real Names Kelly Ndie is trending everywhere, you might ask Who is kelly Tiktok? you will know after this post if you don't know already so as you can see she's trending number one on tiktok and she's also number one on tiktok she's also number one on Twitter also. So why is Bhadie kelly trending?
There is a major interest in Bhadie Kelly Videos presently on tiktok where guys go to her page and spend hours there burning up their Data and 24hrs.

WHO IS BHADIE KELLY TIKTOK?

She's a tiktoker and the new craze in town as guys go to her page and immediately watch her videos like she gets stuck in their brains like i don't know what she's doing what kind of voodoo she's doing but hey the girls are saying that
She's over hyped she's not that beautiful she's not all that why are you guys over hyping this babe she's not all that i'm saying with my full chest!! the way you guys are taking it to this extent i feel like it is too much and it's overhyped
blah blah blah blah blah blah.
Most boys are yelling we don't care sis and many boys have reminded their female counterparts on tiktok about what the girls did when the kupe boys came to the limelight and every girl was posting these guys I mean they are saying that the guys are cute blah blah blah and it's their turn now the guys to also have a girl that they can use on their status I mean to get back at the girls.
I personally think the boys on tiktok are going a bit overboard on Bhadie Kelly but the ladies are also getting angry in a hypocritical manner all Bhadie kelly basically does on her TikTok account is just dancing to different songs, guys like simple girls like her so every guy is going crazy on her at the moment.
Most of the girls on tiktok seems to disagree that the boys are not annoyingly trippin and most of the girls are angry that the guys are obsessed with Bhadie Kelly.
BHADIE KELLY NATIONALITY, BIOGRAPHY, AGE, BIRTHDAY
Bhadie Kelly is Togolese meaning she is from Togo a small west Africana nation that borders Nigeria on the western coast and they are part of the Francophone Block of west African countries.
Bhadie Kelly Is 20yrs of Age and she is single and has clearly stated she has never been in a relationship Before, She was born in the united states to togolese immigrants.
Bhadie Kelly was born on 16th of August 2022 and her Birthday is on the 16th of August.
HOW DID BHADIE KELLY TREND START?
The BHADDIE kELLY Tiktok trend all started when a boy posted himself lying down streaming Bhadie Kelly videos on four different phones, this video quickly went viral and other similar videos followed and some boys even put her avatar on call of duty mobile game.
At this point it's crazy like every guy is going crazy on this girl, everyone is trying to create a video with bhadie kelly on it. This trend picked steam as soon as it was noticed by tiktokers that any video you create right now with this girl in it that video is destined to go viral. Everything posted on tiktok has been Bhadie Kelly themed.
Other popular female tiktokers have been very vocal in their criticism of bhadie kelly, one had this to say
Tiktokers especially boys why are you guys overhyping this babe like why oh yeah she's fine she's not the finest tiktoker stop this!!
Another female tiktoker had this to say
okay so i want to talk about this bhaddie kelly girl issue she is beautiful like i'm not arguing the fact that she's not beautiful she's beautiful she has a nice body structure, like she's well packaged but the way you guys are taking it to this extent i feel like it is too much and it's overhyped because there are other girls on tiktok that have nice body there are other girls period!!
Reports reaching Famelord.com suggests that some girls have started mobilizing other tiktok accounts in the comment sections of bhadie kelly videos to report her tiktok account to get her banned and banished from TikTok for good, at the time of posting this article they have succeeded in taking down Bhaddie Kelly Instagram Account of over 400k followers,  but with the way their male counterparts are protecting bhadie Kelly Tiktok page from the female onslaught I can boldly say this is going to be a long drawn battle.