Find Out The Top Latest New American Hip Hop Trap/Drill Rappers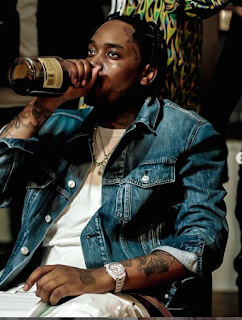 Before we begin I just wanna say RIP POP SMOKE (BASHAR JACKSON) THE SMOKE WILL NEVER CLEAR!
Just as the tides rise and fall so does the fame rise and fall on the different artiste, different decades different centuries, different entertainment industries, some rise up to superstardom some to legend status but this list is all about the Top Latest New American Trap/Drill Rappers this is the latest fame-hungry wolfs the American music rap scene has to offer right now, Rap has grown and come a long way from the boombox beats of the 1980s to the melodic rhymes of Emo rap, to the heavy bass beats of trap music of Atlanta to the hard-hitting sharp drill beats on new york city.
With so much quality Music Coming from the east to the west to the south coast of USA the Famelord Team took the liberty to bring this list of Top Latest New American Trap/Drill Rappers to you, Get comfortable as you make your way through our quality selections.
Regards from Famelord.com
You cannot say pop and forget the smoke…never, Pop smoke was the greatest breakout star of 2019 and he had 2020 on lock with features with big wigs such as Travis Scott, quavo but sadly he got murdered before he reached his peak and his murder is still unresolved up to this moment.
 Pop smokes Dior song just went double platinum posthumously and his posthumous album is been produced by veteran rapper 50 cent and he announced that the album would drop July 3rd. though the album art dropped this week which was designed by the off-white creator virgil abloh the alum art was met with great disdain and disapproval from fans, the backlash was so intense that label head victor victor had to release a statement that the said album art has been withdrawn and a new one will be created before July 3rd.
Though there as been little to no updates on pop smoke murder case The LAPD announced that the case has been held back due to the COVID-19 pandemic and lack of leads and witnesses coming forward but we at Famelord.com are optimistic that this case would be resolved soon.
22Gz
'Matta Matta' 22gz spits on the suburban pt2 track he is one of the prominent faces on the new york drill scene and he is signed on kodak black sniper gang imprint and his career is presently looking real good.
He is set to drop more projects this year.
With the demise of pop smoke drill music in Brooklyn to be precise is left in the hands of fivio foreign and 22Gz he is definitely one rapper to watch out for in 2020/2021.
He has been underground and unknown for 5yrs but he is a fresh face to mainstream rap.
After the death of Bashar Jackson also known as pop smoke fivio foreign as been the greatest beneficiary even though he released his pain and love EP in November last year but it didn't pick up traction until the demise of pop smoke after which fivio foreigns breakout single 'big drip' went viral which helped him hit a deal with Columbia records.
He is now the hottest drill rapper out of new york and he seems to be on an upward climb. He released his second album 800bc this month to massive applause from fans and critics alike, with songs like 'wetty' issa vibe' and 'drive-by' which have since gone viral it is no surprise that fivio foreign is a contender for the 'KING OF NEW YORK' CROWN which is considered by many to be presently on the head of the rainbow-haired emo rapper 6ix9ine who just got released from prison and is currently in protective custody.
He is one to watch out for in 2020/2021.
After his hit track, no suburban dropped and went viral in middle 2017 its been 3yrs since then and Sheff g is still relevant in the drill scene and has a core loyal fan base and big wigs in the rap game drake and Travis Scott has also given him props.
 Sheff g style of rap though categorized as drill has also got a splash of grime in it all combining to portray the hood life in a very authentic manner that grill music is known for Sheff g is definitely one to watch out for in 2020/2021.
SLEEPY HALLOW
A constant sheff collaborator he is beginning to stand on his own with tracks like molly gaining massive airplay and his recent deep end freestyle going viral on the internet sleep hallow is definitely not sleeping on his hustle and is one to watch out for in 2020/2021.
He is a free-flowing soul and relates well with his fans and celebrated his first one million stream views on his rightly titled hit track 'HIT' with them and was also appreciative of their support and puts on his cocky egotistical persona on tracks such as 'Nike II' '22' 'GOAT'.
He goes all out in his delivery on bars to show critics and fans alike just how versatile he can be with his flow we at Famelord.com got Kenny Maon on our watchlist for real Fr.
2kbaby is signed to masked Records and he is their first signee.
He is one rapper who does not shy away to talk about the fact that he came up from poverty he talks about it in his songs and spits it on bars in a hard way that touches the mind of listeners he puts all the pain in his music he does this in a melodic way that his fans seem to love he has been soaring high on his tracks 'Dreamin' and Old streets' he also announced that he has songs with DaBabby and Sonny Digital among other notable collaborators he is one to watch out for in 2020/2021.
An opposite of the last artiste in our entry 18-year-old Lil Loaded is a drill rapper from Duncanville Texas and he is on fire presently thanks to his hit song '6locc 6a6y' which is a BANGER!! proven by the millions of streams it has managed to amass online he is also soaring of the back of 'Out Body' another popular song, this shows the acceptance drill rap is presently getting in America, It sated in Chicago in the west coast, New York in the East coast is presently banging hard with the drill movement, Now Texas in the South Is holding their own with the drill movement He is one to watch out for in 2020/2021.
Building his fan base steadily over the years on the strength of his back to back hunger games mixtapes but his recognition did not come up till 2019 when he released his ghetto gospel album which endeared him to fans rod has established himself as on to reckon with and one to definitely watch of for in 2020/2021.
MULLATO
Yes you might find it a bit difficult to get in tune with someone names mulatto lol but she actually can rap, he flows comes across as a blend between the city girls and Rico nasty with a little splash of Cuban doll and she carries it all with an air of confidence she is definitely one to watch out for in year 2020/2021.
Chef Dee BBL! Did Chef Dee Get A BBL?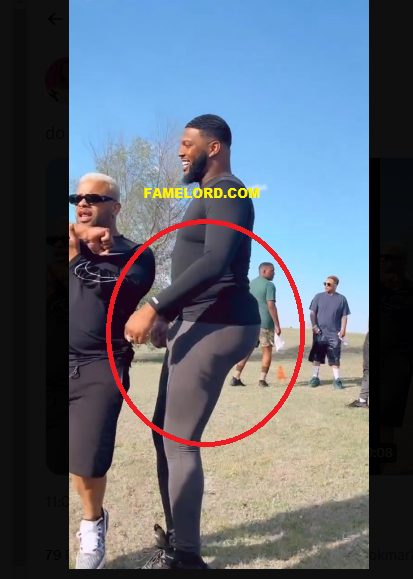 Chef Dee BBL has been trending for months now and Anthony from Bad Boys Texas on Zeus network might have just thrown fuel on this BBL Allegation.
Though it might sound far-fetched for a man to have BBL! Lol, But in reality it is not as far-fetched as you think it is, there are actually men in the entertainment industry that have undergone BBL Surgery most notable of them is Bandman Kevo The Reformed Scammer.
Did Chef Dee Get A BBL?
To be honest Chef Dee does look like he had BBL surgery done, all the telltale signs are there as you can see below.
And then there is the interview his fellow co-star on Bad Boys Texas gave in which he said dropped some shocking revelations about Chef Dee.
The interview revolved around Anthony's response to a clip from a recent episode and his comments about Chef Dee's behavior, hygiene, and BBL Surgery. The interview also includes comments from others regarding Anthony's remarks.
From the Interview, it is clear that Anthony had some grievances with Chef Dee. He mentioned issues such as Chef Dee having A BBL, serving uncooked food at his birthday party, selling soggy items, not cleaning up after himself, leaving dirty sheets in the guest room, and having multiple unknown people in Anthony's house. Anthony criticized Chef Dee for allegedly using the spotlight and lying about it, and he suggested that Chef Dee invest in a cooking class and fix his food truck's financial issues.
The interview highlights how Anthony's comments were seen as a sharp and direct critique of Chef Dee, particularly focusing on his BBL, hygiene, wigs, and personal habits. Some reactions so far from fans show that while some sided with Anthony, expressing support for his claims and criticizing Chef Dee's behavior. Others expressed their dislike for both individuals or remained neutral.