Nigerian Actresses Who Are Single Mothers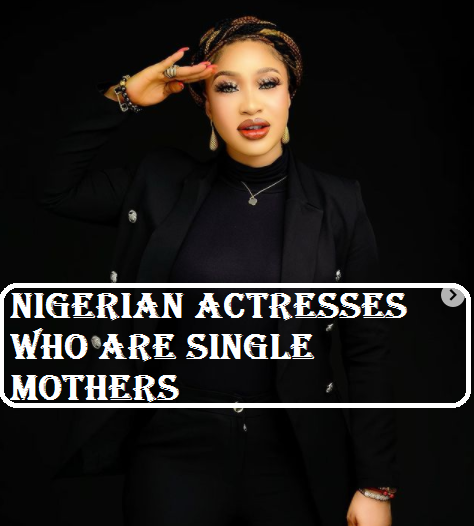 Right now in the 21st century that we are in do not be surprised to see a lot of singles mothers around us, in fact, it is quite a general knowledge that it is now the norm in town well let us take a run through some of the Nollywood actresses we know who are straight-up single mothers In this generation we live in quite a number of men are finding it hard to come out of the shadow of their wives and actually go out there and make a living for themselves, could this as a result of laziness or what? or could it just be how society is encouraging this menace? well, that's another case in point for another day lets move on for now. Let us at Famelord.com run the list down in no particular order we are just going to be listing them as it comes to mind so let us start with…….
LOLA ALAO
View this post on Instagram

Ahhh Lola baby like her admirers call her this one went as far as new york to get a man but it did now work out in fact it ended up a messy affair and well she is now left with the responsibility of raising up the child that was produced in the relationship as she is now a single mother but we heard she is trying to fit the big shoes sha…. well onto the next shall we
IBINABO FIBERESIMA
Mother of all nations as she is trolled by her alleged haters on social media she has kids for different men in different zones at some point some of her friends had to advise her to go easy on childbearing because as we know body nor be firewood lol, but she seems to be jugglings her duties quite well as he kids are doing fine…. onto the next shall we
FATHIA BALOGUN
View this post on Instagram

Her marriage with saidi balogun hit the rocks in a very messy way, in fact, it was all over the internet as they really washed all their dirty linens outside in public eyes, after the messy split she reverted back to her maiden name of fatia Williams lol, and saidi has moved on to a new wife but fathia is now a single mom saddled with single mum duties. let us move to the next one, shall we?
BUKKY WRIGHT
AHHHH Bukky Wright ke!! lol yeah yeah I know you are surprised that she is here but so is the case she is a bonafide single mom but of just two kids from a failed marriage before she got famous, so nothing is known about this failed marriage of bukky wright well I guess some things just can't stay in place …. well kets move to the next
GRACE AMAH
This pretty lovely actress has been on our tv screens for a very very long time that well we are very used to seeing her gracing our screens well she is currently a single mother but from sources in the know-how she does not plan on staying in that category for long
SHAN GEORGE
I hope you didn't forget about this old skool actress well she is a proud single mom and we found out from reliable sources that she has two boys who are schooling in London pursuing varying degrees in college
MERCY AIGBE
View this post on Instagram

IN the aftermath of her well-publicized messy split from her hotelier hubby Gentry, she has moved on with her three kids and has been wearing the single mother tag as a badge of honor, the relationship was plagued with series of domestic violence accusations by the actresses and it was only after the last beating she got from gentry that she threw in the towel on the affair and ran away with her kids, gentry was promptly arrested y the Lagos police force and just a glance at her Instagram pages shows us she is doing very fine and enjoying herself while vacationing at exotic locations
GENEVIEVE NNAJI
View this post on Instagram

This is one popular actress with a driving force she has been through a lot well her story goes like this she got pregnant while she was still a teenager and the baby daddy absconded and she was left to cater for the kid alone but she kept on with the struggle and years later she made it big in Nollywood and she has seen her only daughter and try through college, talk about a superwoman yeah
TONTO DIKEH
View this post on Instagram

Nigeria's number one drama queen talk about drama talk tonto dikeh talk about intrigue talk tonto dikeh talk about controversial talk tonto dikeh in fact talk about madness talk tonto dikeh lol some years back she was married to olakunle Churchill which produced a son king andre well she is a single mother now after they divorce with Churchill giving domestic violence on him and his mother at the hands of tonto dikeh lol
Chef Dee BBL! Did Chef Dee Get A BBL?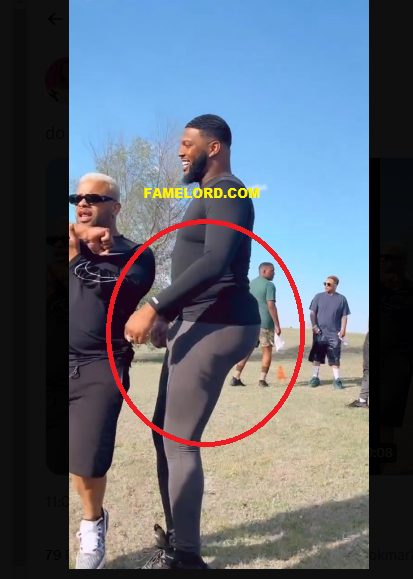 Chef Dee BBL has been trending for months now and Anthony from Bad Boys Texas on Zeus network might have just thrown fuel on this BBL Allegation.
Though it might sound far-fetched for a man to have BBL! Lol, But in reality it is not as far-fetched as you think it is, there are actually men in the entertainment industry that have undergone BBL Surgery most notable of them is Bandman Kevo The Reformed Scammer.
Did Chef Dee Get A BBL?
To be honest Chef Dee does look like he had BBL surgery done, all the telltale signs are there as you can see below.
And then there is the interview his fellow co-star on Bad Boys Texas gave in which he said dropped some shocking revelations about Chef Dee.
The interview revolved around Anthony's response to a clip from a recent episode and his comments about Chef Dee's behavior, hygiene, and BBL Surgery. The interview also includes comments from others regarding Anthony's remarks.
From the Interview, it is clear that Anthony had some grievances with Chef Dee. He mentioned issues such as Chef Dee having A BBL, serving uncooked food at his birthday party, selling soggy items, not cleaning up after himself, leaving dirty sheets in the guest room, and having multiple unknown people in Anthony's house. Anthony criticized Chef Dee for allegedly using the spotlight and lying about it, and he suggested that Chef Dee invest in a cooking class and fix his food truck's financial issues.
The interview highlights how Anthony's comments were seen as a sharp and direct critique of Chef Dee, particularly focusing on his BBL, hygiene, wigs, and personal habits. Some reactions so far from fans show that while some sided with Anthony, expressing support for his claims and criticizing Chef Dee's behavior. Others expressed their dislike for both individuals or remained neutral.