Lil Durk Cheated On India With Destiny Phillips? DETAILS!!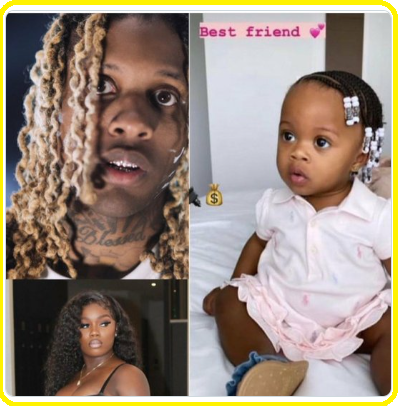 Allegedly Lil Durk Cheated On India With Destiny Phillips and even has a kid with the model, and India royale is taking it badly…
India Royale and Lil Durk's breakup has been making headlines on social media platforms. It has been reported that Lil Durk allegedly cheated on India Royale and fathered a child with Destiny Phillips, who is now two years old.
The rumors of their breakup started circulating after India Royale tweeted that she is a "free agent," and she allegedly unfollowed Lil Durk on social media. However, Lil Durk is still following her on Instagram.
According to reports, India Royale ended the relationship because Lil Durk had a child with Destini Phillips. In an attempt to dispel the breakup rumors, Lil Durk shared an update on his Instagram story, where he wrote, "That 😺 mines 4ever welcome to death row b*%ch."
India Royale responded to the post by simply sharing 🧢 on her Instagram story, suggesting that Lil Durk is lying. Her post has since gone viral on social media, with fans mocking Lil Durk.
India Royale is a popular social media personality, model, and entrepreneur. She gained fame through her Instagram account, where she shares her pictures and videos with her followers. Lil Durk, on the other hand, is a well-known American rapper, singer, and songwriter.
India Royale and Lil Durk started dating in 2017, and their relationship was quite public. They often shared pictures of each other on their respective social media accounts, expressing their love for each other. They even got engaged in 2020 and were set to tie the knot soon.
However, the news of their breakup came as a surprise to their fans. According to sources close to the couple, they have been facing some issues in their relationship for a while now. Some sources also suggest that the two unfollowed each other long ago on social media before anyone even noticed.
Kristin Goes Beyonce Thick Cousin Latest Update!! Viral Again …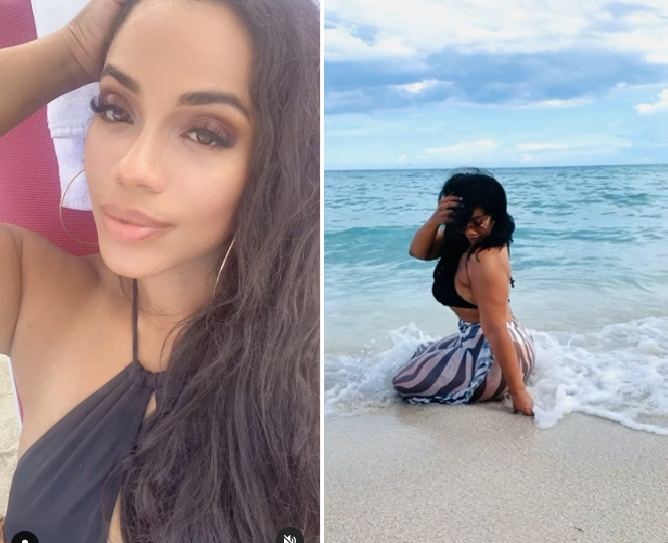 Kristin Beyonce Thick Cousin, the medical pro from Houston, totally shook the internet like seven years back.
Well, hold onto your hats, because Kristin is still kicking it, and she's looking absolutely fabulous. Beyonce is making her way back to her hometown this weekend for a series of concerts in Houston, and guess who's rolling with her? Yep, Beyonce's entire crew, including the one and only Kristin, will be in the house.
And in case you're curious, Kristin Beyonce Thick Cousin still owns her curvaceous style. Here are some fresh pics of Queen Bey's cousin.
Beyoncé got her start early in the game, hitting up singing and dance competitions when she was just a kid. She catapulted to fame in the late '90s as part of the R&B girl group Destiny's Child, one of the biggest girl groups ever to grace the stage. When Destiny's Child took a breather, Beyonce dropped her first solo album, "Dangerously in Love," in 2003, and it was a massive hit. She kept the hits coming with albums like "B'Day" in 2006, "I Am… Sasha Fierce" in 2008, and "4" in 2011.
View this post on Instagram
Then, in the mid-to-late 2010s, after starting her own management company, Parkwood Entertainment, Beyoncé went all in on some artsy and experimental stuff. She had folks buzzing about her visual albums "Beyoncé" in 2013 and "Lemonade" in 2016, where she tackled real-world issues like infidelity, feminism, and womanism. After dropping the cool LGBT-inspired dance album "Renaissance" in 2022, she made history by becoming the first solo artist to have her first seven studio albums debut at number one in the U.S.
Now, let's talk about her hits. We're talking about classics like "Crazy in Love," "Baby Boy," "Irreplaceable," "If I Were a Boy," "Halo," "Single Ladies (Put a Ring on It)," "Run the World (Girls)," "Love On Top," "Drunk in Love," "Formation," "Break My Soul," and "Cuff It." Oh, and she teamed up with her hubby Jay-Z for "Everything Is Love" in 2018 and cooked up the musical film "Black Is King" in 2020, inspired by the music from "The Lion King: The Gift" soundtrack from 2019. And don't forget "Homecoming: The Live Album" in 2019, capturing her 2018 Coachella performance, hailed as one of the all-time great live albums, celebrated for its diverse musical history. Beyond music, she's also dabbled in the world of film, appearing in "Austin Powers in Goldmember" (2002), "The Pink Panther" (2006), "Dreamgirls" (2006), "Cadillac Records" (2008), "Obsessed" (2009), and "The Lion King" (2019).