Reed Dance Umhlanga South Africa: All You Need To Know About This Amazing Festival!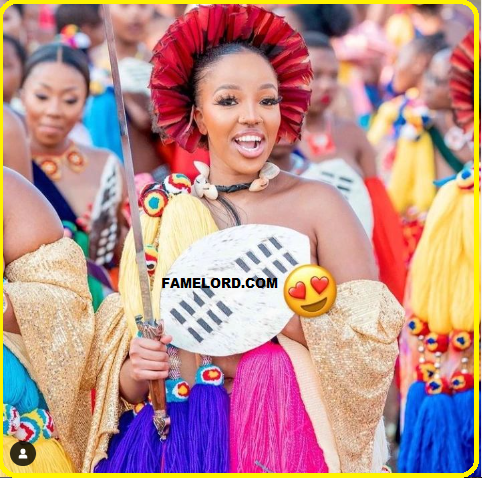 Reed Dance, also known as Umhlanga South Africa, is an annual traditional festival that takes place in Swaziland, which is now called Eswatini, during the months of August and September. The event is a celebration of virginity, purity, and chastity, and it is attended by thousands of young women from various parts of the country.
The festival is an important cultural event in Swaziland, and it is celebrated to reinforce the values of celibacy and respect for women. The event is led by King Mswati III, who is the ruler of Eswatini, and it is attended by thousands of young women, who wear brightly colored traditional costumes and carry reeds, which are used to build the royal residence.
The origins of Reed Dance can be traced back to the 1940s when it was first celebrated by King Sobhuza II. The event was initially held to celebrate the harvest, but it later evolved into a celebration of virginity and chastity. Today, the festival is an important cultural event, and it is attended by thousands of young women from various parts of Eswatini.
The festival usually starts with a march by young women to gather reeds, which are used to build the royal residence. The reeds are then presented to the queen's mother, who inspects them and selects the best ones for use in the royal residence. The young women then dance and sing traditional songs, and they are accompanied by male drummers and singers.
The festival culminates in a colorful ceremony, where the young women present the reeds to King Mswati III, who chooses one of the young women to be his wife. The young woman chosen by the king becomes the Inkosikati, which means the Great She-Elephant, and she is given a new name and a new home in the royal palace.
Reed Dance is not only a celebration of virginity and chastity but also a way to promote gender equality and empower young women. The festival emphasizes the importance of respecting women and their rights, and it encourages young women to value their bodies and their sexuality. It is also a way to promote traditional values and customs, which are an important part of Eswatini's culture and heritage.
The festival is not only attended by young women but also by tourists who are interested in learning about Swazi culture and traditions. Visitors to the festival can observe the young women as they dance and sing, and they can also witness the reed-gathering ceremony and the presentation of the reeds to the queen mother, and the king. The festival also includes traditional music and dance performances, as well as food and crafts stalls, where visitors can purchase souvenirs and sample local cuisine.
One of the key features of the Reed Dance Festival is the emphasis on female empowerment and gender equality. The festival highlights the important role that women play in Swazi society, and it encourages young women to take pride in their cultural heritage and their bodies. The festival also provides an opportunity for young women to showcase their talents and abilities, and it encourages them to pursue education and career opportunities.
In recent years, the Reed Dance Festival has attracted criticism from some quarters, particularly from feminists and human rights activists, who argue that the festival promotes patriarchal values and reinforces harmful gender stereotypes. They argue that the emphasis on virginity and chastity places undue pressure on young women and perpetuates the idea that a woman's worth is based on her sexual purity.
Despite these criticisms, many Swazis continue to view the Reed Dance Festival as an important cultural tradition that celebrates their cultural heritage and promotes social cohesion. For many young women, the festival is a rite of passage that marks their transition into adulthood and highlights the importance of cultural values and traditions.
Is Frankie Lapenna Butt Real? Find About About Frankie Lap!!
Ariana Fletcher Before Surgery! What Ari Fletcher Looks Like Now!!
Tommie Lee Before Surgery BBL Tommiee Before And After Fame Pics
JT Before Surgery BBL, City Girls TheGirlJT Before and After Pics
What Happened To Kaitlan Collins Mother? Find Out!!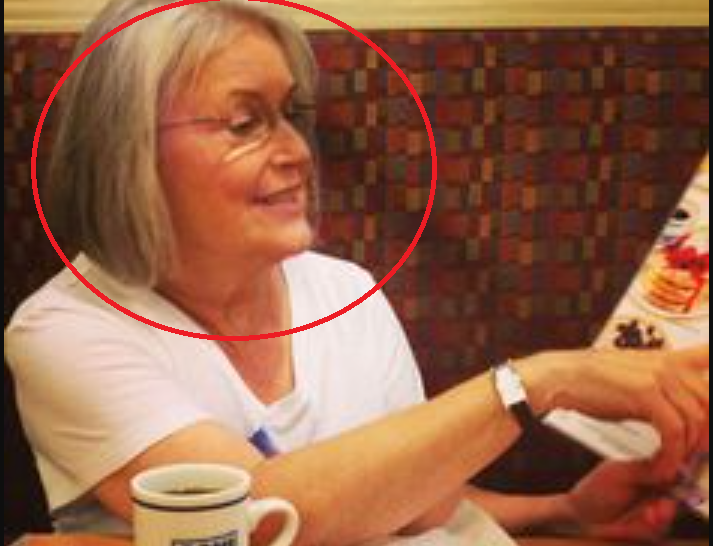 Find out what happened to Kaitlan Collins mother, Is she alive or dead? We uncover the truth in this article.
Even though Kaitlan Collins mother is hardly talked about by Kaitlan Collins it has led many fans to ask the question "What Happened To Kaitlan Collins Mother"  and to speculate that she could be dead. Her mother's name is Kristi Collins and she is very much alive it is just that she is hardly spoken about by Kaitlan Collins because she has chosen to be private about her family and tries as much as possible to keep them hidden from the public.
The question "What Happened To Kaitlan Collins Mother" can now be laid to rest. let us explore other information about Kaitlan Collins Mother. Kaithan Collins mother gave birth to 4 children namely, Lena Collins, Brayden Collins, Cole Collins, and Kaitlan Collins.
Kaitlan Collins is the eldest of her 4 children, Kaitlan Collins mother is still happily married to their father Jeff Collins who is a mortgage banker by profession. The family grew up in the southern state of Alabama and lived their formative and teenage lives at the family ranch.
There is very little information to go by when searching for information on Kaitlan Collins family because as stated above she has chosen to keep them private and hidden from the media.
Kaitlan Collins is a popular CNN journalist and she currently anchors the primetime show on CCN, before this she was a co-anchor on another show on CNN called "This Morning". She was also a white house correspondent but stopped in 2012.
Kaitlan Collins might also be known to others as the female white house correspondent for the website "The Daily Caller".
Kaitlan Collins is currently aged 31 years. Kaitlan Collins was born on April 7th, 1992, to Kristi and Jeff Collins in Alabama, United States.
Alabama High School Teacher Does The Unthinkable During ZOOM CLASS!!