Sada Baby Finger Trends Because He Has Only 9!!!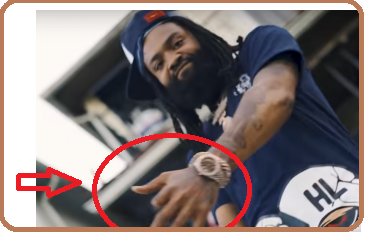 Sada Baby Finger; It is reported that rapper Sada Baby lost half of his pointer finger in a firearms accident that occurred in 2020.
Despite never speaking openly about the incident, he has not concealed the injury either. Prior to the accident, his hands appeared differently. Below are pictures of the Before and After of his fingers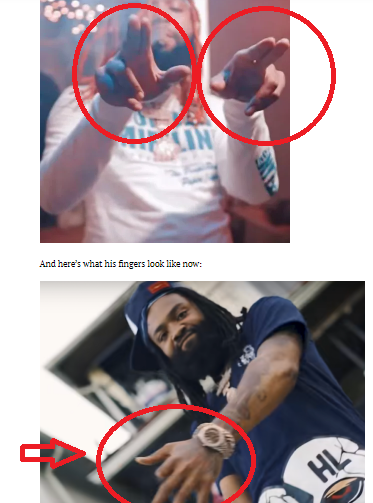 While the rapper is fortunate to be alive, he has become the target of mocking and ridicule on social media, particularly on Black Twitter. Such behavior is insensitive and unacceptable given the circumstances surrounding his injury. Sada Baby has had to defend himself against the insults and even retaliated against one particularly egregious troll.
View this post on Instagram
Sada Baby is a prominent American rapper, singer, and songwriter who was born on November 17, 1993, in Detroit, Michigan, USA, as Casada Aaron Sorrell. He grew up in a challenging environment and was exposed to the harsh realities of life at an early age. Sada Baby embarked on his music career in 2016, and his mixtapes "Skuba Sada" and "D.O.N." quickly gained recognition, earning him a devoted following. His unique flow, energetic style, and gritty lyrics are influenced by his experiences growing up in Detroit, where he witnessed poverty, violence, and crime firsthand.
Ariana Fletcher Before Surgery! What Ari Fletcher Looks Like Now!!
Sada Baby's music has earned him critical acclaim, and he has become one of the most prominent artists in the rap game. Some of his most popular songs include "Whole Lotta Choppas," "Slide," and "Aktivated," which have amassed millions of views on YouTube. Despite the controversy surrounding some of his past comments, Sada Baby remains a rising star in the industry, with his unique style and sound set him apart from other artists. He continues to make major waves in the hiphop music scene, captivating audiences with his bold and unapologetic approach to rap.
Kristin Goes Beyonce Thick Cousin Latest Update!! Viral Again …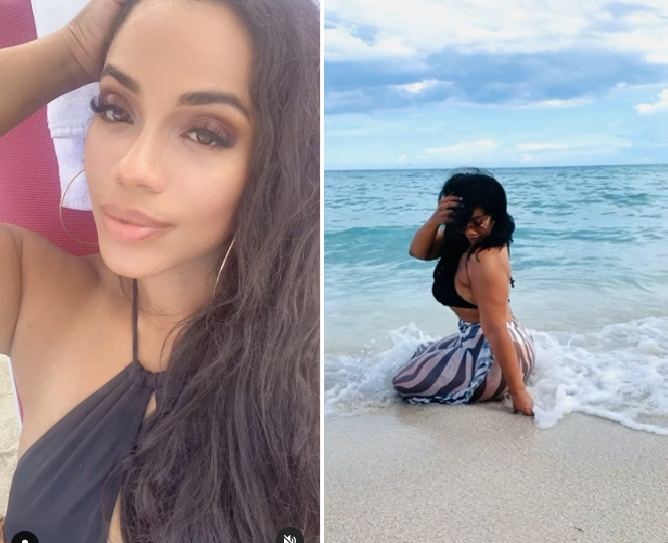 Kristin Beyonce Thick Cousin, the medical pro from Houston, totally shook the internet like seven years back.
Well, hold onto your hats, because Kristin is still kicking it, and she's looking absolutely fabulous. Beyonce is making her way back to her hometown this weekend for a series of concerts in Houston, and guess who's rolling with her? Yep, Beyonce's entire crew, including the one and only Kristin, will be in the house.
And in case you're curious, Kristin Beyonce Thick Cousin still owns her curvaceous style. Here are some fresh pics of Queen Bey's cousin.
Beyoncé got her start early in the game, hitting up singing and dance competitions when she was just a kid. She catapulted to fame in the late '90s as part of the R&B girl group Destiny's Child, one of the biggest girl groups ever to grace the stage. When Destiny's Child took a breather, Beyonce dropped her first solo album, "Dangerously in Love," in 2003, and it was a massive hit. She kept the hits coming with albums like "B'Day" in 2006, "I Am… Sasha Fierce" in 2008, and "4" in 2011.
View this post on Instagram
Then, in the mid-to-late 2010s, after starting her own management company, Parkwood Entertainment, Beyoncé went all in on some artsy and experimental stuff. She had folks buzzing about her visual albums "Beyoncé" in 2013 and "Lemonade" in 2016, where she tackled real-world issues like infidelity, feminism, and womanism. After dropping the cool LGBT-inspired dance album "Renaissance" in 2022, she made history by becoming the first solo artist to have her first seven studio albums debut at number one in the U.S.
Now, let's talk about her hits. We're talking about classics like "Crazy in Love," "Baby Boy," "Irreplaceable," "If I Were a Boy," "Halo," "Single Ladies (Put a Ring on It)," "Run the World (Girls)," "Love On Top," "Drunk in Love," "Formation," "Break My Soul," and "Cuff It." Oh, and she teamed up with her hubby Jay-Z for "Everything Is Love" in 2018 and cooked up the musical film "Black Is King" in 2020, inspired by the music from "The Lion King: The Gift" soundtrack from 2019. And don't forget "Homecoming: The Live Album" in 2019, capturing her 2018 Coachella performance, hailed as one of the all-time great live albums, celebrated for its diverse musical history. Beyond music, she's also dabbled in the world of film, appearing in "Austin Powers in Goldmember" (2002), "The Pink Panther" (2006), "Dreamgirls" (2006), "Cadillac Records" (2008), "Obsessed" (2009), and "The Lion King" (2019).