The Real Kato From BMF: What Happened to Kato From BMF in Real Life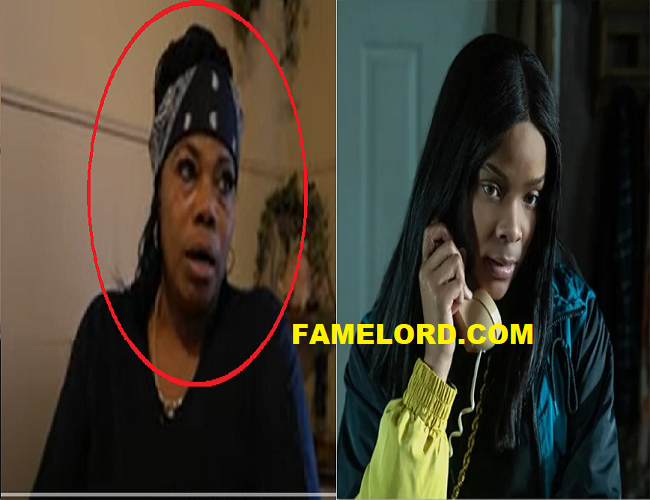 The Real Kato from BMF is Uncovered and Revealed in this article, this is What Happened to Kato From BMF in Real Life.
As the finale of BMF season began airing it was revealed that Kato who was the girlfriend of B-Mickie was a mole planted in their Gang by Big Meech rival Lamar. Fans were hoping it won't end in death for Kato but as we know all too well the drug game is a ruthless and unforgiving one.
Big Meech and B-Mickie later confront Kato with Lamar present and a shootout shortly ensued Kato escaped during the chaos and when it was seeming like she was going to escape she was shot from the back by he lover B-Mickie who tracked her down, all this leads to season 2 where we are going to find out if she survived or not.
WHO IS THE REAL KATO FROM BMF?
Famelord.com did some digging and The real person the character Kato on BMF is based on is a woman simply called 'Lady' on the streets lucky for us she recently had an interview with Doc Hicks where she talked about her drug-dealing days with the BMF gang.
Ariana Fletcher Before Surgery! What Ari Fletcher Looks Like Now!!
Enjoy Transcripts from the interview with "Lady" WHO IS THE REAL KATO FROM BMF below:
We were part of the 50 boys and girls it started off on Basta street uh a lot of money involved a lot of dope involved uh back in the day we just take bags and garbage bags of money to the bank.

I was the only one with a job at the time so we had to take the garbage bags of money to the bank like a fool going in the bank with three bags of garbage and the bank teller counted it out cause they knew me after so long, She(Bank Cashier) was like 'look you can start batting this up into a hundred dollars'

I said no I don't think I better come back no more swing go back to the bank with all the money you start badging and keeping it at home but all the work was left at our house we were the workhouse

This is where everybody came and got everything because my mother cooked for everybody in the whole neighborhood so you know they had me delivering i was the door lady so when the people come to the door I would sell them 20 rocks that's where the 50 boys name come from.

We went from selling 20 rocks, everything you can buy nothing under 50 dollars so I wouldn't sell the people that come to the door twenties and thirties because I've seen them out the window putting half the money in them popping.

After a while so they fired me off the door so I'm like y'all kicking me off the game it was like no we're gonna send you on the runs hey i like that battle because I was making two bands of the run to the west side they'll put the work in the wash and found the box my job was to show up they passed me the money through the window.

I popped the hood of the car to get to Washington and i take off nothing saying long as I had the bands we did well back there putting the one for ed this wouldn't happen it was all hating on my brother-in-law so bad with the cd so bad they wanted to take us out simply take us out so I told my brother about this

He was showing out around here so my sister was driving to Debbie god rest her soul she's resting in peace now but she was driving the ground and started chasing her she came to this house jumped out the car ran in the house we've been to the corner because we saw her past the corner so we all came to this house which is my mother's and he started shooting and the bullets came through over there
Watch The Interview Below:
The "BMF" TV show is a gripping and intense drama series that explores the real-life story of the Black Mafia Family, one of the most notorious criminal organizations in American history. The show, which premiered in 2021, has quickly gained a following for its compelling storyline, powerful performances, and gritty portrayal of the criminal underworld.
At the heart of the "BMF" TV show is the story of two brothers, Demetrius "Big Meech" Flenory and Terry "Southwest T" Flenory, who rise from humble beginnings to become the leaders of a multi-million dollar drug empire. Along the way, they must navigate the dangerous world of organized crime, dealing with rival gangs, law enforcement, and their own personal demons.
The show is notable for its strong performances from a talented cast of actors. Demetrius "Lil Meech" Flenory Jr., the son of Big Meech, portrays his father in the series, delivering a powerful performance that captures the charisma and intensity of the real-life BMF leader. Da'Vinchi, who plays Terry Flenory, also delivers a strong performance, bringing depth and complexity to his portrayal of the conflicted younger brother.
In addition to its strong performances, the "BMF" TV show also features top-notch production values and a gripping storyline that keeps viewers on the edge of their seats. The show's attention to detail in recreating the fashion, music, and cultural trends of the 1990s and 2000s adds an extra layer of authenticity to the series, making it feel like a true-to-life portrayal of the BMF and its world.
One of the most powerful aspects of the "BMF" TV show is the way it explores the human side of the characters involved in the criminal enterprise. While the show does not shy away from depicting the violent and destructive nature of the BMF's activities, it also shows the complex emotions and relationships that exist within the organization. Viewers see the bonds of brotherhood between Big Meech and Terry, the love and loyalty of Kato, and the struggles of the many characters who are caught up in the world of organized crime.
James Charles BBL!! Did James Charles Get A BBL? Diapers?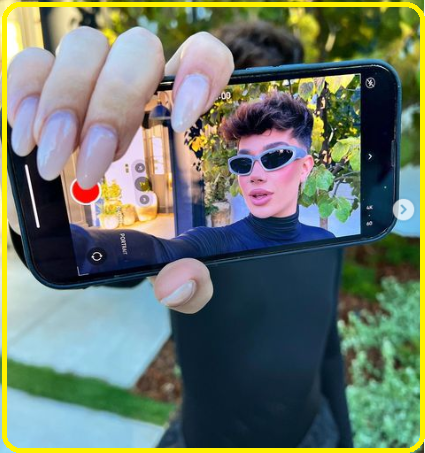 James Charles BBL is trending with such questions as Did James Charles Get A BBL? Find Out If James Charles Surgery is Real.
Who would have thought that James Charles would get exposed at some point for getting BBL surgery? Or that James Charles will also be roasted on social media because of it?
Actually, the social media roasting is surprising to me because aside from the James Charles Surgery mess, Dixie Dimaglio is also getting dragged for being invited by nickelodeon at their award show instead of Jojo Siwa and even Ethan Klein is now getting called out for being homophobic so there is a lot of roasting definitely going on on social media right now.
What Is BBL Surgery And Why Is It Trending?
Before I dive into James Charles let us first understand What Is BBL Surgery?  And The story behind BBL Surgeries and why this surgery has been trending on social media for months.
BBL Surgery AKA the Brazilian Butt Lift Surgery is a popular cosmetic procedure that involves the transfer of fat to help create more fullness down there if you know what I mean. This surgery has been going viral for months and months with millions of people booking appointments and showing off their results on social media without really addressing the danger behind this surgery at all.
One out of three thousand people who tried getting a bbl surgery have died and many doctors out there have been warning people to avoid this trend as it would cause major risks that could be fatal for some.
Did James Charles Get A BBL?
James Charles BBL is something he has openly talked about. He has spoken on how he would love to have BBL surgery on his channel and how this has been on his wish list for so long however after the bbl trend started going viral on social media people started realizing that James Charles could have done the bbl surgery secretly. And the reason for that is because a picture of James in bikini underwear went viral on the internet at first people jumped to conclusions immediately and assumed that James Charles could have easily photoshopped this picture but then some detectives aka internet trolls decided to go to James's recent youtube video.
James Charles Diapers
They went to his youtube video to check whether James Charles has ever mentioned getting a bbl surgery before and they found out that James Charles has recently bought diapers after he accidentally showed his recently bought items from amazon in his newest youtube video now you might be asking yourself what does James Charles buying diapers have to do with him getting a bbl surgery?
PROOF THAT JAMES CHARLES HAD BBL SURGERY?
Well according to BBL surgeons they often require their patients to wear adult diapers to collect fluid leaks from the surgical sites for the first few days after surgery and based on what James Charles has recently bought off of amazon he could have done the bbl surgery secretly the reason why I'm mentioning all of this is that so many people have been bullying James Charles for getting a BBL in fact tons of people are now making fun of James under the hashtag "JAMES CHARLES BBL"  for trying to hide his bbl surgery from the internet as if they wouldn't find out sooner or later.
Here's what some had to say:
Not James Charles getting exposed for having a bbl because people could see he bought adult diapers on amazon james charles def got a bbl I've been doing some investigating.

Hey James Charles are you admitting to getting a bbl yet?
Aside from James Charles getting accused of getting a bbl surgery people on TikTok are also making tons of James Charles BBL videos right now after some tik-tokers decided to accuse James Charles this week of having facial surgeries and how it's toxic that he hasn't opened up about it to his fan base.
I'm not sure if you guys agree that James Charles should open up about his surgeries but so many people are having mixed feelings about it while others are defending him for not speaking up about his plastic surgeries as many celebrities out there refuse to open up as well with that Information.
Ariana Fletcher Before Surgery! What Ari Fletcher Looks Like Now!!
Tommie Lee Before Surgery BBL Tommiee Before And After Fame Pics
JT Before Surgery BBL, City Girls TheGirlJT Before and After Pics
Pastora Claudia Jaramillo: Meet The Hottest Female Pastor In The World