Tommy Gzz Arrested (UPDATE)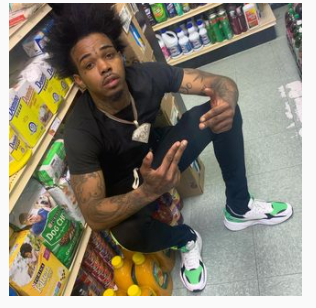 Tommy gzz arrested and the situation was crazy at the time as you all may know, Famelord.com has an update on the case.
Tommy Gzz is he's a rapper from New York he's also cardi B's ex boyfriend. He was arrested as a suspect for running down a man and his young son in Harlem and a slashing of the father.
Tommy Gzz real name Thomas Green was taken into custody and he is was charged with attempted murder and assault police say Greene was behind the wheel of the car.
On November 2 6:00 on West 112th Street he jumped a curb and drove into the victims investigators say Greene got out the car and slashed the father's face and arm police later arrested Tommy Gzz and he is was charged with attempted murder, the police also believe the attack was part of a gang dispute.
Tommy Gzz bond was set at 1.5 million dollar bond now if you are knowledgeable about New York or surrounding areas you may be a little bit more familiar with who Tommy Gzz is from his rap song or him kicking over Casanova or you may know him because he's cardi B's ex-boyfriend.
New York is a surveillance state so every corner every inch of New York almost is being put under surveillance CCTV o and this happened in broad day light did you really think he was gonna get away with this or you have so much of allegiance to yo gang to do this?
As at this moment Tommy Gzz is still in jail serving a 10yrs sentence.
Chef Dee BBL! Did Chef Dee Get A BBL?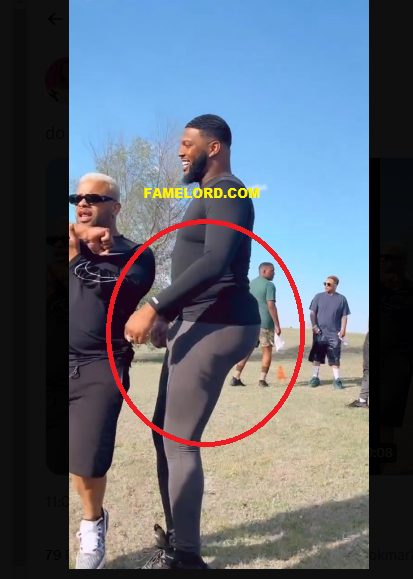 Chef Dee BBL has been trending for months now and Anthony from Bad Boys Texas on Zeus network might have just thrown fuel on this BBL Allegation.
Though it might sound far-fetched for a man to have BBL! Lol, But in reality it is not as far-fetched as you think it is, there are actually men in the entertainment industry that have undergone BBL Surgery most notable of them is Bandman Kevo The Reformed Scammer.
Did Chef Dee Get A BBL?
To be honest Chef Dee does look like he had BBL surgery done, all the telltale signs are there as you can see below.
And then there is the interview his fellow co-star on Bad Boys Texas gave in which he said dropped some shocking revelations about Chef Dee.
The interview revolved around Anthony's response to a clip from a recent episode and his comments about Chef Dee's behavior, hygiene, and BBL Surgery. The interview also includes comments from others regarding Anthony's remarks.
From the Interview, it is clear that Anthony had some grievances with Chef Dee. He mentioned issues such as Chef Dee having A BBL, serving uncooked food at his birthday party, selling soggy items, not cleaning up after himself, leaving dirty sheets in the guest room, and having multiple unknown people in Anthony's house. Anthony criticized Chef Dee for allegedly using the spotlight and lying about it, and he suggested that Chef Dee invest in a cooking class and fix his food truck's financial issues.
The interview highlights how Anthony's comments were seen as a sharp and direct critique of Chef Dee, particularly focusing on his BBL, hygiene, wigs, and personal habits. Some reactions so far from fans show that while some sided with Anthony, expressing support for his claims and criticizing Chef Dee's behavior. Others expressed their dislike for both individuals or remained neutral.