Tommy Gzz Arrested (UPDATE)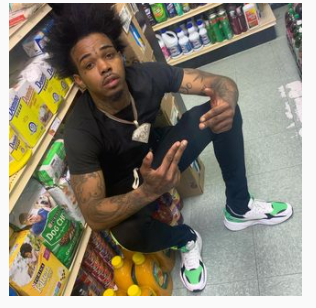 Tommy gzz arrested and the situation was crazy at the time as you all may know, Famelord.com has an update on the case.
Tommy Gzz is he's a rapper from New York he's also cardi B's ex boyfriend. He was arrested as a suspect for running down a man and his young son in Harlem and a slashing of the father.
Tommy Gzz real name Thomas Green was taken into custody and he is was charged with attempted murder and assault police say Greene was behind the wheel of the car.
On November 2 6:00 on West 112th Street he jumped a curb and drove into the victims investigators say Greene got out the car and slashed the father's face and arm police later arrested Tommy Gzz and he is was charged with attempted murder, the police also believe the attack was part of a gang dispute.
Tommy Gzz bond was set at 1.5 million dollar bond now if you are knowledgeable about New York or surrounding areas you may be a little bit more familiar with who Tommy Gzz is from his rap song or him kicking over Casanova or you may know him because he's cardi B's ex-boyfriend.
New York is a surveillance state so every corner every inch of New York almost is being put under surveillance CCTV o and this happened in broad day light did you really think he was gonna get away with this or you have so much of allegiance to yo gang to do this?
As at this moment Tommy Gzz is still in jail serving a 10yrs sentence.
Nia Long's NBA Coach Husband Ime Udoka Side Piece/Chick Revealed!!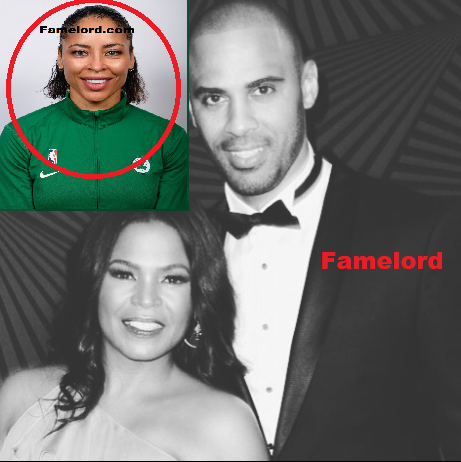 Actress Nia Long Pastor Husband Ime Udoka Side Piece/Chick is trending like wildfire on social media, after news that he was suspended as the head coach of the Boston Celtics was broken by ESPN, He is alleged to be having an unprofessional affair with his subordinate at work, Famelord Uncovered that much.
According to ESPN. Ime Udoka is facing a panel of a disciplinary investigation and is on suspension for having consensual, intimate relations with a member of the Boston Celtics Staff, and the worst part is that he was allegedly having intimate relations with this side piece during work hours, the investigative panel allegedly revealed.
Even though the company investigative panel did not name the alleged side chick to the press, Twitter sleuths have been on a roll and allegedly uncovered a woman they strongly believed is the side chick. Here is her image below.
Here are some replies on social media:
If this her then… I understand.

Ova Nia Long my boy?

Over 2022 Nia Long yes

Professional head Dr I see it in her eyes. Good for him

DAMN NO CAP, she is bad