YOUNG THUG Bet $5K 6IX9INE Would Snitch, See 6IXNINE CRAZY Reaction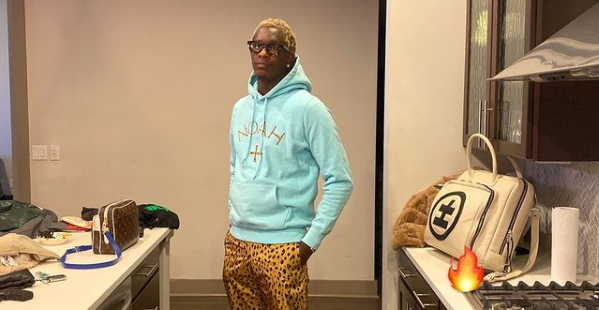 Rapper young thug was on a million dollars worth of game podcast and they were just talking and  he basically started talking about 6IXNINE and he told gilly and wallow
hey i had bet my friend five thousand dollars that this guy was gonna uh snitch and my friend didn't believe he was gonna snitch no matter yeah that's what i think he said and he said uh i knew he was gonna snitch my friend but i bet him my friend bet that he wouldn't snitch okay yeah he's better friend and then his friend bet him that takashi 6IXNINE wouldn't snitch
so obviously his friend lost that bet but his friend was saying
yo ain't nothing gonna happen to this guy he gonna come back out here
and young thug was like yeah Nah I think something's gonna happen to him so he bet him 5000 dollars that something would happen and his friend bet 5000 dollars that it wouldn't so basically they broke even.
View this post on Instagram

6IXNINE put a little meme up where he was basically like this the guy 2021 slat this who talking about me.
View this post on Instagram
You all know how 6IXNINE is man, 6IXNINE he'd be with the trolling but a lot of times he'd be like able to put certain things into perspective you know he is a rat he a snitch he been saying all that and i honestly just feel like these guys should just stop mentioning his name so he can die off but they keep mentioning his name they keep arguing back and forth with him and they keep letting them live but i think it's kind of a crazy situation right because normally if he was the typical rapper or if he was a black rapper who was really really from the hood and he had to use that black fan base in order to support his music and to grow it'll be easy to kill him with the snitch jacket because the people who will be supporting him will care about snitching but it's different takashi the peach the people who supported him don't care about snitching so honestly all you doing is giving him marketing when you call him a snitch because you're gonna call him a snitch and his fan gonna say oh but they was trying to kill his mother oh they was having sex with baby mama oh they was plotting to kill him and the lifestyle that those people come from who listening to his music they like listen if somebody gonna kill me do something to me i'm not gonna have no loyalty to him so i think if they were to just stop mentioning his name his career would die out but they won't so it won't die out because he always gonna have that little leverage to pull from to remain relevant.
Rapper Pooh Shiesty Caught On Video With A Trans Woman! Is He Gay?
Nia Long's NBA Coach Husband Ime Udoka Side Piece/Chick Revealed!!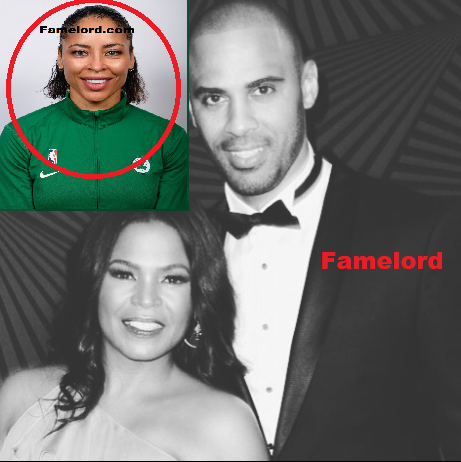 Actress Nia Long Pastor Husband Ime Udoka Side Piece/Chick is trending like wildfire on social media, after news that he was suspended as the head coach of the Boston Celtics was broken by ESPN, He is alleged to be having an unprofessional affair with his subordinate at work, Famelord Uncovered that much.
According to ESPN. Ime Udoka is facing a panel of a disciplinary investigation and is on suspension for having consensual, intimate relations with a member of the Boston Celtics Staff, and the worst part is that he was allegedly having intimate relations with this side piece during work hours, the investigative panel allegedly revealed.
Even though the company investigative panel did not name the alleged side chick to the press, Twitter sleuths have been on a roll and allegedly uncovered a woman they strongly believed is the side chick. Here is her image below.
Here are some replies on social media:
If this her then… I understand.

Ova Nia Long my boy?

Over 2022 Nia Long yes

Professional head Dr I see it in her eyes. Good for him

DAMN NO CAP, she is bad