Jovi Pena!! Thejovipena Case Everything You Need To Know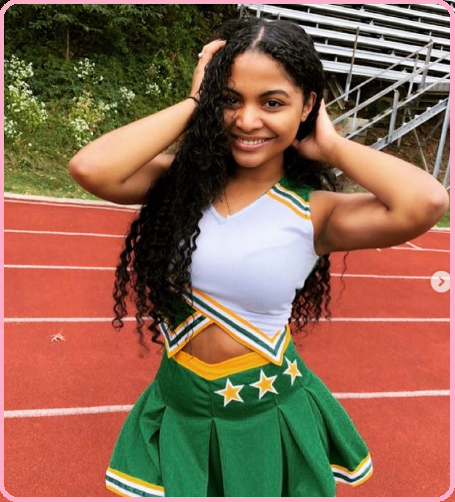 Jovi Pena!! Thejovipena Case is unraveling In a series of recent social media revelations, TikToker and Twitter user Jovi Pena shared a harrowing account of a traumatic sexual assault incident that occurred during Twitch streamer Kai Cenat's New Year party. Thejovipena courageous disclosure has sparked discussions about the importance of addressing and preventing such incidents within social gatherings. This article delves into the details shared by Jovi Pena and examines the responses from Kai Cenat and the streaming community, shedding light on the broader issue of sexual assault and the need for increased awareness and support.
The Traumatic Incident:
Jovi Pena took to Twitter to recount her experience at Kai Cenat's New Year party, where she became the victim of a sexual assault perpetrated by a stranger. According to Pena's tweets, she had been advised by Kai himself to spend the night in one of the rooms, ensuring her safety after consuming alcohol. Tragically, an unknown individual entered her room while she was asleep and subjected her to a brutal assault.
Thejovipena Twitter Posts:
Pena's initial tweets described how she had trusted Kai's assurance of safety but was ultimately betrayed by the intrusion and assault. She further mentioned that the alleged perpetrator had urged her to keep the incident a secret. In a subsequent tweet, Pena revealed that she had asked the assailant about protection and was shown a used condom, raising concerns about potential sexually transmitted diseases.
Seeking Support and Justice:
After the incident, Jovi Pena reached out to Kai Cenat for assistance. However, she expressed disappointment in his response, claiming that he did not offer much support in identifying or locating the alleged assailant. Pena's distressing tweets also highlighted the significant impact the incident had on her mental and emotional well-being, causing sleep and appetite disturbances, social withdrawal, and an overwhelming preoccupation with the traumatic event.
Kai Cenat's Response:
Kai Cenat addressed the allegations during a livestream on his Twitch account. He emphasized the seriousness of the matter and confirmed that he had immediately sought legal advice and reported the incident to the police. He assured his audience that he was fully cooperating with the investigation and expressed his commitment to resolving the issue through proper legal channels.
Support from the Streaming Community:
Fellow streamer Felix "xQc," a friend of Kai's, shared his perspective on the situation. He acknowledged that Kai could have handled the matter better by prioritizing Pena's needs and providing more support. This response underscores the importance of empathy and compassion when addressing victims of sexual assault, encouraging a survivor-centered approach.
As the investigation unfolds, more details about the incident are expected to emerge. It is crucial to acknowledge the bravery of individuals like Thejovipena, who come forward to share their traumatic experiences. This incident serves as a reminder of the pervasive issue of sexual assault and the need for heightened awareness, prevention strategies, and support systems within social gatherings and online communities.
Jovi Pena's disclosure of a traumatic sexual assault incident during Kai Cenat's New Year party has brought attention to an important issue. It highlights the urgent need for increased awareness, prevention, and support mechanisms to protect individuals within social gatherings. By fostering a survivor-centered approach and encouraging open dialogue, we can work together to create safer environments and ensure that justice is served for survivors of sexual assault.
Is Frankie Lapenna Butt Real? Find About About Frankie Lap!!
Ariana Fletcher Before Surgery! What Ari Fletcher Looks Like Now!!
Tommie Lee Before Surgery BBL Tommiee Before And After Fame Pics
JT Before Surgery BBL, City Girls TheGirlJT Before and After Pics
Kristin Beyonce Thick Cousin Latest Update!! Viral Again …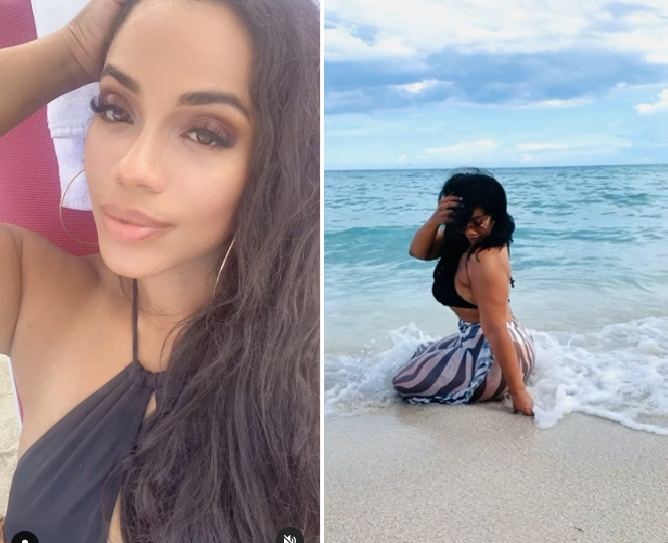 Kristin Beyonce Thick Cousin, the medical pro from Houston, totally shook the internet like seven years back.
Well, hold onto your hats, because Kristin is still kicking it, and she's looking absolutely fabulous. Beyonce is making her way back to her hometown this weekend for a series of concerts in Houston, and guess who's rolling with her? Yep, Beyonce's entire crew, including the one and only Kristin, will be in the house.
And in case you're curious, Kristin Beyonce Thick Cousin still owns her curvaceous style. Here are some fresh pics of Queen Bey's cousin.
Beyoncé got her start early in the game, hitting up singing and dance competitions when she was just a kid. She catapulted to fame in the late '90s as part of the R&B girl group Destiny's Child, one of the biggest girl groups ever to grace the stage. When Destiny's Child took a breather, Beyonce dropped her first solo album, "Dangerously in Love," in 2003, and it was a massive hit. She kept the hits coming with albums like "B'Day" in 2006, "I Am… Sasha Fierce" in 2008, and "4" in 2011.
View this post on Instagram
Then, in the mid-to-late 2010s, after starting her own management company, Parkwood Entertainment, Beyoncé went all in on some artsy and experimental stuff. She had folks buzzing about her visual albums "Beyoncé" in 2013 and "Lemonade" in 2016, where she tackled real-world issues like infidelity, feminism, and womanism. After dropping the cool LGBT-inspired dance album "Renaissance" in 2022, she made history by becoming the first solo artist to have her first seven studio albums debut at number one in the U.S.
Now, let's talk about her hits. We're talking about classics like "Crazy in Love," "Baby Boy," "Irreplaceable," "If I Were a Boy," "Halo," "Single Ladies (Put a Ring on It)," "Run the World (Girls)," "Love On Top," "Drunk in Love," "Formation," "Break My Soul," and "Cuff It." Oh, and she teamed up with her hubby Jay-Z for "Everything Is Love" in 2018 and cooked up the musical film "Black Is King" in 2020, inspired by the music from "The Lion King: The Gift" soundtrack from 2019. And don't forget "Homecoming: The Live Album" in 2019, capturing her 2018 Coachella performance, hailed as one of the all-time great live albums, celebrated for its diverse musical history. Beyond music, she's also dabbled in the world of film, appearing in "Austin Powers in Goldmember" (2002), "The Pink Panther" (2006), "Dreamgirls" (2006), "Cadillac Records" (2008), "Obsessed" (2009), and "The Lion King" (2019).