Pharrell Williams Accused Of STEALING Independent Designer Kellie Ford Viral Bag Design!!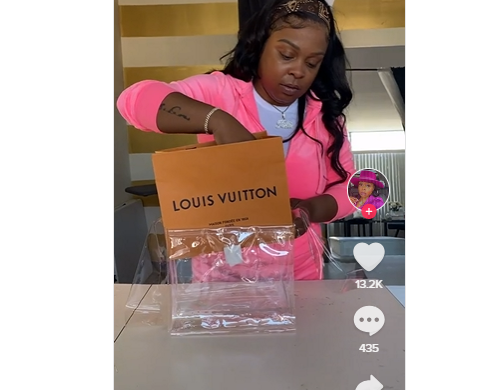 Designer Kellie Ford accused Louis Vuitton's creative director, Pharrell Williams, of stealing her viral Louis Vuitton shopping bag design. In a recent social media storm, The allegations have sparked a heated debate among fashion enthusiasts and raised questions about the boundaries of artistic inspiration and intellectual property rights.
The controversy began when Kellie Ford posted a video on TikTok, almost six months ago, showcasing her transformation of a Louis Vuitton shopping bag into a unique purse. The video gained significant attention and praise for its innovative approach to repurposing luxury fashion items. However, Ford now claims that Pharrell's latest design bears a striking resemblance to her original concept.
Drawing parallels to the infamous case of Dapper Dan, who was sued by Gucci in the 1980s for customizing their fabrics, Ford argues that her situation echoes a common theme in the fashion industry. Dapper Dan, known for his extravagant and personalized designs, faced legal repercussions for incorporating Gucci's materials into his creations. Ironically, decades later, Gucci embraced his talent and collaboration ensued.
Ford's decision to pursue legal action against Pharrell raises questions about the fine line between inspiration and imitation in the fashion world. While imitation is often considered the sincerest form of flattery, it becomes contentious when it infringes upon the originality and creative integrity of independent designers.

Accusations of plagiarism can tarnish a brand's reputation and lead to legal battles that threaten its integrity. The outcome of this dispute between Kellie Ford and Pharrell Williams could have far-reaching implications for the fashion industry, shedding light on the importance of respecting individual artistic contributions.
Is Frankie Lapenna Butt Real? Find About About Frankie Lap!!
Ariana Fletcher Before Surgery! What Ari Fletcher Looks Like Now!!
Tommie Lee Before Surgery BBL Tommiee Before And After Fame Pics
JT Before Surgery BBL, City Girls TheGirlJT Before and After Pics
Kristin Goes Beyonce Thick Cousin Latest Update!! Viral Again …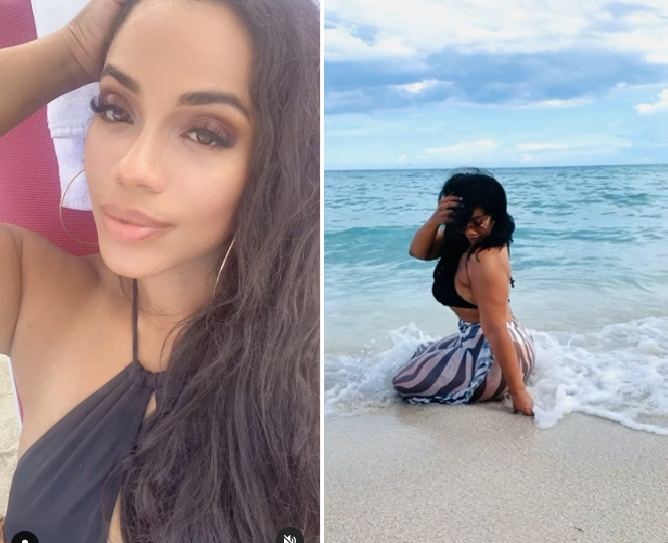 Kristin Beyonce Thick Cousin, the medical pro from Houston, totally shook the internet like seven years back.
Well, hold onto your hats, because Kristin is still kicking it, and she's looking absolutely fabulous. Beyonce is making her way back to her hometown this weekend for a series of concerts in Houston, and guess who's rolling with her? Yep, Beyonce's entire crew, including the one and only Kristin, will be in the house.
And in case you're curious, Kristin Beyonce Thick Cousin still owns her curvaceous style. Here are some fresh pics of Queen Bey's cousin.
Beyoncé got her start early in the game, hitting up singing and dance competitions when she was just a kid. She catapulted to fame in the late '90s as part of the R&B girl group Destiny's Child, one of the biggest girl groups ever to grace the stage. When Destiny's Child took a breather, Beyonce dropped her first solo album, "Dangerously in Love," in 2003, and it was a massive hit. She kept the hits coming with albums like "B'Day" in 2006, "I Am… Sasha Fierce" in 2008, and "4" in 2011.
View this post on Instagram
Then, in the mid-to-late 2010s, after starting her own management company, Parkwood Entertainment, Beyoncé went all in on some artsy and experimental stuff. She had folks buzzing about her visual albums "Beyoncé" in 2013 and "Lemonade" in 2016, where she tackled real-world issues like infidelity, feminism, and womanism. After dropping the cool LGBT-inspired dance album "Renaissance" in 2022, she made history by becoming the first solo artist to have her first seven studio albums debut at number one in the U.S.
Now, let's talk about her hits. We're talking about classics like "Crazy in Love," "Baby Boy," "Irreplaceable," "If I Were a Boy," "Halo," "Single Ladies (Put a Ring on It)," "Run the World (Girls)," "Love On Top," "Drunk in Love," "Formation," "Break My Soul," and "Cuff It." Oh, and she teamed up with her hubby Jay-Z for "Everything Is Love" in 2018 and cooked up the musical film "Black Is King" in 2020, inspired by the music from "The Lion King: The Gift" soundtrack from 2019. And don't forget "Homecoming: The Live Album" in 2019, capturing her 2018 Coachella performance, hailed as one of the all-time great live albums, celebrated for its diverse musical history. Beyond music, she's also dabbled in the world of film, appearing in "Austin Powers in Goldmember" (2002), "The Pink Panther" (2006), "Dreamgirls" (2006), "Cadillac Records" (2008), "Obsessed" (2009), and "The Lion King" (2019).