Meagan Good Eating Groceries (VIDEO) Fact Check!!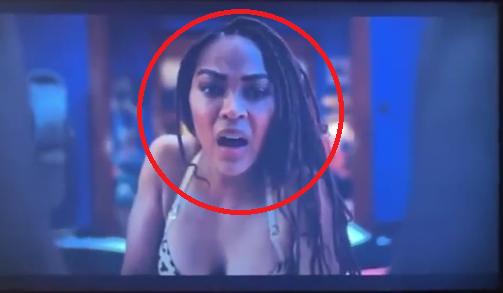 Meagan Good Eating Groceries Video is viral on the internet find out if she really did eat the groceries or Nah.
WHERE DID MEAGAN GOOD EATING GROCERIES VIDEO COME FROM?
The Meagan Good Eating Groceries Video comes from her hit tv series on amazon prime titled "Harlem", throughout her career she has cast in a lot of films mothers would be wary of their wards watching but to date none have really pushed that thin wall between entertainment and Adult more than this her new series. This particular eating groceries scene has got the internet buzzing.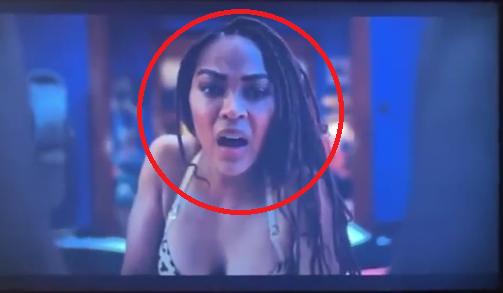 When it goes down in the "Other Room" one of the ways couples spice things up is the popular sit on his face mantra that was popularized by Cardi B, Now we have also heard/Seen that it goes both ways and a lot of men are asking for this to be practiced on them. And this is what Meagan Good Significant other In the Harlem series requested.
Confirming from Famelord.com, Scenes like this though not common in mainstream Hollywood creates a buzz among viewers whenever it is added to any movie, as the viewers ponder hos it was like filming that kind of scene and if the actors actually got to see that place where the sun don't shine for real.
DID MEAGAN GOOD REALLY EAT THE GROCERIES?
NO, SHE DID NOT EAT GROCERIES…..In the viral groceries eating scene, Megan Good was caught in a bit of a dilemma when her boyfriend gleefully put his legs in the air giving her an eyeful of his *** she then awarded him with a disgusted look and backed away from him, so MEAGAN GOOD DID NOT EAT THE GROCERIES.
This was a smart move from the producers of "Harlem" though because what better way to draw publicity to a new series other than portraying one of the greatest black actresses ever, eating groceries on video, the reactions of people on social media in a hard proof of that.
View this post on Instagram
Chef Dee BBL! Did Chef Dee Get A BBL?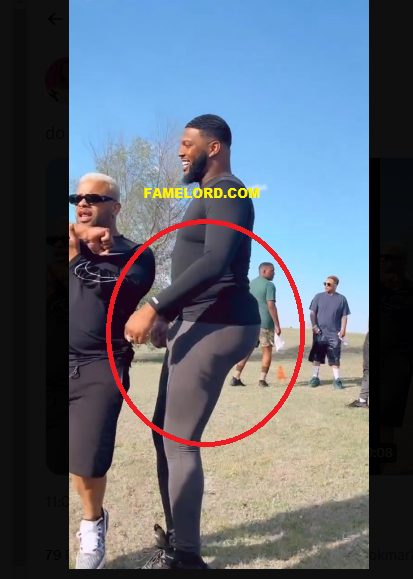 Chef Dee BBL has been trending for months now and Anthony from Bad Boys Texas on Zeus network might have just thrown fuel on this BBL Allegation.
Though it might sound far-fetched for a man to have BBL! Lol, But in reality it is not as far-fetched as you think it is, there are actually men in the entertainment industry that have undergone BBL Surgery most notable of them is Bandman Kevo The Reformed Scammer.
Did Chef Dee Get A BBL?
To be honest Chef Dee does look like he had BBL surgery done, all the telltale signs are there as you can see below.
And then there is the interview his fellow co-star on Bad Boys Texas gave in which he said dropped some shocking revelations about Chef Dee.
The interview revolved around Anthony's response to a clip from a recent episode and his comments about Chef Dee's behavior, hygiene, and BBL Surgery. The interview also includes comments from others regarding Anthony's remarks.
From the Interview, it is clear that Anthony had some grievances with Chef Dee. He mentioned issues such as Chef Dee having A BBL, serving uncooked food at his birthday party, selling soggy items, not cleaning up after himself, leaving dirty sheets in the guest room, and having multiple unknown people in Anthony's house. Anthony criticized Chef Dee for allegedly using the spotlight and lying about it, and he suggested that Chef Dee invest in a cooking class and fix his food truck's financial issues.
The interview highlights how Anthony's comments were seen as a sharp and direct critique of Chef Dee, particularly focusing on his BBL, hygiene, wigs, and personal habits. Some reactions so far from fans show that while some sided with Anthony, expressing support for his claims and criticizing Chef Dee's behavior. Others expressed their dislike for both individuals or remained neutral.