Meagan Good Eating Groceries (VIDEO) Fact Check!!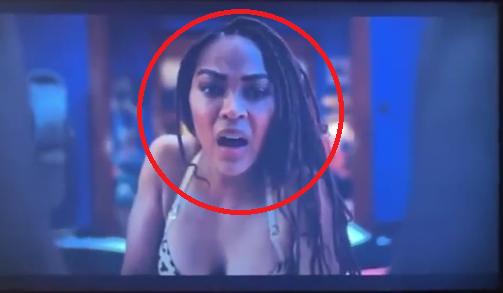 Meagan Good Eating Groceries Video is viral on the internet find out if she really did eat the groceries or Nah.
WHERE DID MEAGAN GOOD EATING GROCERIES VIDEO COME FROM?
The Meagan Good Eating Groceries Video comes from her hit tv series on amazon prime titled "Harlem", throughout her career she has cast in a lot of films mothers would be wary of their wards watching but to date none have really pushed that thin wall between entertainment and Adult more than this her new series. This particular eating groceries scene has got the internet buzzing.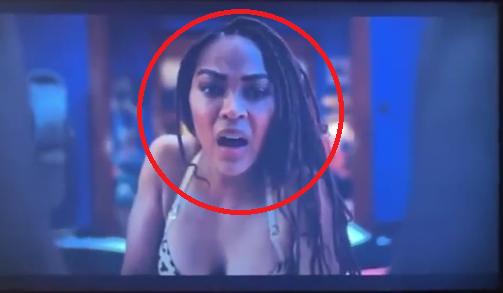 When it goes down in the "Other Room" one of the ways couples spice things up is the popular sit on his face mantra that was popularized by Cardi B, Now we have also heard/Seen that it goes both ways and a lot of men are asking for this to be practiced on them. And this is what Meagan Good Significant other In the Harlem series requested.
Confirming from Famelord.com, Scenes like this though not common in mainstream Hollywood creates a buzz among viewers whenever it is added to any movie, as the viewers ponder hos it was like filming that kind of scene and if the actors actually got to see that place where the sun don't shine for real.
DID MEAGAN GOOD REALLY EAT THE GROCERIES?
NO, SHE DID NOT EAT GROCERIES…..In the viral groceries eating scene, Megan Good was caught in a bit of a dilemma when her boyfriend gleefully put his legs in the air giving her an eyeful of his *** she then awarded him with a disgusted look and backed away from him, so MEAGAN GOOD DID NOT EAT THE GROCERIES.
This was a smart move from the producers of "Harlem" though because what better way to draw publicity to a new series other than portraying one of the greatest black actresses ever, eating groceries on video, the reactions of people on social media in a hard proof of that.
View this post on Instagram
Nia Long's NBA Coach Husband Ime Udoka Side Piece/Chick Revealed!!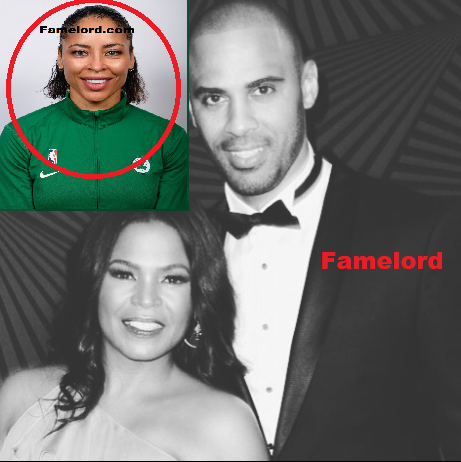 Actress Nia Long Pastor Husband Ime Udoka Side Piece/Chick is trending like wildfire on social media, after news that he was suspended as the head coach of the Boston Celtics was broken by ESPN, He is alleged to be having an unprofessional affair with his subordinate at work, Famelord Uncovered that much.
According to ESPN. Ime Udoka is facing a panel of a disciplinary investigation and is on suspension for having consensual, intimate relations with a member of the Boston Celtics Staff, and the worst part is that he was allegedly having intimate relations with this side piece during work hours, the investigative panel allegedly revealed.
Even though the company investigative panel did not name the alleged side chick to the press, Twitter sleuths have been on a roll and allegedly uncovered a woman they strongly believed is the side chick. Here is her image below.
Here are some replies on social media:
If this her then… I understand.

Ova Nia Long my boy?

Over 2022 Nia Long yes

Professional head Dr I see it in her eyes. Good for him

DAMN NO CAP, she is bad