Quando Rondo Almost Assassinated, Lil Durk "Allegedly" paid for the HIT!! (Details)
Quando Rondo Survived the attempt on his life but at a dire cost, the loss of his best friend!! Read the full story here!
Investigators described what they saw when they arrived as a wild scene, Investigators say the apparent target of this deadly gunfire was
popular rapper from the Atlanta area who has now been revealed as Young Boy Associate Quando Rondo.
Police say Quando Rondo was in the Cali area, along with a second person, in his black Cadillac Escalade, This member of his entourage has now been revealed as Rapper 1633Pab who is also best pals with Quando Rondo.
Sadly Quando Rondo best friend died after being hit many limes by bullets sprayed on them by the assassins. Police say the shooting took place at the gas station this is right across the street from the busy Beverly Center in Las Cienega.
Quando Rondo Was parked at the filling station getting gas when all of a sudden the windows are blown out by massive gunfire. They're under attack by bullets flying all over the place.
Police say in an alleyway the white vehicle pulls up. Three men get out and they start firing at will blasting away targeting Quando Rondo Black SUV, the rapper and his best friend 1633Pab were hit.
The shooting Scene is right across the street from the busy Beverly Center  and the shooting occurred around 5:35pm in the afternoon rush hour traffic going by La Cienaga shoppers at the Beverly Center
Quando Rondo told the cops three gunmen were firing at will at his black SUV which was hit several times, as they drive off trying to make a getaway to get away from the bullets that are going off.
So once that SUV is hit by the gunfire, they take off. They hit the gas, and they drive a few blocks away in West Hollywood they wind up stopping over at Santa Monica and San Vicente, right in the very heart of West Hollywood, over there by the sheriff's station, also by the West Hollywood park.
They pull over there because the wounds to the Quando Rondo best friend who was hit inside the SUV is bleeding. They pull over. 911 is called paramedics take the injured man who was hit by gunfire to the ER. He does not make it and does not survive.
Police say a manhunt is underway. The manhunt is on for these three gunmen who, one witness said turned into hit men and shot at Quando Rondo execution style.
This is what the lieutenant at the crime scene said to FoxNews.
They gassed up their vehicle and as they were getting into their vehicle, a white car approached from the alley. Three men got out of that car there were in all dark clothing. They approached, fired numerous shots, and then left in that white car going eastbound in the alley north of Beverly. It does appear that we don't see any kind of argument or anything.  So clearly, these men came here with a mission in mind.
Many fans have fingered Lil durk for this brazen hit, because Lil durk has allegedly said on numerous songs that he has a big bag on quando rondo head.
Migos Rapper TakeOff Shot Dead In Houston (Picture x Details)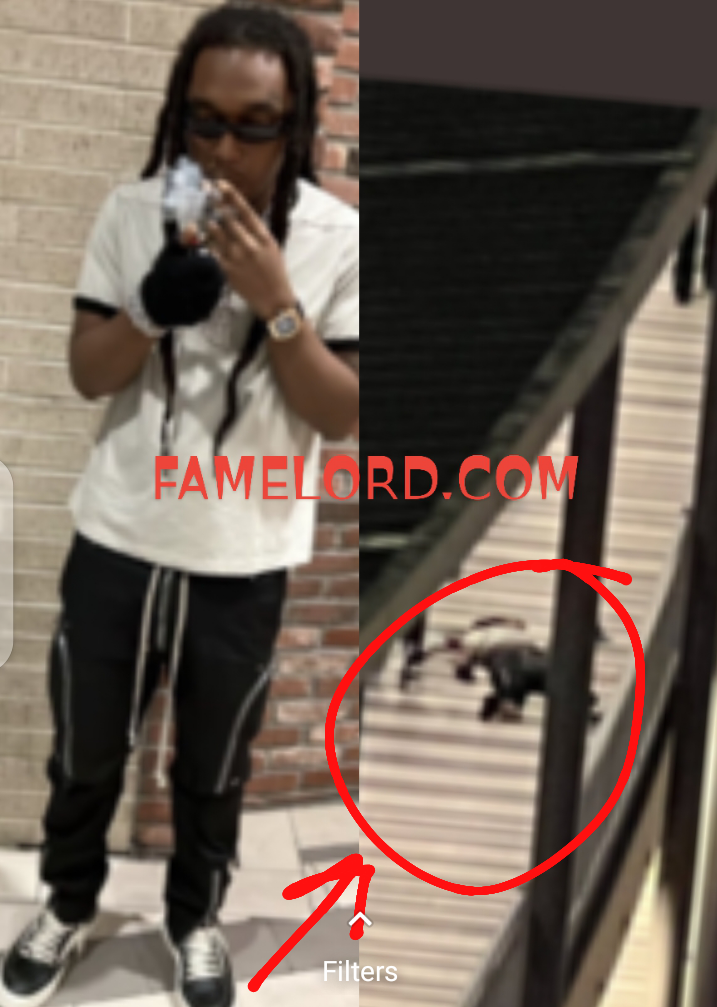 Takeoff shot dead allegedly in Houston and it is also reported by witnesses at the scene  that quavo was also shot too but survived…..DETAILS!!
Takeoff was shot while quavo was playing a game of dice with some criminal elements from Houston and quavo was losing badly an began to act tough towards the other players which did not sit well with them.
Tempers started rising and bullets started flying from both the Migos camp and that of the Houston gangsters and takeoff was hit multiple times alongside quavo.
I would be posting a picture below of him at the scene ….RIP to takeoff…. The video is also posted below …. For more details as they unfold stayed glued on Famelord.com
Here is the police report on the shooting
This is a screenshot of our chat with a witness at the scene he tells the full story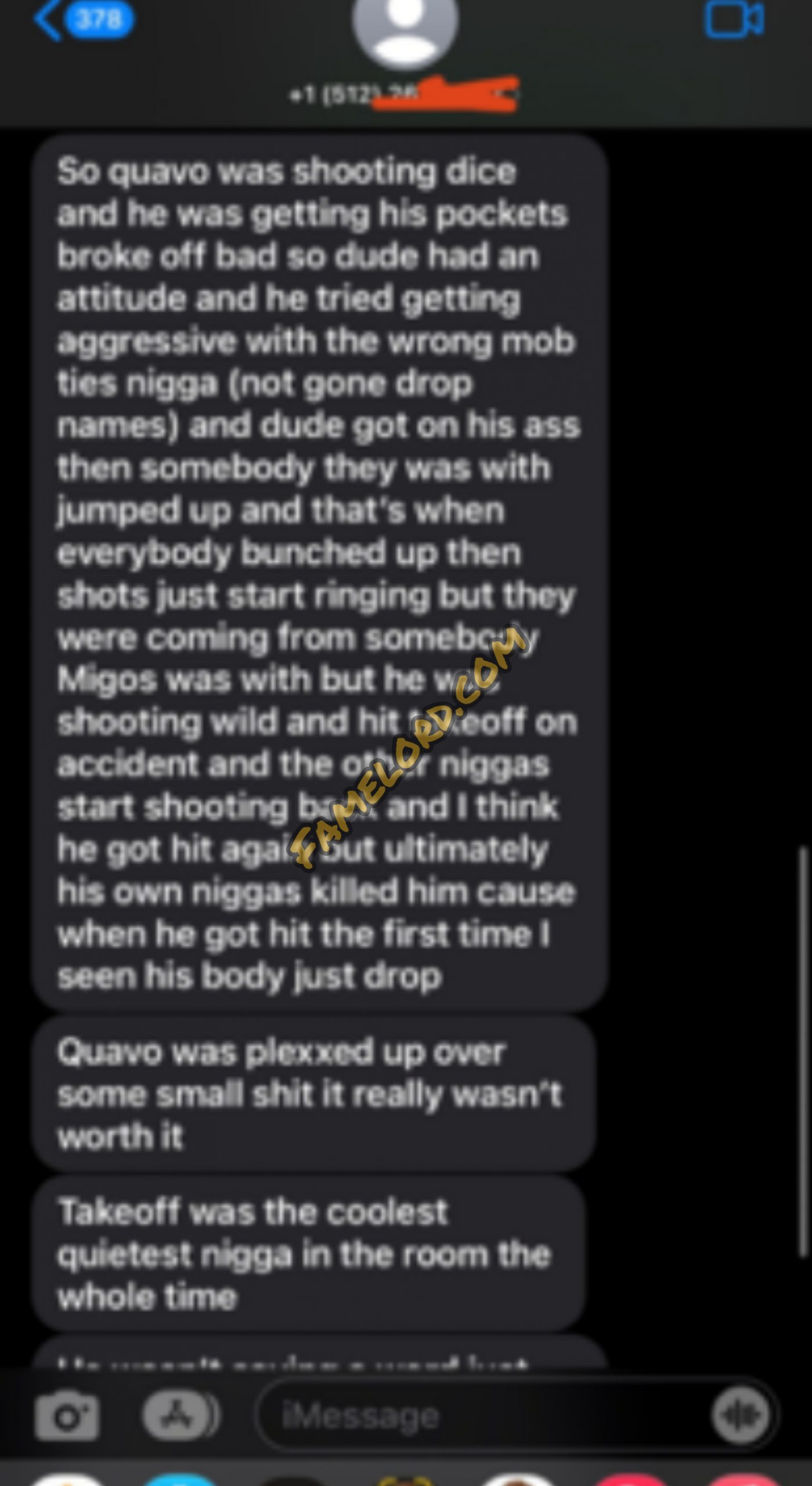 View this post on Instagram
;