(VIDEO)Nipsey Hustle Moments After Getting Shot: Police Release BodyCam Footage
Nipsey Hustle final moments video from the bodycam camera of the police on the scene has been leaked on the internet.
This video has never been seen before and you might ask why is this video just coming out? This video is coming out now because of the Nipsey hustle trial, this video was tendered as evidence,
It was tendered as evidence and somehow found its way leaked on the internet, the video has now gone viral and shows Nipsey hustle in critical condition on the ground after being shot,
His younger brother can be seen trying to resuscitate the hip hop superstar, all this was to no avail because the rapper was declared DOA at the hospital.

To seeing that dream thrive
To in one split second, it all being taken away
Rest up young King…..you had a lot of love out here
Watch more never seen videos of that fateful day below.
Migos Rapper TakeOff Shot Dead In Houston (Picture x Details)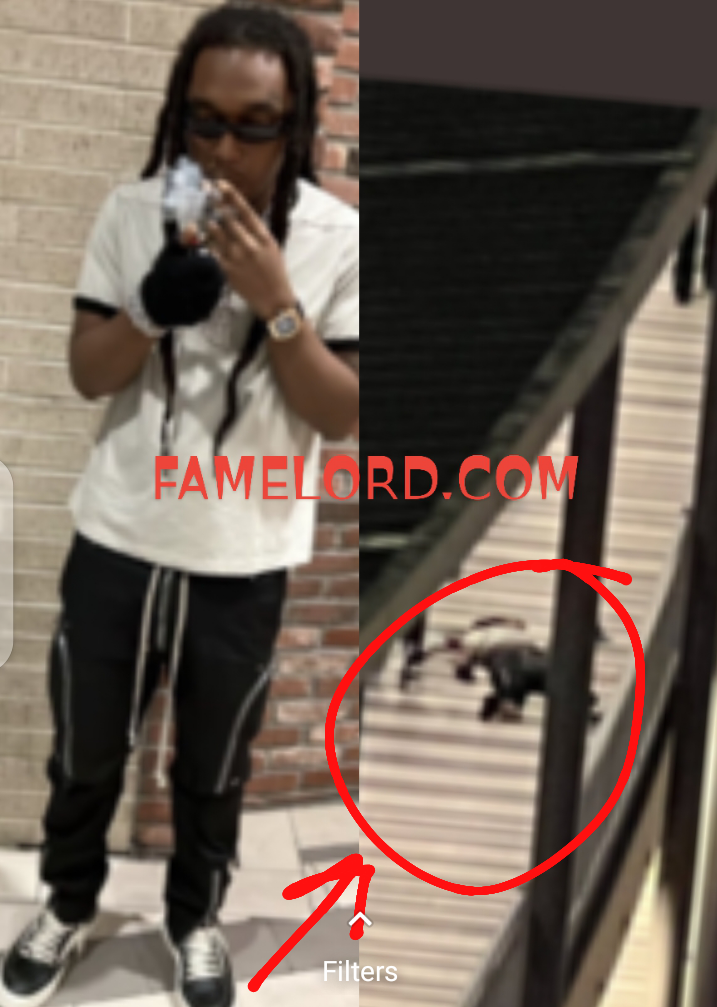 Takeoff shot dead allegedly in Houston and it is also reported by witnesses at the scene  that quavo was also shot too but survived…..DETAILS!!
Takeoff was shot while quavo was playing a game of dice with some criminal elements from Houston and quavo was losing badly an began to act tough towards the other players which did not sit well with them.
Tempers started rising and bullets started flying from both the Migos camp and that of the Houston gangsters and takeoff was hit multiple times alongside quavo.
I would be posting a picture below of him at the scene ….RIP to takeoff…. The video is also posted below …. For more details as they unfold stayed glued on Famelord.com
Here is the police report on the shooting
This is a screenshot of our chat with a witness at the scene he tells the full story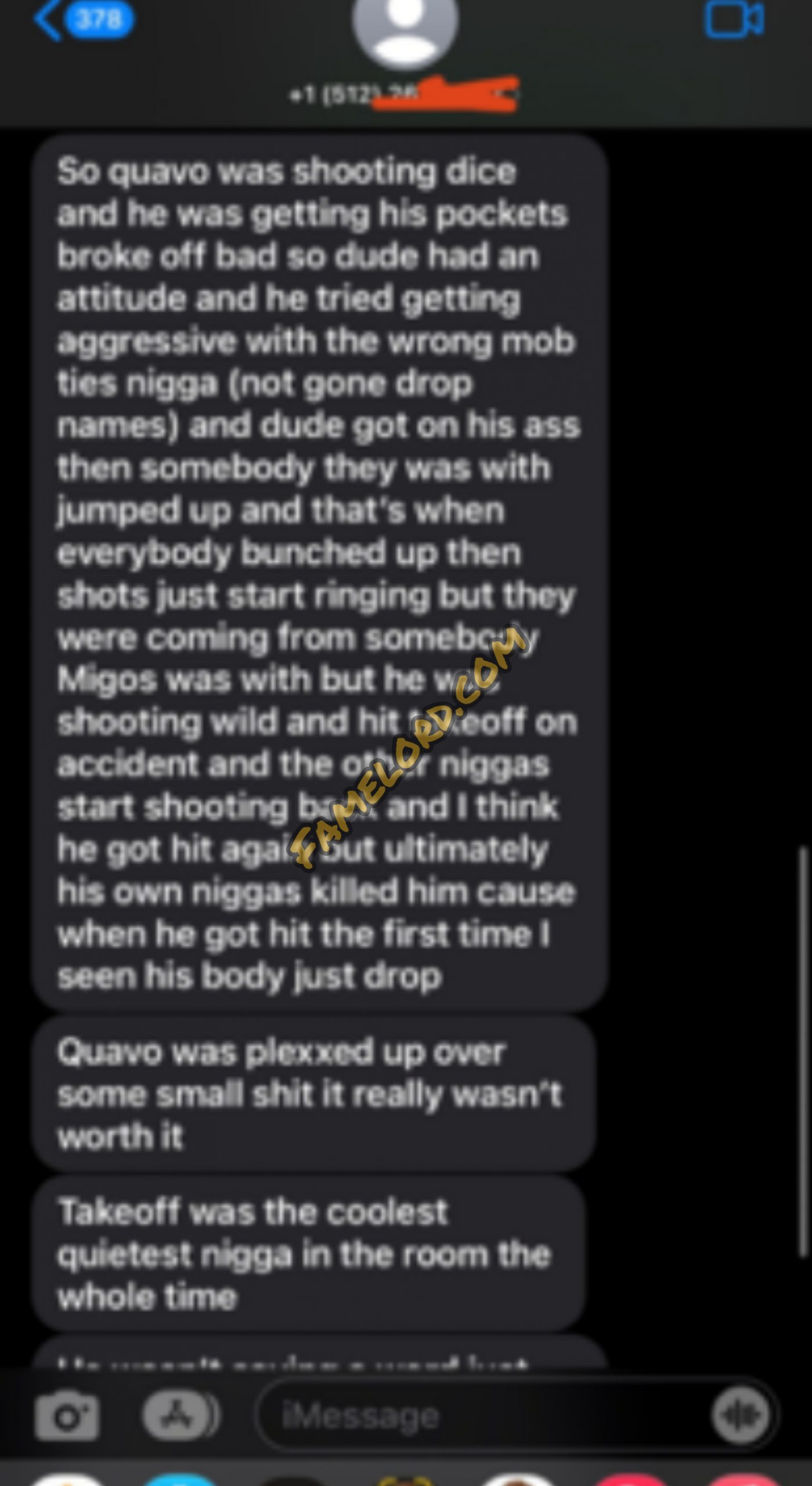 View this post on Instagram
;