Cece Rose Drake Go On Sneaky Balenciaga Shopping Spree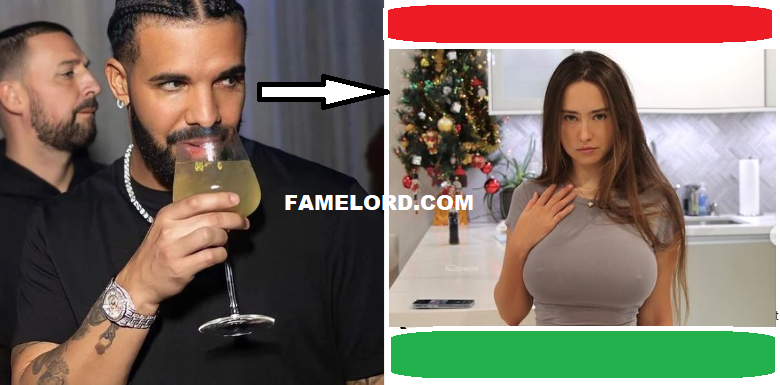 Cecilia Rose AKA Cece Rose & Drake caught on a sneaky $300K Balenciaga Shopping Spree, she also goes by Cece Rosee on Instagram.
Drake, the Canadian superstar, and a well-known womanizer has been spotted indulging in another one of his sneaky trips with a new love interest, Instagram model Cecilia Rose, also known as Cece Rosee. Reports suggest that the two Cece Rose Drake have been seeing each other for a few weeks now, and Drake has been showering her with gifts, showing his affection towards her.
Drake taking one his sneaky links shopping at balenciaga 💅🏾💅🏾💅🏾💅🏾 pic.twitter.com/vUOIiyQLHk

— INSTA: @gossipofthecitytea (@GOTCITYTEA) August 29, 2022
Over the weekend, the couple was seen sneaking into the Balenciaga store in Miami, where Drake reportedly closed down the store and took Cecilia Rose on a lavish shopping spree. With his credit card at the ready, he generously allowed the young model to pick out any item she desired. Reports suggest that Cecilia Rose took full advantage of Drake's generosity and picked out only the most expensive items, racking up a bill totaling close to $300,000.
Drake is famous for dating young, curvaceous women, and it seems that he has taken a liking to Cecilia Rose.
Here are photos of Cece Rosee AKA Cecelia Rose
View this post on Instagram
View this post on Instagram

Cecilia Rose, also known as Cece Rosee, is a popular Instagram model and social media influencer. With over 500k followers on Instagram, she has made a name for herself in the modeling industry, showcasing her stunning looks and impeccable sense of style.
Born and raised in the United States, Cecilia began her modeling career at a young age, and over the years, she has gained a significant following on social media platforms like Instagram, where she regularly posts photos of herself in fashionable outfits, swimsuits, and lingerie.
Cecilia's popularity has also led to several brand collaborations and partnerships, where she promotes various fashion and beauty products to her followers. Her charming personality and stunning looks have made her a sought-after model, and she has worked with several notable photographers and fashion brands in the industry.
Despite the attention and fame, Cecilia remains grounded and grateful for the opportunities that have come her way. She often uses her platform to spread positivity and inspire her followers, promoting body positivity and self-love.
Ariana Fletcher Before Surgery! What Ari Fletcher Looks Like Now!!
Tommie Lee Before Surgery BBL Tommiee Before And After Fame Pics
JT Before Surgery BBL, City Girls TheGirlJT Before and After Pics
Pastora Claudia Jaramillo: Meet The Hottest Female Pastor In The World
Kristin Goes Beyonce Thick Cousin Latest Update!! Viral Again …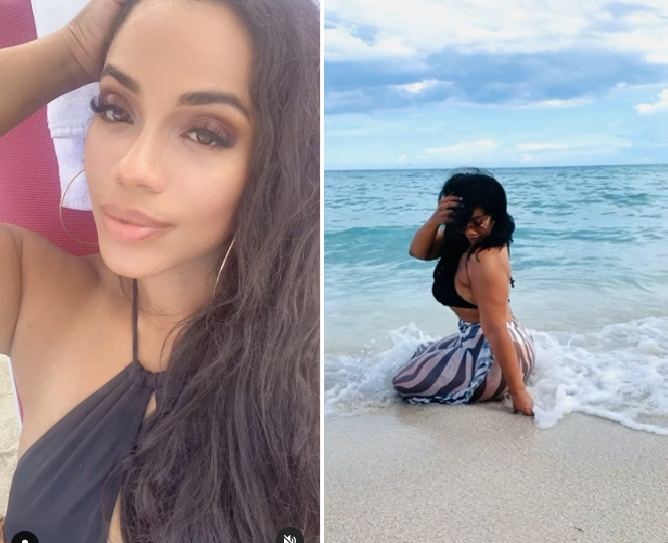 Kristin Beyonce Thick Cousin, the medical pro from Houston, totally shook the internet like seven years back.
Well, hold onto your hats, because Kristin is still kicking it, and she's looking absolutely fabulous. Beyonce is making her way back to her hometown this weekend for a series of concerts in Houston, and guess who's rolling with her? Yep, Beyonce's entire crew, including the one and only Kristin, will be in the house.
And in case you're curious, Kristin Beyonce Thick Cousin still owns her curvaceous style. Here are some fresh pics of Queen Bey's cousin.
Beyoncé got her start early in the game, hitting up singing and dance competitions when she was just a kid. She catapulted to fame in the late '90s as part of the R&B girl group Destiny's Child, one of the biggest girl groups ever to grace the stage. When Destiny's Child took a breather, Beyonce dropped her first solo album, "Dangerously in Love," in 2003, and it was a massive hit. She kept the hits coming with albums like "B'Day" in 2006, "I Am… Sasha Fierce" in 2008, and "4" in 2011.
View this post on Instagram
Then, in the mid-to-late 2010s, after starting her own management company, Parkwood Entertainment, Beyoncé went all in on some artsy and experimental stuff. She had folks buzzing about her visual albums "Beyoncé" in 2013 and "Lemonade" in 2016, where she tackled real-world issues like infidelity, feminism, and womanism. After dropping the cool LGBT-inspired dance album "Renaissance" in 2022, she made history by becoming the first solo artist to have her first seven studio albums debut at number one in the U.S.
Now, let's talk about her hits. We're talking about classics like "Crazy in Love," "Baby Boy," "Irreplaceable," "If I Were a Boy," "Halo," "Single Ladies (Put a Ring on It)," "Run the World (Girls)," "Love On Top," "Drunk in Love," "Formation," "Break My Soul," and "Cuff It." Oh, and she teamed up with her hubby Jay-Z for "Everything Is Love" in 2018 and cooked up the musical film "Black Is King" in 2020, inspired by the music from "The Lion King: The Gift" soundtrack from 2019. And don't forget "Homecoming: The Live Album" in 2019, capturing her 2018 Coachella performance, hailed as one of the all-time great live albums, celebrated for its diverse musical history. Beyond music, she's also dabbled in the world of film, appearing in "Austin Powers in Goldmember" (2002), "The Pink Panther" (2006), "Dreamgirls" (2006), "Cadillac Records" (2008), "Obsessed" (2009), and "The Lion King" (2019).