Young Thug Teeth Rotten Before Fame!! After Dentist Teeth Surgery Cost?
Young Thug Teeth was rotten before fame and is now viral, Although a celebrity dentist has fixed them with veneers and diamonds at great cost.
When rappers blow up and become wealthy, one of the first things they do with a fastness lol is improve their dental appearance. This can involve getting braces or most commonly undergoing plastic surgery to cop a beautiful set of teeth.
A shiny set of teeth not only serves as an indicator of their success in the hip hop industry but also boosts their self-confidence and morale in the music video shoots. Recently, people were surprised to discover old footage of Young Thug prior to his fame, which showcased his severely deteriorated teeth.
Young Thug's current flawless shiny white smile is due to the placement of veneers. Many rappers, including TI, Plies, Moneybagg Yo, Cardi B and even New comer Glorilla have openly admitted to having dental work done. Young Thug teeth transformation is particularly significant, as Young Thug teeth were in a deplorable state before his fame, and it is clear as day in the videos and photos below.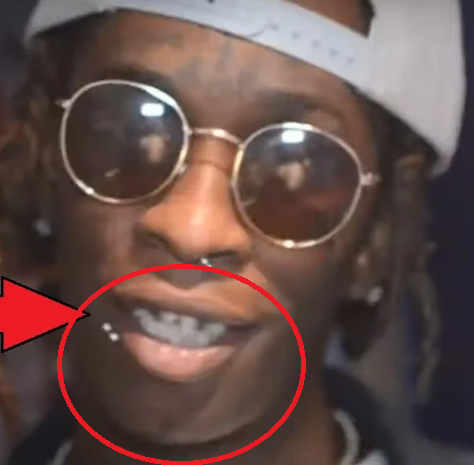 When we say "before the fame," we are referring to a time when Young Thug was not as wealthy or popular as he is now, despite being famous as way back as 2013.
It is essential to note that rotten teeth can lead to the displacement of harmful chemicals in the mouth, resulting in health problems throughout the body. Dental health is often undervalued in our society, and many insurance providers do not offer comprehensive dental coverage in their plans.
It is encouraging to see that Young Thug prioritized his dental health after achieving tremendous wealth and fame. This is how young thug after teeth looks like now with diamonds and gold to match….ATL Style!!
Young Thug, whose real name is Jeffery Lamar Williams, is an American rapper, singer, and songwriter from Atlanta, Georgia. He first gained popularity with his mixtapes, which were released in the early 2010s. Young Thug's music is known for its unconventional style, combining elements of trap music, mumble rap, and experimental hip hop.
In addition to his music, Young Thug is also known for his fashion sense and gender-fluid style of dressing which he mostly popularized in the hip-hop industry.
He has been noted for wearing dresses and other traditionally feminine clothing in public, challenging traditional gender norms in the hip-hop industry.
Young Thug has released several successful albums, including "Barter 6," "Jeffery," and "So Much Fun," which debuted at number one on the US Billboard 200 chart. He has also collaborated with other notable artists, such as Travis Scott, Lil Wayne, and Post Malone.
Although Young Thug is presently incarcerated for RICO Charges….
Ariana Fletcher Before Surgery! What Ari Fletcher Looks Like Now!!
Tommie Lee Before Surgery BBL Tommiee Before And After Fame Pics
JT Before Surgery BBL, City Girls TheGirlJT Before and After Pics
Pastora Claudia Jaramillo: Meet The Hottest Female Pastor In The World
Kristin Beyonce Thick Cousin Latest Update!! Viral Again …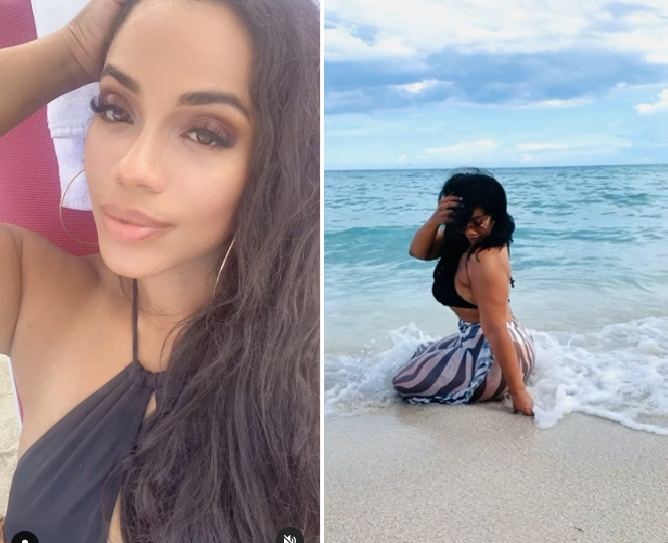 Kristin Beyonce Thick Cousin, the medical pro from Houston, totally shook the internet like seven years back.
Well, hold onto your hats, because Kristin is still kicking it, and she's looking absolutely fabulous. Beyonce is making her way back to her hometown this weekend for a series of concerts in Houston, and guess who's rolling with her? Yep, Beyonce's entire crew, including the one and only Kristin, will be in the house.
And in case you're curious, Kristin Beyonce Thick Cousin still owns her curvaceous style. Here are some fresh pics of Queen Bey's cousin.
Beyoncé got her start early in the game, hitting up singing and dance competitions when she was just a kid. She catapulted to fame in the late '90s as part of the R&B girl group Destiny's Child, one of the biggest girl groups ever to grace the stage. When Destiny's Child took a breather, Beyonce dropped her first solo album, "Dangerously in Love," in 2003, and it was a massive hit. She kept the hits coming with albums like "B'Day" in 2006, "I Am… Sasha Fierce" in 2008, and "4" in 2011.
View this post on Instagram
Then, in the mid-to-late 2010s, after starting her own management company, Parkwood Entertainment, Beyoncé went all in on some artsy and experimental stuff. She had folks buzzing about her visual albums "Beyoncé" in 2013 and "Lemonade" in 2016, where she tackled real-world issues like infidelity, feminism, and womanism. After dropping the cool LGBT-inspired dance album "Renaissance" in 2022, she made history by becoming the first solo artist to have her first seven studio albums debut at number one in the U.S.
Now, let's talk about her hits. We're talking about classics like "Crazy in Love," "Baby Boy," "Irreplaceable," "If I Were a Boy," "Halo," "Single Ladies (Put a Ring on It)," "Run the World (Girls)," "Love On Top," "Drunk in Love," "Formation," "Break My Soul," and "Cuff It." Oh, and she teamed up with her hubby Jay-Z for "Everything Is Love" in 2018 and cooked up the musical film "Black Is King" in 2020, inspired by the music from "The Lion King: The Gift" soundtrack from 2019. And don't forget "Homecoming: The Live Album" in 2019, capturing her 2018 Coachella performance, hailed as one of the all-time great live albums, celebrated for its diverse musical history. Beyond music, she's also dabbled in the world of film, appearing in "Austin Powers in Goldmember" (2002), "The Pink Panther" (2006), "Dreamgirls" (2006), "Cadillac Records" (2008), "Obsessed" (2009), and "The Lion King" (2019).