Martin Lawrence Weight Gain, Swollen Face, Hand & Neck, Health Condition Revealed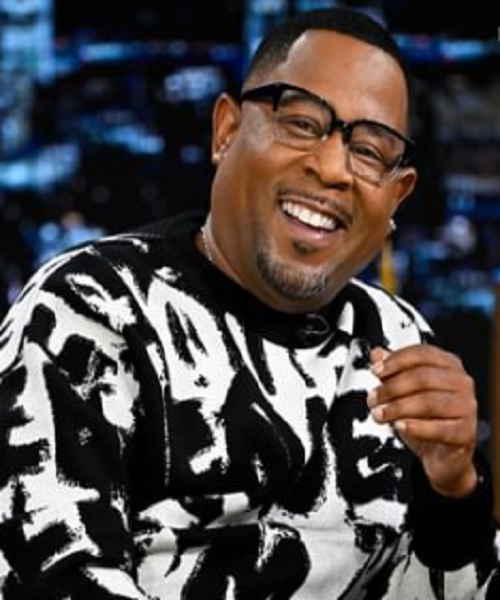 Martin Lawrence Weight Gain and his Swollen Face Hands and Neck are causing concern Find out all about his health condition.
Actor and Comedian Martin Lawrence is causing serious concern among his fans, they are concerned about his sudden weight gain, and a lot of question is being asked as the actor's face is taking an unnatural shape.
Martin Lawrence is rumored to have put on approximately 60 pounds since the Covid-19 lockdown and his face according to fans is taking a weird form and he is barely recognizable.
Concerns started spreading after martin Lawrence posted a new picture of him on the set of his new movie "Mindcage" and fans of the actor started asking if he is okay and what kind of sickness could cause such a sudden and drastic change in someone's appearance.
Martin Lawrence is one of the most loved comedians in the last 3decades, before acting he was a golden gloves boxer. He came into the limelight in the early 1990s, but his first-ever acting role was playing the character Maurice Warfield in Whats Happening Now which aired from 1987-1988.
He has since gone on to solidify his name in Hollywood with leading roles in a cult following fox sitcom martin, Bad Boys, House Party, Wild Hogs, Boomerang, Nothing to Lose, Life, Blue Streak, A Thin Line Between Love and Hate, and Big Momma's House.
This is what he used to look like
This is what he looks like now
MARTIN LAWRENCE HEALTH CONDITION REVELATION
In the 1990s the actor was arrested by the police on a busy road for public harassment. Apparently, the actor had walked out of his house went to a busy intersection, and started yelling at cars and chasing people, the actor attributed this to stress but doctors at that time diagnosed the actor as having some kind of mental illness.
It has also been long rumored that the actor was heavy on drug abuse in the 1990's we hope he stays healthy and away from any form of drug abuse as it would be a shame to lose another liked actor to such vices.
View this post on Instagram
Ariana Fletcher Before Surgery! What Ari Fletcher Looks Like Now!!
Tommie Lee Before Surgery BBL Tommiee Before And After Fame Pics
JT Before Surgery BBL, City Girls TheGirlJT Before and After Pics
Pastora Claudia Jaramillo: Meet The Hottest Female Pastor In The World
Martin Lawrence is a renowned American comedian, actor, producer, and writer who has made a significant impact on the entertainment industry. Born on April 16, 1965, in Frankfurt, Germany, he moved to the United States with his family at a young age and began pursuing a career in comedy and acting in the 1980s.
Lawrence first gained national recognition as a stand-up comedian, performing on the popular television show "Star Search" in the late 1980s. He then went on to star in his own sitcom, "Martin," which aired for five seasons from 1992 to 1997. The show was a massive success and solidified Lawrence's status as a comedic powerhouse in Hollywood.
In addition to his success in television, Lawrence has also appeared in numerous films over the years, including "Bad Boys," "Big Momma's House," and "Blue Streak," among others. He is known for his energetic and over-the-top performances, as well as his ability to infuse humor into his roles while still maintaining a sense of authenticity.
Despite his success, Lawrence has faced some personal and professional setbacks over the years. He has been open about his struggles with addiction and mental health.
However, Lawrence has also shown resilience and a commitment to his craft throughout the length of his career. He has continued to take on new challenging roles and produce successful projects, including the popular TV series "Wild 'N Out," which he helped create and produce.
Lawrence has also received numerous awards and accolades throughout his career, including three NAACP Image Awards and a BET Comedy Award. He is widely regarded as one of the most influential and talented comedians of his generation, and his impact on the entertainment industry is still felt to this day.
In addition to his work in entertainment, Lawrence is also a philanthropist who has been involved in various charitable causes over the years. He has supported organizations such as the United Negro College Fund and the Sickle Cell Disease Association of America, among others.
King Lil Jay Mugshot From 2021 Shows Struggle With Depression!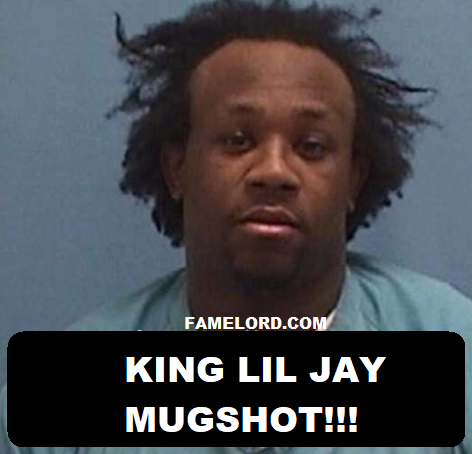 King Lil Jay Mugshot From 2021 was the last set of mugshots of Lil Jay, a well-known Chicago rapper who was serving a 14-year sentence at the Stateville Correctional Center since 2019, but luckily got released on parole in 2022.
King Lil Jay Mugshot reveals a significant change in his physical appearance. In comparison to previous images, he had gained a considerable amount of weight and appeared to be struggling with depression. Additionally, his 'mad scientist hairstyle' as fans called it added to his transformation, making it difficult to recognize him.
Lil Jay was convicted of murder for the death of Filmon Rezene during a marijuana drug deal that went wrong. The reason behind Lil Jay's physical and emotional transformation is still uncertain and could be attributed to the unhealthy prison environment or the mental strain of being incarcerated.
Although the altered appearance in King Lil Jay Mugshot From 2021, has caught public attention, it is important to note that his physical appearance at that low time in his life alone cannot define him. He may still be the same person he was before his imprisonment, and his experience might not have changed him completely. Nonetheless, it should not be surprising that Lil Jay current persona is no longer the same as it was previously known to the public.
WHO IS KING LIL JAY?
Chicago-born rapper Lil Jay, also known as Lil Jay #00 or King Lil Jay , gained popularity in the early 2010s for his drill music style. He was raised in the city's South Side and began rapping at a young age, becoming a prominent figure in the violent and aggressive Chicago drill scene. Among his most well-known songs are "Keep It On Me," "Bars of Clout," and "Unexpected Fame."
In 2015, Lil Jay was shot multiple times while driving in Chicago, which left him temporarily partially paralyzed and wheelchair-bound. Despite his injury, he continued to release music and gain a following on social media. However, his rise to fame was put on hold in 2019 when he was convicted of murder and sentenced to 14 years in prison for killing Filmon Rezene during a marijuana drug deal gone wrong.
He was incarcerated at the Stateville Correctional Center in Illinois.
Ariana Fletcher Before Surgery! What Ari Fletcher Looks Like Now!!
Tommie Lee Before Surgery BBL Tommiee Before And After Fame Pics
JT Before Surgery BBL, City Girls TheGirlJT Before and After Pics
Pastora Claudia Jaramillo: Meet The Hottest Female Pastor In The World