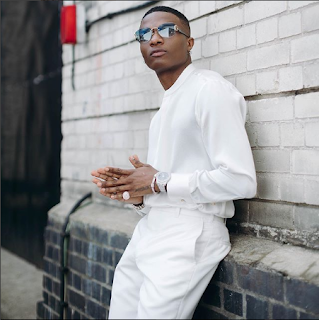 Is Wizkid Falling Off ?
Well the star boy wizzy as he is so fondly called by fans in Nigeria and beyond is one of the greatest Nigerian artists ever like his influence on the new cats on the block like joeboy,fireboy, soft, etc cannot be underestimated they all try to sound like him in one way or another it has even gotten to the point that you cannot even be 100% certain a random song you hear on the radio is not Wizkids song because they all sound like his voice, imitation is rife and Wizkids position on the top is getting threatened.
Though some other music critics might disagree with Famelord on wizkid being one of the greatest I stand on my words wizkid in definitely up there among the best the real question now on everyone's lips is that Is Wizkid Fading Away? well it does seem like it is a sad fact we cannot deny or overlook because wizkid has not dropped a full length album in 4years wow!! though he was featured on a lot of songs with other artists most of the tracks just rubbed off on listeners as wizkid trying to stay afloat by clinging to these new acts on the block.
On the remix of 'money' with soft wizkid just repeated a full verse that soft himself sang on the same song, Ooouch! and even on the EP he just released the song 'Blow' with Blaq Jerzee wizkid plagiarized reakados banks verse on 'Sensima' with Skibii , wow! Wizkid the once a time powerhouse has been humbled and decimated by burna boy who after winning the same number of awards as wizkid, has now 1up'd wizkid by getting a grammy nomination the first-ever for mainstream afrobeat though he did not win the award, getting that Grammy nomination alone almost equals a winning a grammy down in nigeria, 7yrs ago when wizkid started his career one would have thought wizkid would be the one to bring home this glory but it turned out to be the dogged Burna boy who was a struggling nobody up until 2018 that he blew up on all zones, now who says perseverance doesn't pay huh?
I Am not saying wizkid is done as an artiste no not at all do not get it twisted wizkid still got it in him, 'joro' was a very dope track what i am saying is wizkid has lost that Midas touch he is known for, he is presently struggling to survive in nigerias ever-changing entertainment climate.
Even vogue added insult to injury of recent when they crowned burna boy the fashion icon of afro beats, taking a peek at Wizkids Instagram you would notice he has invested alot of money on fashion items from jeans shirts shoes all Gucci or Prada etc well its very obvious that all those things do not count at least to the eyes that matters but what does count is style and uniqueness and that is what Burna boy is all about, get a style own it and floss it.
Now that it is not just omo olowo davido that is his only competition it is time for wizkid to wake the f–k up and set his game right in this industry right now we got a lot of hot new cats in the game and they all out for blood and the crown of afrobeat.
Dj cuppy, Naira Marley, Teni, Niniola,Burna boy, Kizz Daniel, Soft, Joeboy, Badboy JP, Fireboy, T-Classic, Wurld,Rema,Dice Alies, Reakado Banks, this is just to name a few of these hot cats on the block they are fire and are not waiting on anybody neither are they a respecter of any man so wizkid got a lot of work on his hands he desperately needs a hit track right now to put him back in the minds and hearts of Nigerians.
In Nigeria artists are known to have come back from oblivion with just a single hit track, duncan mighty did it, 9ice did it and wizkid would be no exception to this format or blueprint all though some like Dbanj has not been so lucky as his career seems to be dead and buried which does not even surprise me because when all you talk about in your songs 'you' 'you' 'you' from A-Z just singing praises on yourself people would get tired at some point.
Zanku is gradually fading out of style I expect a new sound to drop out from the streets and its the artists that have their ears on the streets that would get the first pick I expect acts like olamide to latch on to it early on before all others so wizkid has to keep his ears peeled on the streets to get conversant with the new wave and jump on the beats and cook up some hits real quick.
Afrobeats cannot go down the same route as Nigerian hip hop thankfully lol because that genre is as good as dead in Nigeria even ice prince is nothing right now and the self-acclaimed hip hop messiah MI is on a drought spree and all this happened because of pride and ego, though that ego is somewhat missing in the afrobeat circle there seems to be a hint of pride and self-centeredness we all know that if WizKids career was not dying there is no way that he would jump on a track with soft who just came out like yesterday so why did wizkid do it you may ask? HITS" of course 'money' track by soft was one of the hottest tracks of 2019 and wizkid rubbed off the shine of that song for good measure and he did the same on 'fibadi' and a string of other hit songs and the same goes for Davido who quickly jumped on 'Monalisa' so he could rub off the shine even going as far as paying for the music video and apparently subbing olamide in the process (Not to derail the topic I would deal on this on another article so stay peeled on FameLord.Com)

Tommie Lee Before Surgery BBL Tommiee Before And After Fame Pics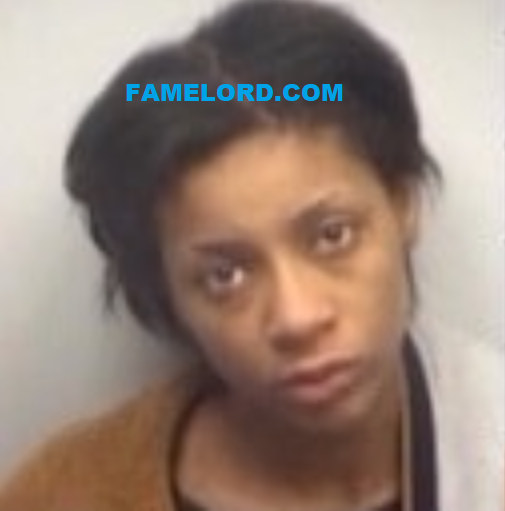 Tommie Lee before surgery is still a trending topic even after the LAHH Star debunked rumors Tommie Lee BBL is true. Famelord FactCheck Uncovered the truth.
Atasha Jefferson AKA Tommie Lee was born in New York city 38yrs ago and her net worth is hovering close to 200k USD, she is a socialite in the hip hop circle and she is fairly well known, thanks to her stint in LAHH.
WHAT SURGERY DID TOMMIE LEE GET?
Tommie Lee allegedly got a full BBL Surgery, Facelift and Lip Fillers, she alluded to this fact in an episode of Love & HipHop: Atlanta, where she confessed to having surgery done with stolen money. She said she sponsored her surgery from proceeds from credit card scams.
She admitted to stealing Credit cards and funding her surgery and she also said this was one of the reasons she left LAHH, because she suspected she was going to get caught and go to jail so she quit the show before that could come to pass.
She allegedly got this surgery done in Columbia at a famous clinic where a lot of other Instagram models visit for their BBL Surgery most notably Ari Fletcher and Ohsoyiujade.
WHAT DID TOMMIE LEE LOOK LIKE BEFORE SURGERY BBL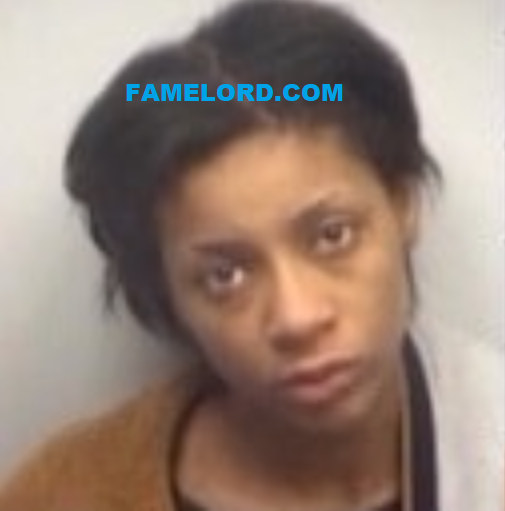 This is tommie lee before surgery face, Note Tommie Lee features before Surgery BBL, before we look and her now pics, what she looks like after her numerous surgeries.
THIS IS WHAT TOMMIE LEE LOOKS LIKE AFTER SURGERY
Face Lift: Her face features is now very different, I am sure you can notice her eyebrows and cheeks now appear more raised than her before surgery image.
Lip Fillers: Her lips appear more full and puffy than in the past, this is very noticeable in fact it is undeniable that she had her lips prepared in a lap. There is no magic that makes your lips swell and become puffier overnight so she definitely had lip fillers.
BBL Surgery: She had a full 360 BBL Surgery and thus is very evident in her body structure and form and there is no magic in existence that produces such results overnight. This is most likely the surgery she said she stole money to sponsor.
View this post on Instagram
View this post on Instagram