Yung Miami Before Surgery BBL Caresha Before and After Fame Pics
See YungMiami305 Yung Miami before surgery BBL Pictures, Yung Miami AKA Caresha before and after fame pics would leave you shocked.
BBL Surgery is the latest and hottest thing that went mainstream for a decade now, just ask any of your favorite celebs and they would testify positively to this statement, not that it will be easy for them to deny the fact they actually went under the knife.
Because just like Yung Miami Before surgery pics tells the full truth that she underwent BBL and a number of Surgeries, the same applies for your favorite celeb. Yung Miami BBL Story goes thus.
Yung Miami fondly called Caresha by her teeming fans started hinting at BBL Surgery as far back as 2019, she made the hint shortly after she posted a bikini photo on her Instagram, and a fan shortly commented afterward on how real and natural her body was and yung Miami AKA Caresha promptly replied saying.
I want my body done so bad
Well looks like she got her wish answered
WHAT SURGERY DID YUNG MIAMI GET?
Yung Miami got a full BBL Surgery done on her, alongside liposuction and of course a nose job to round up the operation.
She had her surgery done at Dr. Hectors Plazas Clinic based out in Columbia, He boasts of a number of high-end clienteles most notably Ari Fletcher, Ohsoyoujade, JohannaLeia, Joseline Hernadez, And oh, of course, her Citygirl group mate JT, just to name a few.
WHAT YUNG MIAMI LOOKED LIKE BEFORE SURGERY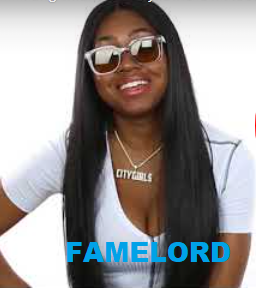 This young Miami before surgery, Yung Miami before BBL, or all of that plastic, you can see here that she looked like just your friendly neighborhood chick, and it is obvious that she did not only go under the knife she also bleached her skin considerably.
WHAT YUNG MIAMI LOOKS LIKE AFTER SURGERY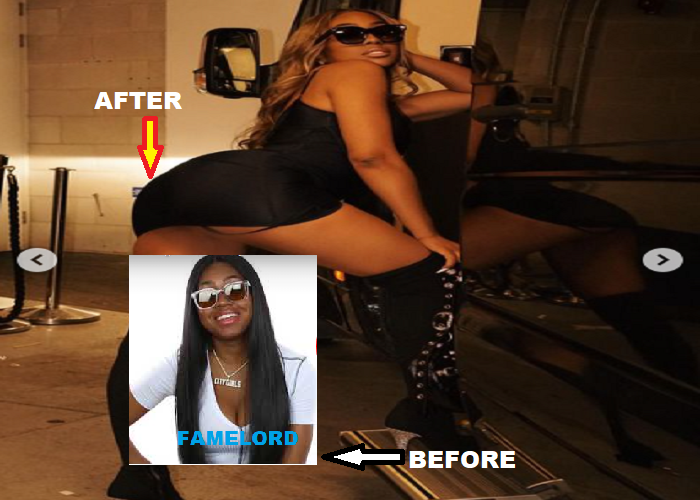 Oh yeah she bleached her skin fr, no doubt about that
View this post on Instagram
View this post on Instagram
View this post on Instagram
Ariana Fletcher Before Surgery! What Ari Fletcher Looks Like Now!!
Yung Miami, also known as Caresha Brownlee, is a rapper and one-half of the popular hip-hop duo City Girls. Known for her confident, bold style and provocative lyrics, Yung Miami has been open about her experiences with plastic surgery and her views on the controversial topic.
In a 2021 interview with "The Shade Room," Yung Miami discussed her decision to undergo plastic surgery and the positive impact it had on her confidence and self-esteem. She stated,
"I did it for myself because I wanted to look good. And it worked because I feel good about myself."
Yung Miami has been vocal about her belief that people should be able to do what makes them happy, including getting plastic surgery. She has often spoken out against body shaming and has encouraged her fans to embrace their own unique bodies, regardless of societal expectations.
At the same time, Yung Miami has also acknowledged the potential risks and drawbacks of plastic surgery. In an interview with "XXL" magazine, she discussed the pain and discomfort she experienced during her recovery from a breast augmentation procedure. She stated,
"It's a hard process. It's not easy, it's not a walk in the park. But at the end of the day, if that's what you want to do and that's what makes you happy, then go ahead and do it."
Yung Miami's views on plastic surgery are reflective of a larger cultural shift towards body positivity and self-acceptance. While plastic surgery remains a controversial and often stigmatized topic, more and more people are choosing to openly discuss their experiences and challenge societal norms around body image.
Yung Miami's honesty and openness about her own experiences with plastic surgery serve as an example to her fans and followers, encouraging them to embrace their own bodies and make decisions that make them feel confident and happy. Her message of self-love and body positivity is an important reminder that beauty comes in all shapes and sizes and that we should celebrate and embrace our individuality.
Actress Halle Bailey Exhibits Her Baby Bump in a 'PREGNANCY' Gucci Drip!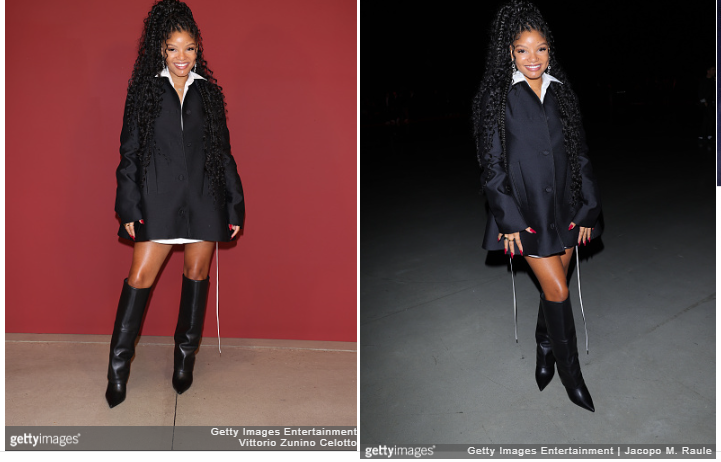 Halle Bailey Baby Bump is the talk of the town and  Famelord.com was the first paparazzi outlet to divulge the pregnancy news concerning Disney star Halle Bailey. Over the past several weeks, Halle has artfully navigated the matter, neither confirming nor refuting our initial report.
However, it seems to be nearly official now.
Halle, accompanied by her partner and the father of her child, rapper DDG, is presently in Italy partaking in Fashion Week functions. With the noticeable growth of her belly, she seems to have opted for maternity-appropriate attire, specifically from the Gucci collection.
Warm congratulations extend to the jubilant couple. Irrespective of public opinion, Halle Bailey Baby Bump and the arrival of a child is invariably regarded as a profound blessing. We, the Famelord  team, extend our heartfelt well-wishes to the couple.
Halle Bailey, renowned under her singular name Halle, stands as an American vocalist and performer. She garnered recognition as one half of the musical pair Chloe x Halle alongside her sibling Chloe Bailey. Their discography encompasses the albums "The Youth Are Acceptable" (2018) and "Unholy Hour" (2020), amassing a collective total of five Grammy Award nominations. In 2023, Bailey unveiled her inaugural solo track, "Angel."
In her early beginnings, Bailey undertook a principal role as Sky Forster in the television sitcom "Grown-ish" spanning the years 2018 to 2022. Furthermore, in 2023, she assumed her premier starring role as Ariel in Disney's musical fantasy production, "The Little Mermaid."
Halle Bailey's journey to stardom in the music and showbiz world has been totally awesome. Her incredible singing and acting skills have totally won over people from all around the globe.
When she was part of Chloe x Halle with her sis Chloe, they totally rocked it. Their albums, "The Kids Are Alright" and "Ungodly Hour," were super cool and showed how versatile and creative they are. No wonder they got all the love and attention they deserved. Their voices blended like peanut butter and jelly, and their lyrics made you think deep thoughts, no matter how old you were.
Then, in 2023, Halle went all in with her solo career, dropping "Angel," her first-ever single. That was a bold move, and it showed that she's her own boss and is on a journey of creative growth. Her Fans can't wait to see what she's gonna do next in her music adventure.