Matamoros: Shaeed Woodard and Zindell Brown Mugshots & Criminal Record Uncovered
Alongside Latavia  McGee, the 4 kidnapped in Matamoros, Mexico Shaeed Woodard and Zindell Brown Mugshots And Criminal History have been uncovered.
The whole world is still shocked and reeling from the Latavia  McGee, Shaeed Woodard, and Zindell Brown Matamoros, Mexico tragic encounter with the Mexican cartel that ended with the loss of life of three individuals, Two Americans, and one Mexican bystander leaving only two survivors, one traumatized and another barely clinging to life.
The initial explanation given in the press for this unfortunate encounter was that Latavia  McGee traveled to Mexico for some form of BBL Surgery and the other three men just tagged along they lost their way once they crossed the border into Mexico and that was when they ran into the daredevil cartel members.
Well, all that is now been tested because according to Mexicans living in Matamoros, the word on the street is that the 4 Americans allegedly came into Mexico to buy opiates and are allegedly drug dealers/peddlers. After getting the said drugs and where heading back into the states it was at this point they allegedly ran into a cartel roadblock which they ran through and did not stop. The cartel was then said to have pursued the vehicle which later crashed and it was at this point shots were fired and killed two of the Americans.
Well here are the criminal record and Mugshots of the Americans prior to the Maramoros incident
And it is also worthy of note that Latavia  McGee had her 4 kids taken from her by the government last May 2022, After they all tested positive for Meth!!
Matamoros is a city in northeastern Mexico, located in the state of Tamaulipas. It is situated on the southern bank of the Rio Grande, which forms the border between Mexico and the United States. Matamoros is direct across the river from the city of Brownsville, Texas, in the United States.
Matamoros has experienced high levels of violence and crime in recent years, primarily due to its location on the border between Mexico and the United States, and its proximity to drug trafficking routes. Drug cartels and organized crime groups have been known to operate in the area, and violent clashes between rival groups have occurred, as well as violence directed at civilians.
Additionally, Matamoros has struggled with high levels of poverty, unemployment, and corruption, which can contribute to an environment of instability and crime. The city has also been affected by the broader issues of violence and insecurity that have plagued many parts of Mexico in recent years.
Ariana Fletcher Before Surgery! What Ari Fletcher Looks Like Now!!
Tommie Lee Before Surgery BBL Tommiee Before And After Fame Pics
JT Before Surgery BBL, City Girls TheGirlJT Before and After Pics
Pastora Claudia Jaramillo: Meet The Hottest Female Pastor In The World
Kristin Beyonce Thick Cousin Latest Update!! Viral Again …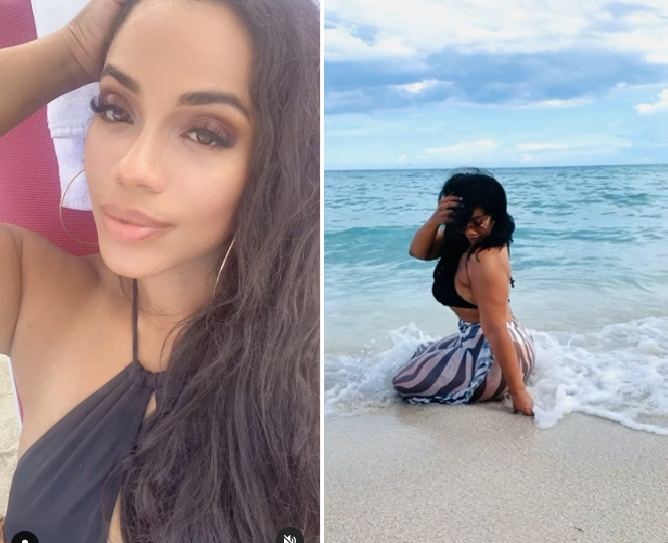 Kristin Beyonce Thick Cousin, the medical pro from Houston, totally shook the internet like seven years back.
Well, hold onto your hats, because Kristin is still kicking it, and she's looking absolutely fabulous. Beyonce is making her way back to her hometown this weekend for a series of concerts in Houston, and guess who's rolling with her? Yep, Beyonce's entire crew, including the one and only Kristin, will be in the house.
And in case you're curious, Kristin Beyonce Thick Cousin still owns her curvaceous style. Here are some fresh pics of Queen Bey's cousin.
Beyoncé got her start early in the game, hitting up singing and dance competitions when she was just a kid. She catapulted to fame in the late '90s as part of the R&B girl group Destiny's Child, one of the biggest girl groups ever to grace the stage. When Destiny's Child took a breather, Beyonce dropped her first solo album, "Dangerously in Love," in 2003, and it was a massive hit. She kept the hits coming with albums like "B'Day" in 2006, "I Am… Sasha Fierce" in 2008, and "4" in 2011.
View this post on Instagram
Then, in the mid-to-late 2010s, after starting her own management company, Parkwood Entertainment, Beyoncé went all in on some artsy and experimental stuff. She had folks buzzing about her visual albums "Beyoncé" in 2013 and "Lemonade" in 2016, where she tackled real-world issues like infidelity, feminism, and womanism. After dropping the cool LGBT-inspired dance album "Renaissance" in 2022, she made history by becoming the first solo artist to have her first seven studio albums debut at number one in the U.S.
Now, let's talk about her hits. We're talking about classics like "Crazy in Love," "Baby Boy," "Irreplaceable," "If I Were a Boy," "Halo," "Single Ladies (Put a Ring on It)," "Run the World (Girls)," "Love On Top," "Drunk in Love," "Formation," "Break My Soul," and "Cuff It." Oh, and she teamed up with her hubby Jay-Z for "Everything Is Love" in 2018 and cooked up the musical film "Black Is King" in 2020, inspired by the music from "The Lion King: The Gift" soundtrack from 2019. And don't forget "Homecoming: The Live Album" in 2019, capturing her 2018 Coachella performance, hailed as one of the all-time great live albums, celebrated for its diverse musical history. Beyond music, she's also dabbled in the world of film, appearing in "Austin Powers in Goldmember" (2002), "The Pink Panther" (2006), "Dreamgirls" (2006), "Cadillac Records" (2008), "Obsessed" (2009), and "The Lion King" (2019).